Cacti plants make great indoor and outdoor plants with their bold appearance and brightly colored flowers. These plants are suited to warm and dry conditions and don't require a lot of attention like other plants. In fact, it is relatively easy to grow cacti plants in your home as long as you provide them with sufficient light, water, and potting soil.
So, what kind of soil is best for cactus? Generally, cacti plants grow well in porous, pebbly, or sandy soil that provides excellent drainage and plenty of aeration. This soil is not special per se, but it is somehow different from the regular soil. The right spoil must also have plenty of organic matter in it to supply the plant with nutrients as it decomposes. The other function of the organic material is to hold moisture to ensure that the soil doesn't dry out immediately after watering.
In this post, we look at some of the qualities of the best potting mix and how cacti plants behave in different types of soil. We shall also discuss the dangers of using poorly-draining soil and how you can get the best out of your cactus. Read on to discover everything you need to know about the cactus potting mix.
Before we start, here is a list of our favorite and recommended soil mix (Here)
What Is the Best Potting Mix for Cactus?
Watering is one of the most important and trickiest aspects of growing cacti plants. You need to keep in mind that too much water may cause the roots of your plant to rot while too little water will weaken the plant. Once you master the art of watering your plant properly, you need to ensure the potting mix provides the best environment for your plant to thrive.
The type of potting mix you choose to use will go a long way in determining how much water is retained in the soil. Whether you are growing your plants indoors or outdoors, in the ground or containers, the most critical factor to consider when choosing a potting mix is its ability to drain properly.
Generally, you need to make sure that the soil is porous enough so it can drain well and dry out completely. That is why we stress on going for sand and pebbly soil.
Remember the fact that cacti plants do well with soil that may be considered poor for other houseplants. Good potting mix allows for relatively easier root growth by allowing efficient water exchange and air circulation.
Most commercial potting mix brands are rich in inorganic matter and only a few organic elements. Therefore, you need to check your soil after purchase to ensure it contains sufficient organic elements. Good potting mix must contain between 40-50% organic elements combined with inorganic matter.
The Role of Organic and Inorganic Materials in Cactus Soil
Inorganic materials play a crucial role in cactus soil. They make the soil porous so that it can drain well. They also promote aeration by allowing air to flow through the soil. The most common inorganic materials used in cactus soil are perlite and pumice. The two are often used interchangeably, but they differ in characteristics.
For instance, pumice lasts longer and is more superior compared to perlite. On the other hand, perlite is much more affordable and widely available, making it a much more viable option. Other materials such as gravel and grit are also used in cactus potting mix to limit the amount of water that the soil can hold.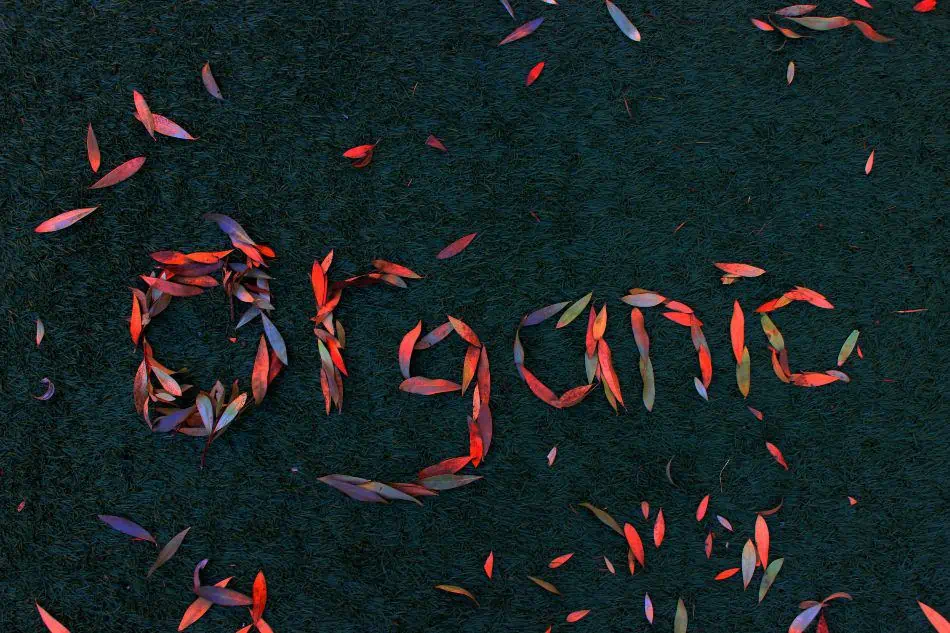 Cactus soil also benefits significantly from organic materials to increase the overall volume of water that the soil can hold and its ability to absorb essential nutrients. Some of the common organic materials used in cactus soil include mulch, coir, and peat.
Defining Quick-Draining Soil
Throughout our discussion so far, we have stressed the importance of using quick-draining soil to grow cacti plants. But what do we mean by "quick-draining?"
Well, the primary objective of any cactus soil should be to allow the plant to absorb water while it is being watered and for a few moments afterward. From there, the soil should dry out as quickly as possible.
By doing so, we are trying to mimic the desert environment where these plants grow. Typically, when it rains in deserts, cactus roots collect water as quickly as possible because the light showers dry up. This is the same thing you achieve when you use quick-draining soil.
However, there is no strict definition for "quick-draining", but it is a good rule of thumb for the soil to dry out completely within one to two days after watering.
The easiest way to test if the soil is drying is by sticking your finger at least one inch into the dirt. If it feels dry and warm, then it is drying. However, if it feels much cooler than the surrounding air, it is damp, and that should make you worried.
Quick-Draining Potting Mix and Container Drainage
It is good to note that there is no point in having a quick-draining potting mix if your plant is not in a well-draining pot. You can have the best potting mix, but if the water doesn't have anywhere to drain, it is still going to stay in the container and cause harm to your plant.
The same thing applies to "drainage layers." Avoid putting gravel and stones at the bottom of your container, thinking that you are helping with drainage. In fact, these materials block the drainage holes causing the water to stay in the pot.
While your cactus plant can survive in a container with only a few drainage holes, the results may be catastrophic if there is no drainage at all. Therefore, it is always good to go for a pot with plenty of drainage holes to make your plants happy and healthy.
Are Commercial Cactus Potting Soils the Best?
The truth is that there are plenty of commercial potting mixes available, including high-quality custom blends offered by nurseries that specialize in cactus.
Some of these mixes are pretty good, and you don't need to do anything else after purchase to get them ready for your plants.
However, most of the cactus soils you will find in the gardening section of your local plants' store may not be the best options for indoor potted cacti plants. Most of them tend to contain a minimum amount of coarse inorganic material which affects drainage.
Keep in mind that your cactus plant will only thrive if you have the right type of soil that drains water efficiently. If you must go for these commercial potting soils, be sure to add in some more pumice or pebbly material to improve the porosity and mineral content of the soil.
Otherwise, the best way to ensure that you have the right type of potting mix is by making one for yourself.
How Can You Make Good Cactus Soil? A Quick Overview
As mentioned earlier, the best way to ensure you have the right potting mix is by making one yourself. The process is simple and pretty straightforward. In general, your soil mixture should consist of at least 1/3 part by volume coarse sand or pebbly material if you are using soil as a base.
You should also have approximately ½ part inorganic materials for mixing with the organic materials. Be sure to use different inorganic materials with varying particle sizes for both indoor and outdoor cacti plants.
You can easily test the texture of your soil mixture by carefully wetting some of it and squeezing it with your hand. If the soil mixture clamps together, then you need to add some more inorganic matter. A good mixture should feel coarse and fall apart when you squeeze it.
We shall cover the process of making good cactus soil in detail in another post. So, stay tuned.
Do Cacti Plants Need Soil to Grow? Can They Survive Without Soil?
You may be wondering if your cactus can survive without soil. Well, the truth is that all plants, including cactus, need some growing medium to survive and thrive. You may be seeing cacti arrangements in small terrariums with gravel or sand and wonder if you can grow your plants the same way.
The simple answer is yes. You can grow your plants this way because their hardy nature allows them to survive in such arrangements for a relatively long period. However, with time, the roots of these plants will start to elongate and look for a more suitable medium to grow in.
In most cases, cacti plants planted in the sand, driftwood, or moss will eventually outgrow the container. The moment you notice signs of the plant outgrowing the container, carefully re-pot it in a bigger container with a suitable potting mix.
Otherwise, if you do nothing, it will not thrive and will eventually die. You can think of such arrangements as short-term usage and not long-term strategies.
Summary
Cacti plants are pretty easy to grow and take care of. One of the most important things you need to do to achieve better results is to find the best soil for your plant. Good cactus soil needs to drain quickly while holding on to the right amount of moisture to nourish the plant when need be.
We hope you have learned a few things about cactus soil that will set your plant up for great success, and here is a list of our favorite and recommended soil mix (Here)

Last update on 2023-10-05 / Affiliate links / Images from Amazon Product Advertising API