Disclaimer: The author is not a medical doctor or veterinarian. The information presented is purely to share our experience and for entertainment purposes. As always, check with a doctor and/or veterinarian before making any health or nutrition decisions and consult with a doctor and/or veterinarian regarding any question or problem that you have. The author and blog disclaim liability for any damage, mishap, or injury that may occur from engaging in any activities or ideas from this site.
While most people think that cactus fruits are inedible, the truth is that nearly all cactus fruits are edible and full of healthy nutrients. Other parts of the plants such as the pads are edible as well. Just like any other fruit, this wild fruit is not only nutritious but also tasty. But, if you have never tasted the fruit, you may be wondering," is cactus fruit really safe for human consumption?" Don't worry, we are here for you.
So, is cactus fruit poisonous? No. Although there are many different forms of cactus fruits, none of them is toxic. All cactus fruits are safe to eat. The only difference you may notice among fruits from different cacti species is that some are more bitter and sour than others. However, all of them are edible and won't cause any harm. A significant number of the edible cactus fruits belong to the Opuntia species.
Read on to discover more about cactus fruits and some of the most commonly eaten cacti fruits. So, let us dive right into it.
What Are the Major Components of Cactus Fruits?
A typical cactus fruit such as the prickly pear is divided into three major components, namely, seeds, peel, and pulp. The three are covered by a thorny skin that you must get rid of to access the nutritious flesh that is edible. The fruit is made up of about 85% water, 15% sugar, 1% protein, and 0.3% ash.
The flesh of the fruit is an excellent source of minerals and different types of amino acids, such as asparagines, arginine, and alanine. Some of the essential vitamins found in the fruit include ascorbic acid (vitamin C) vitamins E and K. Powerful antioxidants and flavonoids are other vital constituents of cactus fruits.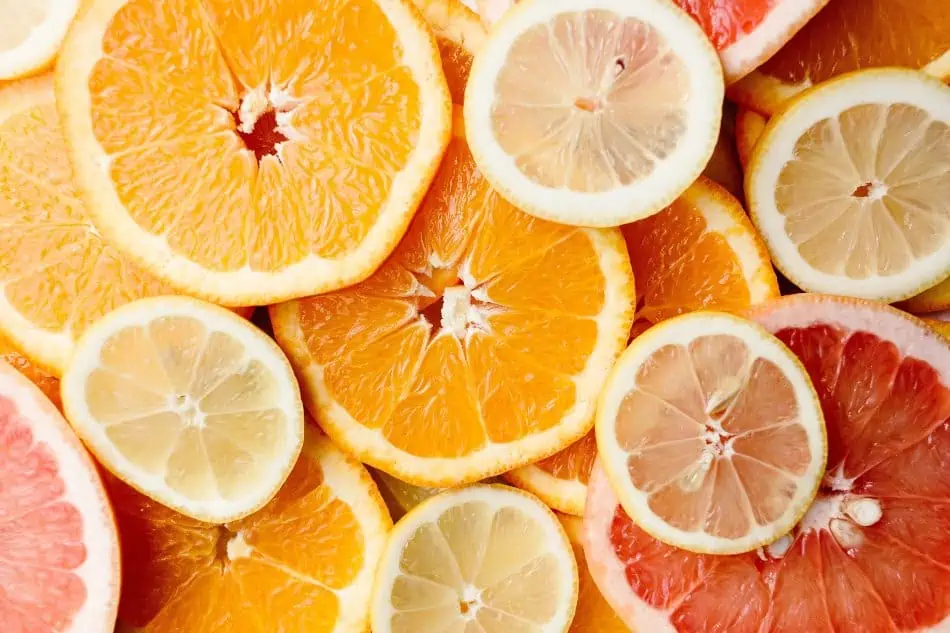 The betalain pigments give the fruit its color and also have some powerful antioxidant properties. The general composition of the fruit indicates that it can be a source of a wide range of healthy nutrients that can boost your body's health.
Considering the chemical components of these fruits, it is quite easy to conclude that their nutritional capacity is good and can be used as an excellent dietary complement. The increasing trend in demand for natural ingredients and food products that promote good health, the multiple functional parts of the cactus fruit fit well this trend.
Furthermore, cactus fruits may be considered as the "bridge of life" since they are the only food and water resource for desert animals during the prolonged dry seasons in the desert.
Is Eating Cactus Fruits Dangerous?
Most cactus fruits are not poisonous, but some of them have a terrible taste. Many of the edible fruits are from the Opuntia species that features over 200 different types of cactus plants.
Cactus fruits from this species are commonly referred to as nopales, cactus pear, or simply the prickly pear. The egg-shaped fruit and even the leaves of all Opuntia species are edible and won't cause you any problems. However, harvesting the fruits and preparing them can be a little bit strenuous.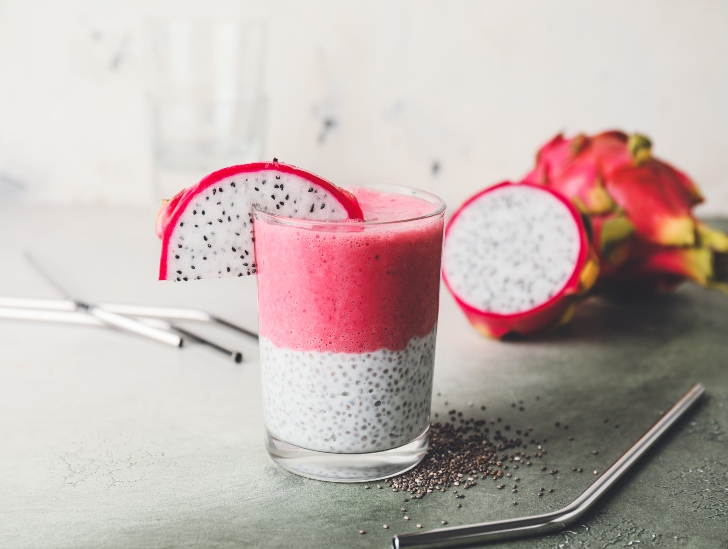 Fortunately, your effort doesn't go in vain. In many parts of North and South America, cactus fruits are cherished, and those who do not have the plant in their gardens will buy these fruits from grocery stores. Nopales are sold either as fresh fruits or canned fruits. The choice is yours.
What Kinds of Cactus Fruits Are Edible?
While there are many types of cactus, only a few of them are commonly consumed. But, it doesn't mean that the others are poisonous. It only means that people prefer eating fruits from certain types of cactus more than others. Here are some of the most commonly consumed types of cactus fruits:
Prickly pear fruits
The prickly pear fruit grows from the flat prickly pads of the Opuntia cactus. Although the prickly pads are also edible, a lot of people choose to stick to the fruit alone. The prickly pear can be green, pink, or red, depending on the level of ripeness.
Typically, as the fruit ripens, it changes color from green to different shades of orange then red. The green fruits are bitter, but the red ones are sweet. Some people call the fruit nostile or tuna, while the prickly pads are often referred to as nopal.
Prickly pear fruits contain prickly hair-like splinters known as glochids. You need to carefully remove the glochids when preparing the fruit for consumption. Wear protective leather gloves or a thick towel to stop the glochids from penetrating your skin and causing severe irritation.
Prickly pear is packed with essential fatty acids, carotenoids, and powerful antioxidants. They also contain high amounts of dietary fiber, essential vitamins, and minerals such as potassium, magnesium, calcium, Vitamin A, and Vitamin C.
Dragon fruit
Dragon fruits come from the yellow and red pitaya vine cactus. The fruits have a sweet bolder taste and are usually more expensive compared to other cactus fruits. Unlike the other cactus fruits that develop from spines, dragon fruit develops from the flowers of the pitaya vine cactus.
It is also known as pitahaya, pitaya, or strawberry pear. However, pitaya comes from the Stenocereus genus and tastes sour while the pitahaya comes from the Hylocereus genus and is very sweet.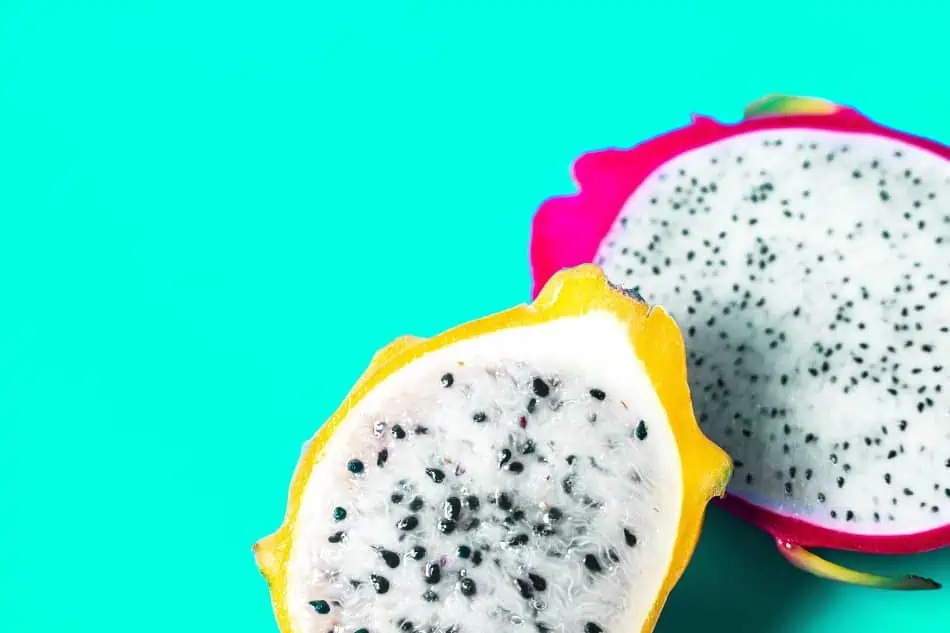 One of the biggest advantages of dragon fruit is that it is incredibly easy to prepare. All you have to do is cut the fruit into two halves and carefully scoop out the flesh. Its flesh may be pink or white and contains tiny seeds that are similar to those of kiwi fruit.
You can eat the dragon fruit raw or boil it. Just remember that the skin is not edible.
This cactus fruit is a good source of Vitamins A and C as well as minerals such as phosphorus, magnesium, and calcium. It is also low in calories and high in dietary fiber, making it a great food choice.
Mangaba
The mangaba fruit is native to Brazil and other parts of South America. It is a small yellow or orange fruit that grows on mangaba trees. The fruit has a sweet and sour taste with a hint of saltiness. It is often used to make jams, jellies, and ice cream in Brazil.
Mangaba is rich in Vitamin C, carotenoids, and other antioxidants. These nutrients help to boost the immune system, protect the body against infections, and scavenge harmful toxins and free radicals.
Acai Berry
This is a type of pitaya that is native to Brazil. Acai berries are oval or round and have a purple color. They are usually 1-2 inches long and 0.5-1 inch wide. The berries grow in clusters on acai palm trees.
The taste of acai berries is a combination of chocolate and mint. The berries are quite famous and are used to make different types of food and drinks, such as ice cream, jelly, smoothies, and wine.
Acai berries are an excellent source of antioxidants, essential fatty acids, dietary fiber, and vitamins. They also contain high levels of calcium, potassium, and iron.
Barrel cactus fruit
The barrel cactus fruit can be picked and eaten raw. It has no spines/glochids, which makes it one of the easiest cactus fruits to handle. The flower buds of the barrel cactus are also edible but may taste a little bit sour.
Even the roots of the plant are edible. A fully ripe barrel cactus fruit will have a tart flavor similar to lemons. The tiny seeds inside the flesh add a slightly nutty flavor to it. An unripe barrel cactus fruit is green while a ripe one is bright yellow.
The best time to harvest the barrel cactus fruits is after they turn bright yellow. Simply pluck them off with your bare hands, slice them into two halves and scoop the flesh from the skin. You can dry the seeds and toast them. They serve as an incredible addition to yogurt, granola, and bread.
Barrel cactus fruit is high in vitamins A and C. It is also low in fat and low in calories, making it a great addition to any healthy diet.
Pitaya
The Pitaya is a type of dragon fruit native to Mexico and Central America. Pitayas are oval or round and have a red, yellow, or green color. They are usually 3-6 inches long and 2-4 inches wide. The flesh is white or pink and contains tiny black seeds.
Pitayas are an excellent source of antioxidants, vitamins, minerals, and dietary fiber. They are also low in calories and have a high water content, making them ideal for people trying to lose weight.
Saguaro fruit
Saguaro cactus is probably the largest in the family of cacti. It grows in many parts of North America, and its fruits develop from the flowers that usually form at the top of the plant. Like any other prickly pear, Saguaro fruits ripen from green to orange, then red.
When fully ripe, Saguaro fruit will split open, exposing the delicious red flesh. Most Saguaro fruits ripen in June when the temperatures are favorable. To harvest the fruits effectively, you will need a pole that is about 20 feet long to knock the fruits off the top of the plant.
Once you have harvested the fruit, be sure to separate it from the husk then remove the seeds and the pulp with a tablespoon. If the fruit had not split, use a knife to split it.
Saguaro fruit is a highly nutritious low-fat, low-calorie food that contains a lot of soluble fiber, Vitamin C, and Vitamin B12. It also contains high proteins.
Cereus peruvianus fruit
Lastly, we have to mention the Cereus peruvianus cactus fruit that largely resembles an apple. In fact, a lot of people refer to it as the apple cactus. The fruit has plenty of delicious flesh inside and is similar to the dragon fruit.
It is round with a skin that usually turns from blue to purple to orange and finally red when completely ripe. Its skin splits when the fruit is ripe and ready for harvesting. The skin is spineless and smooth, making it an easy cactus fruit to handle.
Cereus peruvianus fruit is full of Vitamins A and C and a good source of healthy minerals such as calcium, phosphorous, and magnesium. The fruit is refreshing, delightful, and juicy to taste.
Do Cactus Fruits Have Any Health Benefits?
Yes. Cactus fruits offer a host of health benefits. Since they are low in calories and full of water, they are great for people on a weight loss journey. The fruits can help to boost metabolism and promote satiety.
Cactus fruits are rich in antioxidants and vitamins that can help to protect the body against diseases such as cancer. The antioxidants in cactus fruits can also help reduce inflammation and improve cognitive function.
The dietary fiber in cactus fruits can help to promote gut health by preventing constipation and diarrhea. The fiber can also help to reduce cholesterol levels and blood sugar levels.
Cactus fruits are a good source of minerals such as magnesium, copper, zinc, and iron. These minerals are essential for proper bone development, immune function, and metabolism.
Summary
Cactus fruits are edible and safe. Scientific research has proved that consuming cactus fruits offer a wide range of health benefits to the body. They can prevent lipid oxidation, lower the blood sugar level, and speed up the wound healing process.
Cactus fruits are also known for their potent anti-inflammatory, antiviral, and antioxidant properties. So, if you have always thought that cactus fruits are poisonous, it is time to go and try one.
Last update on 2023-09-01 / Affiliate links / Images from Amazon Product Advertising API