Growing cacti plants can be rewarding. There is a lot to love about these plants, and they will always make your home feel better and more beautiful throughout the year. They have an unusual and diverse range of growth forms and bloom beautifully.
However, to grow healthy cacti plants successfully, there are three critical things you need to keep in mind: What is the best type of soil for my cactus? How should I water my plant? How much light should my cacti plants receive to thrive? In this post, we address the question of the soil type.
So, do you need special soil for cactus? The short answer is "Yes." Most cacti plants are native to a desert environment. As such, they are accustomed to growing in sandy soil. Therefore, if you bring the plants to a new environment, then you must also provide them with the right soil for them to survive. Specifically, these plants need fast-draining soil. The soil should also provide plenty of aeration. A good cactus potting soil should comprise of some organic material that retains moisture when the plant is watered but then dries out pretty quickly.
Read on to find out everything you need to know about the right potting mix for your cactus plant. You will be a pro at finding the right type of soil at the end of the guide.
Cactus Plant Soil Requirements
As mentioned in our introduction, good cactus soil should drain water faster. Soil that holds water for too long may cause the roots of your plant to rot, resulting in the death of your plant. Avoid using regular garden soil on your cactus or any other succulent.
It is also critical to ensure that your pot working drain holes to eliminate the possibility of water sitting at the bottom of the container. Feel free to mix your potting soil with some organic material to prevent the soil from drying out quickly.
Cacti roots also love an airy soil. So, you need to make sure your potting mix is well-prepared to provide the roots with sufficient aeration.
Consider re-potting your plants as soon as you see roots starting to exit through the drainage holes at the bottom of your container. Most cacti species will need re-potting at least once every two or three years. Consider re-potting the slower-growing cacti species such as the Saguaro every four or five years.
Re-pot during spring season when the plants are actively growing to avoid causing problems. It is also recommended you water your plants at least two days before you re-pot to ensure the roots and root ball are moist during the re-potting process.
Understanding Cactus Roots and Desert Environments
You are probably familiar with some of the water-preserving mechanisms of cacti plants, such as their highly modified leaves, waxy coatings, and succulent stems. But, do you know that the roots of these plants are also modified to preserve moisture and water?
Understanding how cactus roots adapt to the arid environment will assist you to know why it is so critical to use the right potting soil that will drain water quickly and maintain a free flow of air.
Typically, cactus roots collect and hold water in different ways. One way these roots adapt to the arid environment is by developing a cork-like outer layer that prevents water loss to the soil. Another way is by developing an extensive system of fibrous roots that spread laterally away from the cactus plant allowing it to collect as much water as possible when it rains.
The roots of cacti plants have also adapted to fluctuations in the plant's water supply. When it rains, the plant develops a new set of roots to collect more water while the existing roots become more effective in absorbing the rainwater. This helps the plant to absorb as much water as possible.
However, when there is no rainfall, the roots dehydrate, and the newly formed roots dry up and break away from the plant. When the roots shrink, they create a layer of air around the plant that prevents moisture collected by the roots from escaping to the soil.
The ability of these plants to rapidly absorb water whenever there is some rainfall is vital to their survival in the desert climate. Keep in mind that the torrential monsoon rains only last a few minutes, and most moisture only soaks up in the upper layer of the ground.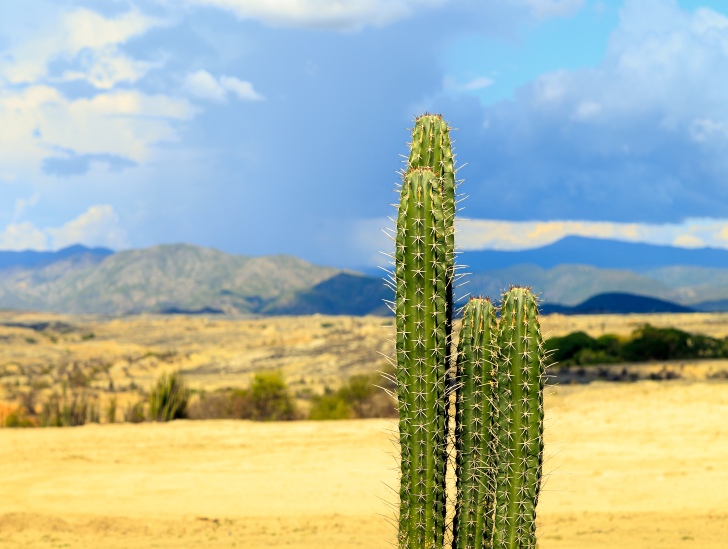 Therefore, the way cactus roots are designed to act swiftly and efficiently to absorb water when it becomes available and then shrink back; they are susceptible to rotting when they are confined in a container and not allowed to dry out properly between watering sessions.

Choosing the Best Cactus Potting Soil
While making or buying a cactus potting mix, you need to make sure the soil is fast draining to prevent root rot issues and oversaturation of your plant cells. However, you need to ensure your potting medium can retain the water you provide for the plant so that the plant can use it before drying out.
Your potting mix must also meet the nutritional needs of cactus plants. Here are some crucial factors to consider while choosing cactus potting soil:
Organic vs. nonorganic
Both organic and nonorganic mixes are ideal for container gardening. The primary difference between the two is that nonorganic mixes need fertilizer to provide essential nutrients to the plant.
However, for long-term use, organic mixes become more sustainable because they are rich in nutrients. The organic materials are usually at various stages of decomposition.
As the organic materials decompose, over time, they continue to fertilize the soil for ongoing use.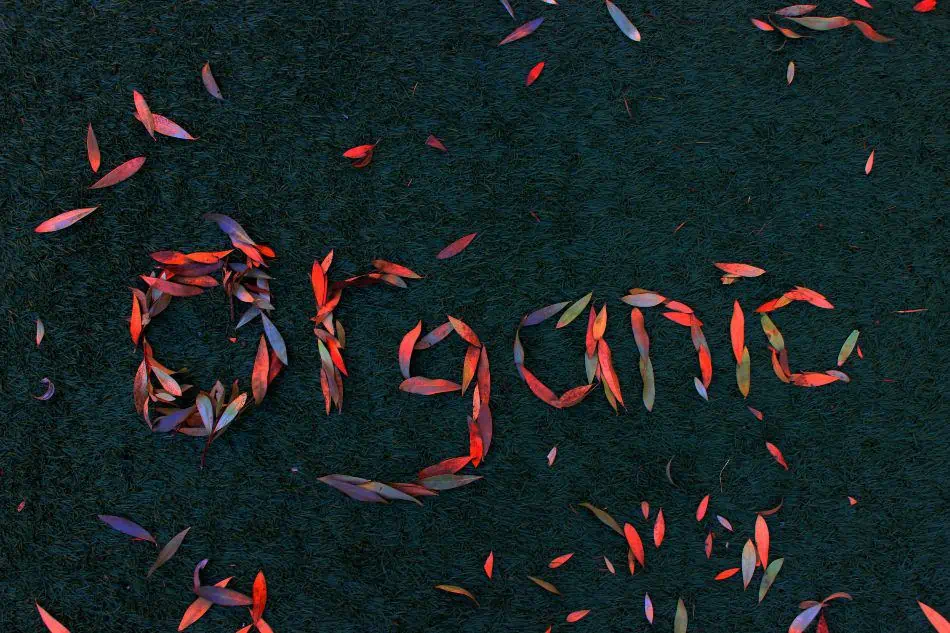 Ingredients
The key to choosing the best potting mix is to understand the ingredients. The main elements in most cactus soils are calcined soil or sphagnum peat moss to help absorb water in the soil, vermiculite/perlite to improve soil drainage, and composite organic matter to provide essential nutrients to your plant.
Typically, vermiculite holds more water than perlite and is mostly used in medium to heavy soil mixes. Some potting mix also includes lime to help balance pH when alkaline soil is needed.
Air circulation
Typically, cacti plants require soil that allows air to circulate properly. In most cases, you will want to look for a potting soil that is a bit light and fluffy to help with the air circulation aspect.
Avoid dense or tightly packed soil since it may cause problems in the long run. Soil that gets too dense when it is wet won't allow cactus roots to grow well. Dense soil also tends to stay wet for too long, encouraging fungal growth and root rot.
Mixed or not mixed?
Some potting soils are already mixed, while others aren't. Go for mixed soil, especially if you are still a beginner. One of the most significant advantages of pre-mixed soil is that you can use it straight from the package.
You don't have to spend time preparing it in any way nor add any ingredients to it. This is a convenient option for gardeners who don't have time to get the soil ready before use.
On the other hand, if you want to mix your potting soil, ensure you understand how to do it correctly. Incorrectly mixed soil can affect plant growth. Make sure the mixture is aerated and well-draining to ensure optimum growth.
Soil pH
You also need to make sure that your cactus potting soil is of the right pH. One of the primary reasons why most people choose to go for commercial soil is that they don't have to worry about the pH.
Pre-mixed cactus soil is designed to have a specific pH balance that will help your plants to thrive. The soil should not be too acidic or too alkaline. The best soil pH for succulents and cacti is slightly acidic to neutral. We are looking at values that range between 5.5 and 7.5.
You can test the pH of your soil at home using a digital pH meter. If you want to ensure that your soil is slightly acidic, add some sulfur to it.
If you want to make it more alkaline, on the other hand, you can add some lime. These two ingredients are readily available in garden stores.
The primary objective is to ensure you choose a well-draining mix with the right pH balance.
Be sure to check out this article that discusses how to choose the perfect soil for your cactus plant in detail.
Can I Use Regular Soil for My Cactus?
Well, you can still use regular soil or the African violet soil to grow your cacti plants. However, don't use them on their own since the results may not be great. These soils hold water for too long, and their organic matter may contain a wide range of fertilizer additives not geared for cacti plants.
Therefore, instead of using regular soil to grow your cactus, consider using it as one of the ingredients when making your oil potting mix. This way, you can be sure to achieve the best results as long as you do everything right.
When using regular soil, add some perlite or vermiculite to improve drainage. You should also add some organic matter, such as composted leaves, bark, or manure. These ingredients will help you get the perfect potting mix for your cactus plants.
What Is the Best Potting Soil for Jungle Cacti?
Throughout this article, we have been discussing the soil requirements for desert cacti. However, there is another type of cactus that we need to mention- the holiday cactus native to Brazilian rainforests. The plant grows in the tropical rainforest that receives sufficient rainfall throughout the year.
For this type of cacti, you still require a well-draining growing medium. But the roots of the holiday cactus don't have to dry out completely as their desert counterparts do.
Potting soil for holiday cactus should be composed of mainly organic matter. Simply add a significant amount of peat moss to your regular potting mix, and you are good to go.
You can also use coco coir as an alternative to peat moss.
It would help if you kept the soil moist but not soggy at all times. Water when the topsoil feels dry to the touch. Check out this article discussing how often you should water your holiday cactus.
How Often Should I Repot My Cactus Plant?
You should repot your cactus every two to three years. The best time to do it is in the spring before the plant starts its growth spurt.
When repotting, choose a pot that is only one size larger than the old one. Cacti plants don't like too much space since it encourages them to produce more leaves and stems.
The plant's roots need to completely fill the pot for the plant to be happy. If you choose a pot that is too big, the roots will have a lot of space, which can encourage root rot.
Go slow while watering a newly repotted cactus plant. Allow the soil to dry out completely between watering. Don't water again until the pot feels light.
You should also avoid fertilizer for at least six weeks after repotting. This will give the plant time to adjust to its new environment and recover from the stress of being transplanted.
Final Thought
Although growing cacti plants can be challenging, using the right soil makes the work a little bit easier. Good potting soil that is well-drained and nutrient-rich will make your plants thrive and look healthy.
We hope this simple guide has provided you with the essential information you need to know about potting soil for growing cactus.
Last update on 2023-09-01 / Affiliate links / Images from Amazon Product Advertising API