The truth is that many people love cactus for numerous reasons. While some have been in the love affair for quite a long time, others are just starting and are still newbies in the cactus world. Newbie or not, we can all agree that cacti are easy-to-love succulents because they are hardy and relatively low maintenance. But with so many different options available on the market today and so many online succulent stores, choosing the perfect place to buy cactus can be pretty challenging.
So, where is the best place to buy cactus? You can easily purchase your cactus from a wide range of different retailers, both online and offline. Some of the major online succulent stores that sell cactus include succulent box, fairy blooms, the succulent source, planet desert, bloomscape, succulent market, harddy, and so on.
This blog post discusses the different places where you can buy the best cactus to start growing your collection. Read on to learn more.
1. Leaf and Clay
Leaf and Clay is an online succulent shop that opened in early 2016. It offers a wide range of succulents, including but not limited to cacti, air plants, Echeveria, Aloe Vera, and so on.
Besides the succulents, they also sell crafty succulent pots and containers, subscription boxes, and potting mix. The cost of cacti plants from this online shop starts at $4, while cacti boxes start at $36. The box usually contains six pieces.
For other types of succulents, a box starts at $45 but contains at least six rare pieces of succulent plants. During shipping, the plants are packaged individually.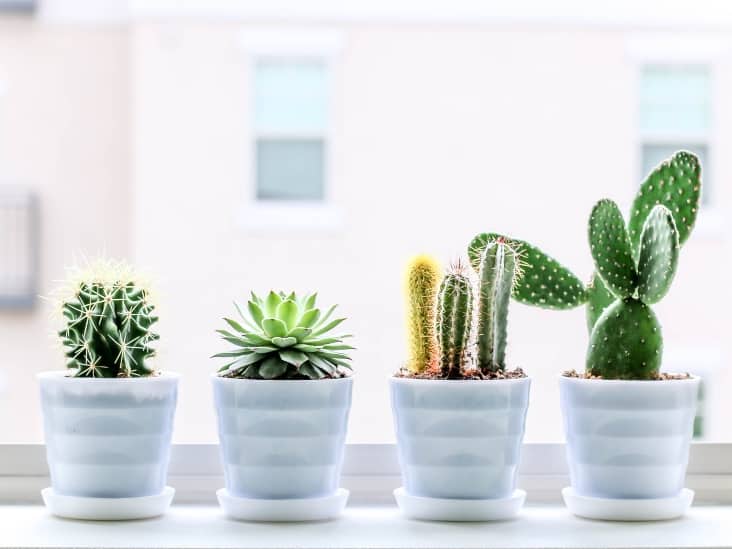 They are only shipped with bare rooting, but the packaging is so good to help them withstand transportation. Leaf and Clay only ship their succulents within the United States and its territories.
The shipping fee starts at $30, while free shipping is offered for orders above $75. If you receive your order and are unhappy with it, you can't return it unless it is non-perishable items such as potting mix or containers.
The product you want to return must be intact and unopened for up to 30 days after the delivery date. With returns, it is the buyer who shoulders the postage cost.
2. Planet Desert
Planet Desert boasts a remarkable collection of succulents, including different cacti species that you can purchase. Generally, the online retailer has approximately 280 different types of succulents and over 300 different cacti species. Therefore, it is relatively safe to say that they have everything for everyone.
Other than plants, they also have gift cards, a rewards program for their loyal customers, cuttings, succulent soil, top dressing, amendments, DIY projects, and so much more.
The website is a paradise for every avid gardener who wants to expand their plant collection. They have almost everything you need in different varieties.
Each plant sold on their website has a detailed description, and you will find all the valuable information you need on growing and caring for the plant. The plant's description will include everything from its watering requirements, sunlight requirements, temperature, fertilization, and what its flowers look like.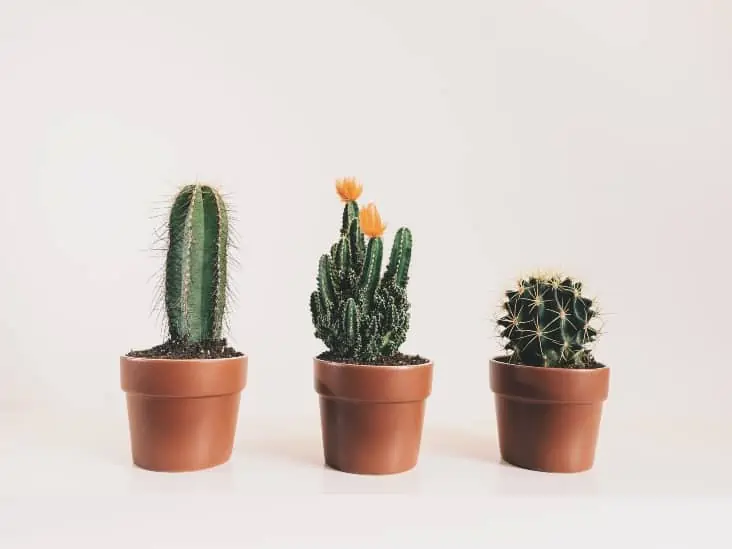 Before visiting their website, ensure you have plenty of time because you will easily drown in the descriptions provided to learn more about the succulents on sale.
One of the best things about Planet Desert is that it doesn't matter whether you are a seasoned gardener or a newbie; you will always find something that suits your needs.
Right from low-maintenance cacti to slow-growing Kanachoe, this online succulent shop appeals to almost everyone.
The business offers excellent customer service since it is a family-run business, and you will find great reviews from past customers. Most customers rave about the prompt response time, useful assistance, and the overall great purchase experience.
3. Bloomscape
Bloomscape is another excellent place to buy cactus online. This direct-to-consumer company focuses on making the plant parent process as easy and seamless as possible.
For each mature and ready-to-go plant they sell, they ensure it comes with a bunch of tips for success. So, you will receive credible tips on how to water your plant, the amount of light exposure required, and when to fertilize it.
Many people trust them, considering that they have been managing greenhouse-grown plants for more than five decades. They know a thing or two about what it takes to make succulents, especially cactus, thrive.
When it comes to cactus selection, they have an entire catalog of unique and beautiful-looking cacti plants that will appeal to your indoor or outdoor environment. For instance, their prickly pear cactus looks like what a retro cactus should look like.
4. Succulent Market
Succulent Market describes itself as a "third-generation cactus and succulent farm." They have been in the business of propagating, growing, and selling succulents for more than five decades.
The family behind the online business primarily sells cacti and other succulents in wholesale. It was not until a few years ago that they started selling their succulents online.
Something unique about this company is that they are the only online succulent retailer that sells larger 4-inch succulents by variety. Their collection boost over 100 different types of cactus and other succulents for sale.
They also have succulent cuttings available for sale, and the various cactus species on sale are offered in varying packs.
They offer free shipping on all orders above $65, and all orders are usually shipped on Mondays, Tuesdays, and Wednesdays. However, shipping is only within the United States, and all plants are shipped in pots and appropriate soil.
They offer premium quality succulents at reasonable and affordable prices. They also have a superb selection of cacti cuttings and friendly customer service.
5. Mountain Crest Garden
One of the most popular and reliable online succulent retailer shops is Mountain Crest Gardens. The family-owned and run plant nursery is located in Scott Valley, California, and has been in operation since 1995. The business has been an online catalog of succulents since 2001.
The business now boasts over 700 varieties of succulents you can choose from and continues to add new types to its online catalog every month.
They have an average rating of 4.8/5 with more than 31,000 reviews, showing how popular it is among gardeners. They ship products to all U.S states and territories. Free shipping is available except to Alaska, Hawaii, Guam, and other U.S territories.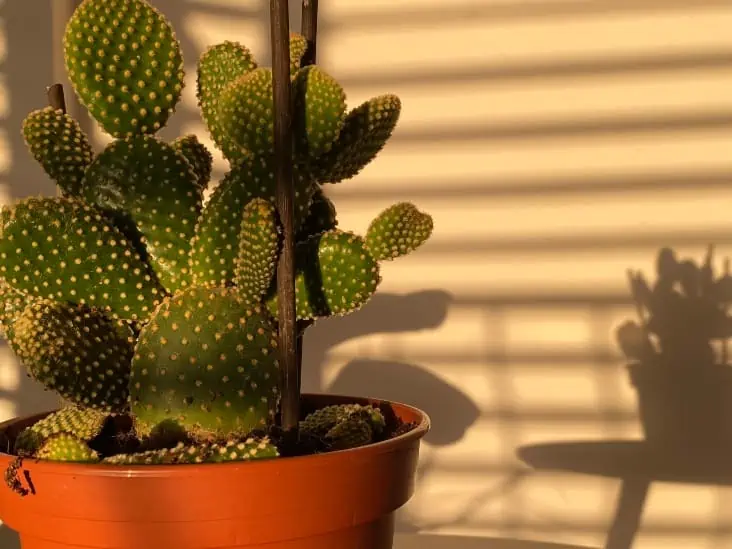 All orders are usually shipped between Monday and Wednesday and delivered from Thursday to Saturday. The company packs all shipments by hand in highly recyclable crinkle paper, boxes, and biodegradable packing peanuts.
The succulents are shipped when they are fully rooted in two-inch plastic containers. The company offers a 14-day quality guarantee that covers all plants without roots, diseases, root rot, pest infestation, broken stems, missing leaves, visible damage to pots/containers, and incorrect or missing plant products.
If you are not satisfied with what was delivered, you can choose to receive a store credit plus an additional 10% refund or a replacement plant if it is available.
6. Harddy
Harddy is a chain of plant nurseries located in California, but all orders and shipments are usually facilitated by their registered and licensed online store known as Harddy.
Harddy is listed as one of the largest online plant nurseries in the United States, with superb customer service and a reasonable price range. You will find more than 300 different varieties of succulents here, growing pots, potting mix, succulent boxes, gift cards, and uprooted succulent cuttings.
The price for their various succulents is reasonable, with five healthy cuttings selling at $8 only. Gift boxes are priced between $30 and $70, while Rosette succulents range between $14 and $20 for four pieces.
Shipping of purchased products is done every Monday, Wednesday, and Friday, but expedited shipping can be considered upon request. Keep in mind that expedited shipping may attract additional costs. However, the shipping fee is usually waived for bulk orders.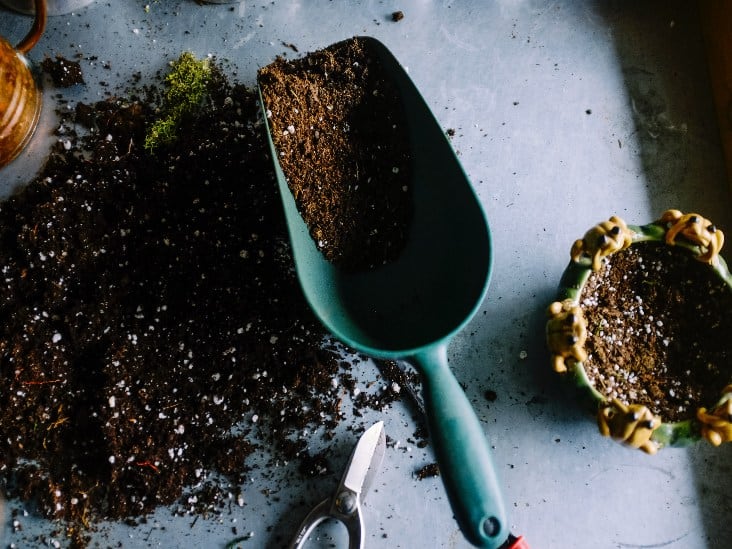 Products are only shipped within the United States, and all returns must be filed to the USPS within 24 hours of delivery. Every package they ship is insured with $50. Refund policies don't apply to broken or damaged packages in transit and those that were not fully wrapped in heat packs.
Their succulents are greenhouse-grown, and all of their common varieties adhere to the national standard prices. Succulents are shipped in pots and soil, and customers enjoy up to a 10% discount on all bulk orders.
One of the reasons you should consider buying cactus from Hardy is that they offer a wide selection of cactus collections and have one of the best customer services. Most importantly, they help local nurseries to thrive by sourcing some of their products from there.
7. The Succulent Source
The Succulent Source is one of the best places to buy multiple succulents at the same time. This family-owned online shop sells succulents, cacti, and other exotic plants. They are based in San Diego, California and have been in business since 2004.
The Succulent Source has a wide variety of succulents for sale, such as Echeveria, Agave, Haworthias, Aloe Vera and more.
Prices range from $6 to $40 depending on the size and type of succulent. They offer free shipping for orders over $75, and every order comes with detailed care instructions.
The Succulent Source also provides excellent customer service, ensuring customers have a positive experience when shopping. They have a 100% satisfaction guarantee and offer refunds or replacements if you are unsatisfied with your purchase.
They also have great discounts and deals, so it's worth checking out their website for the best offers before purchasing.
8. Local Nurseries
If you would like to shop locally, we'd advise you to find a local plant nursery and see if they stock succulents. Luckily, many local nurseries specialize in succulents, cacti and other exotic plants.
Shopping locally ensures you get fresh plants without signs of pests or disease. The prices at local nurseries are usually slightly higher than those found online, but you can be sure that the plants have been personally selected by someone who knows what they're doing.
Many nurseries also offer expert advice and tips on how to properly care for the succulents you purchase.
9. Amazon
Although the live succulent assortment on Amazon is not so extensive, you can still find a variety of succulent options for sale. There are even artificial succulents in case you want a plant that does not require any care.
The prices on Amazon range from $7 to $35 depending on the type and size of the succulent. Shipping is mostly free if you're an Amazon Prime member but may incur additional charges for large or heavy items.
All orders come with detailed instructions on the best way to care for your succulent, and Amazon has a generous return policy in case you are not satisfied with your purchase.
However, it's important to note that live plants cannot be returned due to health and safety regulations.
Summary
All of the cactus stores mentioned in this guide have several things in common; they have a wide range of cactus species, sell much more than just cacti plants, have good customer service, reputable shipping, and prices are reasonable.
Most of them are also community rooted and strive to provide gardeners with valuable tips that set them up for success. They know what to do to make their customers happy. So, feel free to purchase your cactus plant from any of the mentioned stores.
Last update on 2023-10-05 / Affiliate links / Images from Amazon Product Advertising API