The Bear Claw is a beautiful and rare succulent with soft and fluffy leaves. The edges of the leaves appear to have tiny teeth, from where this cute plant got its name. While easy to grow, the propagation could be a bit difficult, particularly for a beginner.
In this review, we will discuss propagation methods and how you can ensure a high success rate.
Methods of Propagation
There are three primary ways to propagate your bear claw plant:
Stem Cuttings
Leaf Propagation
Seed Propagation
Before we begin, there are a few basic rules we need to know before taking succulent cuttings.
How to take and grow succulent cuttings
The Best Time For Succulent Cuttings
If you take the cutting when the plant is dormant, the plant will not show any progress until the growing season starts, but it can also die entirely.
Unfortunately, different cuttings have different growing seasons. Some grow during the hottest months, others in fall and winter. In addition, a few cuttings may have problems in the cold season because they do not tolerate freezing.
However, most succulent plants are dormant in winter and grow in spring, summer, and even early autumn if the weather is still warm enough. The perfect time to take cuttings in the middle of spring. This statement also applies to succulents that are dormant in summer.
The Finest Plants for Cuttings
We recommend taking cuttings from plants that are already mature, although succulent plants may develop from small segments. To increase your chances of success, choose big cuttings.
Make sure that at least a few pairs of leaves and a stem are present.
Cutting Tools Sterilization
Clean the cutting tools you will use if scissors, garden shears, or knives prevent the wound from becoming infected either on the mother plant or the cut. You can soak or wipe the tools using a disinfectant which can kill the plant pathogens.
Time Necessary for Cuttings to Heal
Once you take the cuttings, dry them for at least 24 hours. Drying the cuttings will give the wound ample time to dry and form a scab. If the wound is not sealed, fungi and other diseases might enter the cutting and damage your plant.
Choosing a Good Planter
A suitable planter can be many things, from decorative jars to hollow logs and old mugs. Everything goes as long as you get a planter size ideal for the cutting and repot when the roots grow. Make sure you clear the pot first because it can carry pests that can damage your plants.
Quality Succulent MIX
An excellent growing medium is essential for the well-being of your succulent plants. You can experiment with different mediums to determine which one suits you best. However, we recommend a succulent potting blend because it encourages root growth.
Succulent plants are resilient, meaning they can send roots even though they are not planted. So it should not be difficult to propagate them in alternative mediums such as water or sand. Nonetheless, use a high-quality potting mix for guaranteed results.
Find an Appropriate Spot
Place planted cuttings in a sunny location if the propagation was carried out in spring and mild weather. But when temperatures exceed 25C/77F, move the cuttings to an area that does not get much sunlight in the afternoon.
Succulent cuttings can quickly burn if the weather is too hot. For this reason, expose them only in the morning sunlight or in the afternoon shade. Filter the light using a shade cloth if the sun is scorching. You may expose the cuttings to the sun gradually so that they become accustomed to it.
Plants that do not get enough light to grow large and fine leaves that are scattered and lack color. Finding the right balance between sun and shadow is not easy; you may need to move the plant to different places to see how the plants react.
Water Requirements for the Cuttings
There are differing views on whether to water your fresh cuttings or give them a bit of time. Some argue that new cuttings do not require watering as they have enough moisture to keep them going until they root.
Others recommend watering to increase the probability of your cuttings taking and sending roots. Our suggestion is to experiment with what works best for you. Then, let the soil dry until the next watering session.
Rooting Time
It takes between two weeks and a month for the first roots to appear during the growing season. The speed at which the roots grow will depend on the specific succulent, and some may take much more time than others.
To determine whether the cuttings have roots, gently pull the cuttings. If you find the slightest resistance, then most likely there are roots. You may let the cuttings be until the roots have grown slightly longer. Repot when a large root ball approximately 5 cm long has formed.
Cuttings' Challenges
During the rooting phase, some plants may have yellowish leaves and appear faded. Most succulent plants react this way because of the loss of water when they are cut from the parent plant. Do not worry because they will improve once they have developed roots and will nourish the plant.
Some leaves may fall off when put into the succulent blend due to the cutting or the potting mix. Move your plant to a more shaded area if the leaves drop too much.
Transplanting
Once your succulent plants have rooted, you are most likely excited and can't wait to move them to their vessel. However, you may wish to give it a certain amount of time. If you remove the plant too soon, you risk damaging the leaves and roots. Wait until the new succulent has approximately an inch in diameter before transplanting.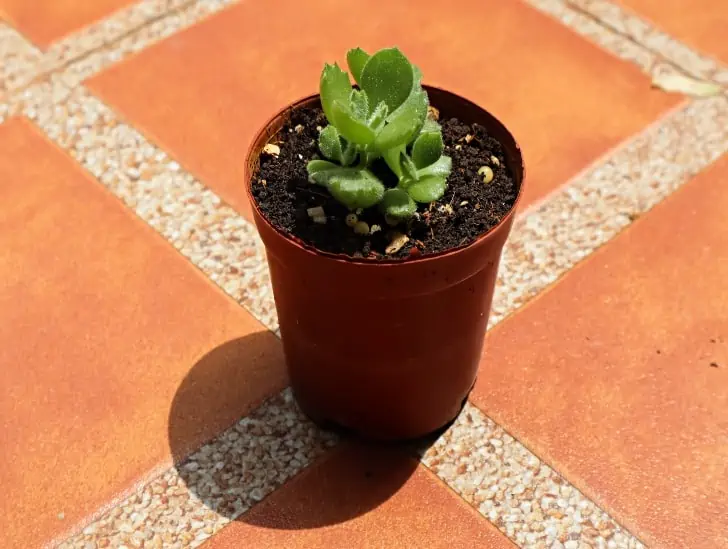 Let us now examine the propagation methods in detail.
Propagating by Stem Cuttings.
Propagating the bear's paw with cuttings is one of the best ways to achieve successful outcomes. First, you're going to need a pair of scissors or a sharp kitchen knife. Cutters should be clean to prevent the spread of any infection that may cause decay. Irregular edges may prolong wound healing, so always make a clean break.
Remove the last 4 inches and incorporate the growth tip. Get rid of the lower leaves because the area will eventually become submerged. When you plant cuttings in a pot, use a pot with drainage holes and well-drained soil.
Remove the stalk from your Bear Paw plant. Once the stem has been cut, allow the cuttings to dry for several days before replanting. The drying of cuttings helps heal the injured tips. Next, place the cuttings in a pot.
Leaf Propagation
Leaf Propagation has a lower success rate; therefore, you must be careful. First, select a mature, healthy leaf without any scarring. The best leaves are located at the base of the plant; in addition, the gathering of a lower leaf prevents you from disturbing the plant's symmetry.
Begin by bending or twisting the leaf, then pull it out of the main plant of the bear's claw. Make sure the leaf is completely removed from the stem without rupture for a successful spread. Let the leaf dry for a day or so and plant it in well-drained soil.
Seed Propagation
Propagating through seeds is the most extended way to spread your bear claw, as it can take months to grow. Sow the seeds into well-draining soil and plant them in a pot with drain holes. The best time to plant the seed is during its growing season. Avoid planting them in winter while they are dormant.
How to Take Care of a Bear Claw
After a successful propagation, you need to consider a few things if your plant grows healthy and beautiful.
Watering Needs
Use the soak and dry method to water your Bear's Claw. In this method, you dip your fingertip into the soil to confirm if the soil is dry before watering. Be careful not to overwater or underwater your plant.
Sunlight Requirements
Give your Bear's Claw two to four hours of bright and direct sunlight every day. You can buy grow lights if you live in an area where sunlight is an issue. However, too much exposure to the direct sun may damage your plant.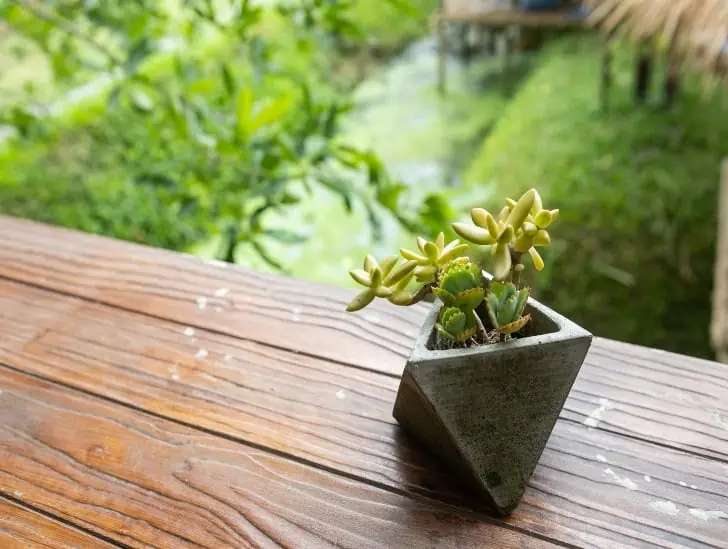 Well-draining Soil
The Bear's Claw does not like waterlogged soil because this can lead to root rot. Instead, use quality and well-draining soil to hold the right amount of water. For a healthy plant, use a pot that has drainage holes at the base.
Fertilization
Fertilization provides your Bear's Paw with essential nutrients which the soil is unable to provide. Therefore, only fertilize the plant during their growing seasons just before winter.
Bottom Line
There are numerous ways of propagating the bear claw plant. Before choosing any method of propagation, choose one which is easy and will not take too long. Keep in mind; you might lose a few cuttings along the way. The more you do this, the better the outcome.
Last update on 2023-07-27 / Affiliate links / Images from Amazon Product Advertising API