Cacti and succulents require a special type of soil mix, unlike conventional plants. As such, the soil should be able to hold water well without them turning mushy and retain oxygen. Cactus or succulent mix can often include many ingredients including bark, perlite, sand, loam topsoil, etc., but is succulent soil the same as cactus soil?
To better answer this, it is important to understand the difference between cacti and succulents. Cactus is a type of succulent, but not all succulents are cacti. The type of soil to go for really depends on what type of succulents you are growing. Succulents come in all shapes, sizes, and colors so it's important to know the differences between them before deciding on a potting soil mix for your plants.
So, is succulent soil the same as cactus soil? Since cactus is a type of succulent, it is safe to say cactus and other succulents can thrive in the same soil type. All succulents, including cacti, require soil that is well-draining and high in organic matter. A common potting mix for succulents will include a combination of perlite, coarse sand, vermiculite, bark (pine or fir) all mixed together to create the perfect soil type for your plants.
A look at succulent soil structure and ingredients
Succulent soil is a special mix of various ingredients that make up the perfect soil for your succulents. Succulents typically require well-draining soil and are high in organic matter. A good soil mix for cacti and succulents should include the following ingredients:
This mix of ingredients helps ensure that there is an adequate drainage process for the succulents. The soil should also be able to hold water well, but not retaining so much moisture in it as to cause root rot and bacteria. Furthermore, the mix should retain enough oxygen for your plants to breathe properly and have beneficial microorganisms in it that help break down organic matter into nutrition for your succulents.
Perlite helps add some aeration to the mix, while also adding drainage. The coarse sand helps provide general support for your succulents and adds more aeration. Bark (pine or fir), on the other hand, helps add additional organic matter to your soil as well as holding water longer than other materials like peat moss. The mixture of these ingredients creates a much healthier environment for your succulents to grow in.
How to make your own succulent soil mix at home
If you are a hands-on succulent enthusiast, then making your own soil mix can be a great idea. This is because you can customize it to your needs and preferences. But, before you start making mixes for succulents at home make sure that the soil mixes are not too dense or too wet as this will cause root rot in your plants. The following are steps you can take to make your own succulent soil mix at home:
Steps to make your succulent mix at home
·          Combine equal parts of perlite, coarse sand, and vermiculite
·        Add a handful of potting soil to give your mix some nutrients. Potting soil is generally nutrient-rich so this will benefit the succulent plant in its early stages until it can acclimate itself to its environment.
· Mix all ingredients together until they are well blended. Ensure that there is an even distribution of all the ingredients.
· Make sure that your soil has some moisture but is not too wet as this will cause root rot and bacteria.
· Store your mix in a dry place and water sparingly as too much watering will cause the soil to lose its texture.
The resulting soil mix from this process is a healthy mix that will help your succulents thrive. The soil should have enough drainage and aeration to allow for the plant's roots to breathe, but also retain water over long periods of time so as not to cause root rot or bacteria build-up.
Homemade soil mix vs Commercial succulent mix
When it comes to succulent growth and care, the type of soil you go for can make all the difference. Succulent enthusiasts have the option to choose between making their own soil mix or opting for a ready-made commercial soil mix. We take a look at the pros and cons of each to help you make an informed decision.
Commercial soil mix
Pros:
Come in a variety of different types that cater to your specific needs.
They are readily available at most nurseries or plant shops nearby
Commercial soil mixes are a good option if you don't have the time or resources to make your own mix at home. Commercial mixes
Cons:
Commercial soil mixes take away the personal touch when it comes down to caring for succulents as you can't control what ingredients are going into them.
Homemade soil mix
Pros:
Allows you to create a succulent mix made up of the right ingredients that are most beneficial for your plants
Can be customized to suit specific soil needs more effectively
Allows you to get creative with ingredients and make one mix for all your succulents.
It is an affordable option
Cons:
Succulent soil made at home can be bulky which may hinder the root growth of small plants such as sedum or echeveria.
The homemade version requires extra time, effort and resources that some people don't have or want to invest in.
What do succulents requires from the soil?
Whether you are growing cacti or other types of succulents, the soil it is planted in plays a very important role. There are several factors that determine what kind of soil works best for succulents, and knowing these can help you choose which type to get your plants in.
Succulents benefit from well drained soil that doesn't hold water
Succulents are plants whose main requirement is to store as much water in their leaves and roots as possible. This is why they require the perfect type of mix for drainage so that any excess moisture can be removed from it by evaporation. The best option would be a cactus or succulent mix that is rich in perlite which will allow for optimal drainage as well.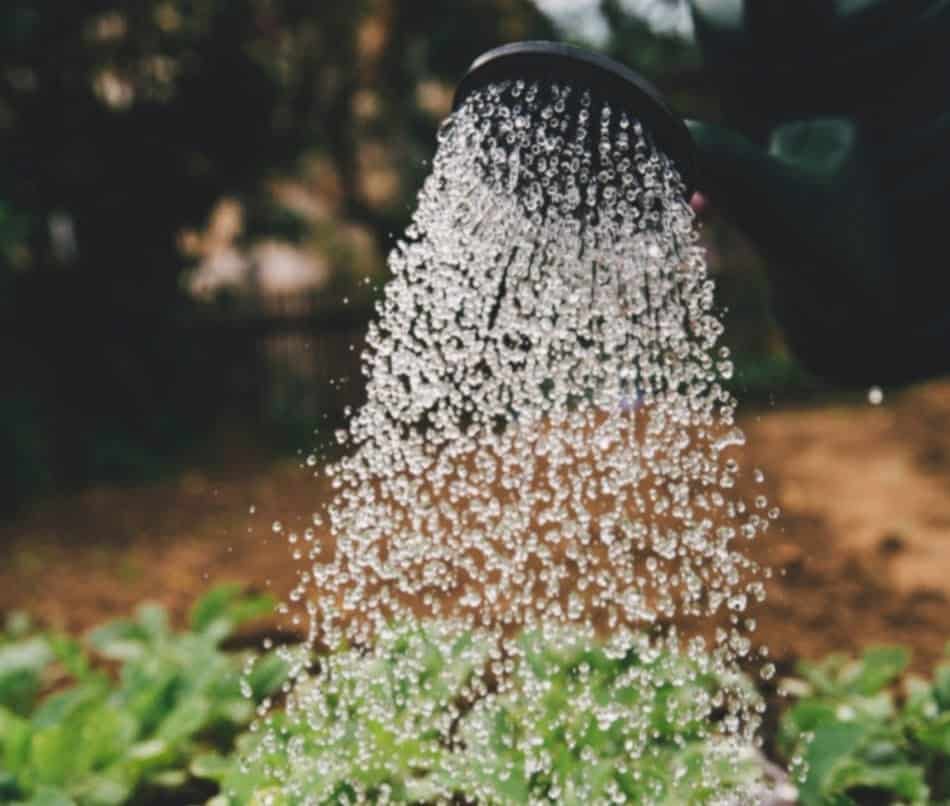 The soil should also have a good amount of aeration
Succulents require the right balance of water and oxygen to grow optimally. This means you need soil with just the right amount of texture and density so that it can retain moisture while also having enough aeration for the roots to breathe.
Taking care of this is important because if there's not enough oxygen in your soil, it will suffocate and rot your plant's root system which can lead to plant disease or even death.
Be sure that you have a nutritionally balanced mix
Succulents require nutrients from their soil in order to grow and stay healthy. This means that you have to decide between a soil mix that is made up of all organic components or one that has got some nutrients added into it. In the case of succulents, it would be best to go for packaged mixes as they often come with additional fertilizer which can help your plants get just the right amount of nutrients they need.
Succulents can adapt to pure commercial mixes too
If you are looking for an easy option, succulent soil in its packaged form is also a good choice as it usually comes with the correct mix and ratio that's best suited for your plant's needs. This makes buying pre-packaged soils a good option if you want something that is ready to use and also provides your plants with all the nutrients they need.
What to look for when buying commercial soil mix for succulents
The soil mix you choose for your plants should be one that is easily available, affordable and has all the right components. If you are looking to buy commercial mixes then it will be good if they come with added fertilizer. This can help boost plant growth while also adding nutrients that may have been missing in other soils.
While cactus or desert soils can be used with other varieties too, they may not provide all the nutrients your plants need. This is why it's important to look for a mix that has the perfect balance of sand, organic material and perlite so that you can ensure your succulents will grow well in it without being deficient in any nutrients they require.
Conclusion
As much as cacti may behave different features and characteristics from other succulents, there are a number of similarities that make the two similar. One of these is the type of soil needed for them to grow well. While there may be some differences, in the end choosing a soil mix with perlite and other components is important.
Whether you go for homemade or commercial mix, as long as it has these components, you'll be able to ensure your succulents will grow well in them. Succulent plants are usually easy to take care of and with the right soil mix, you can help make sure they stay healthy for a longer period of time.
Last update on 2023-07-26 / Affiliate links / Images from Amazon Product Advertising API