Sansevieria, also known as the snake plant, is one of the most beautiful and drought tolerant houseplants around. The plant requires minimal care to thrive and make your indoor spaces dazzle with beauty. Although it is drought-resistant, it doesn't mean that the plant doesn't require watering at all.
So, how often should you water a snake plant? Like any other succulent, you should only water your snake plant when the potting soil is completely dry to maintain its beautiful appearance. Touch and feel the soil at least once a week to see if it is completely dry. If the top one or two inches of the soil feels completely dry, then you know it is time to water. Avoid overwatering your snake plant at all costs since it could cause severe damage to the leaves.
In this blog post, we discuss everything you need to know about watering your snake plant. So, let us get started right away.
A Quick Overview of Basic Snake Plant Facts
The botanical name of the snake plant is Dracaena trifasciata. It is one of the most popular houseplants that is usually kept for its beautiful leaves. The houseplant is famous for its upright leaves that appear gorgeous throughout the year.
The leaves stay green most of the time, although some snake plant varieties have green leaves with white or yellow edges.
The plant's origin is in South Africa and can grow to a height of up to two feet, although some mini varieties will grow only a few inches tall.
The only downside of keeping a snake plant indoors is that it will rarely bloom. Only a few varieties will produce small flowers at the base of the plant for a relatively short period. The rare flowering mostly happens when the plant is a few years old and is never consistent.
So, if you are looking for a flowery houseplant, a snake plant might not be the best option.
However, this is one of the best houseplants for beginner gardeners because it is low-maintenance. A snake plant can literally survive for many years with minimal care.
How Often Should You Water a Snake Plant?
Incorrect watering is one of the leading causes of death among snake plants. Therefore, you must ensure that you are watering your plant at the right time to avoid losing it.
You need to keep in mind that overwatering a snake plant can lead to severe root rot, while lack of water will cause the plant to lose its beautiful appearance since it will be struggling with normal growth.
In a perfect world, there would only be one simple rule that dictates how often to water a snake plant to make your life simple. Unfortunately, we don't live in a perfect world, and you need to learn how to deal with different situations.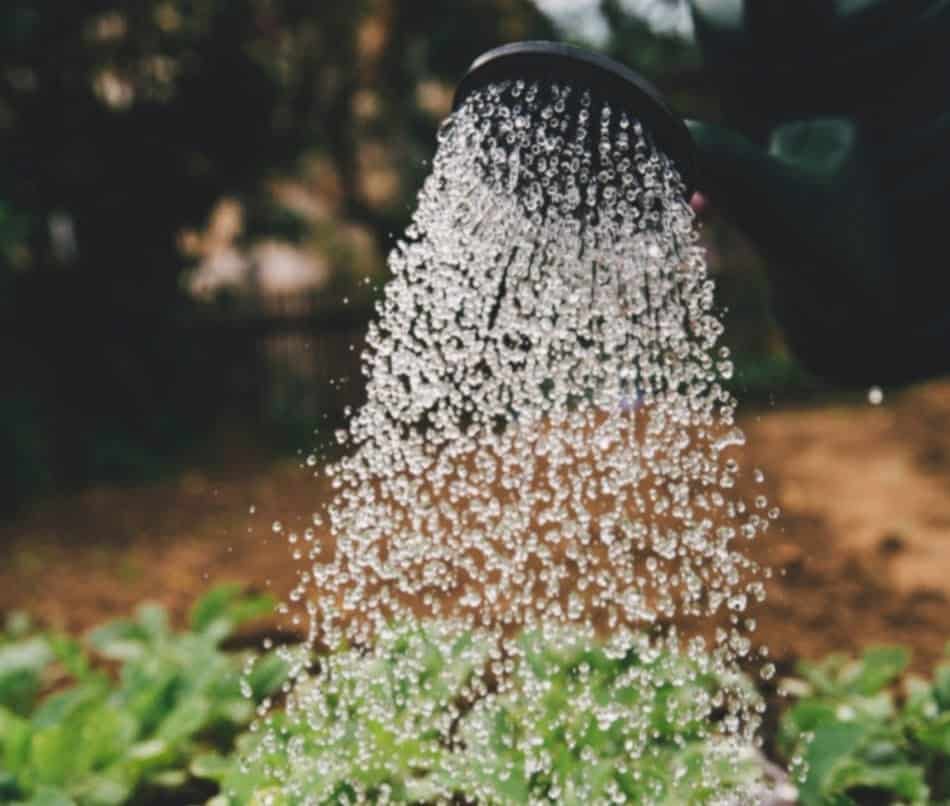 Basically, several factors will determine how often you need to water your snake plant. But before we look at these factors, it is good to mention the general rule of watering a snake plant.
As mentioned earlier, you should only water your snake plant when the potting soil is completely dry. The easiest way to check if the soil is completely dry is by digging your finger into the soil up to two knuckles.
If you don't want your fingers to get dirty, feel free to use a pencil or dipstick. Now, feel the soil carefully and see if it is dry or moist. If the soil feels completely dry, then it is time to water your snake plant.
Typically, a snake plant can go without water for up to one month but don't be tempted to overwater it because the results will be catastrophic.
Here are some of the critical factors that determine how often you should water your snake plant:
1. Temperature
This is one of the most critical factors that determine how often you should water your snake plant. Ideally, your snake plant will be happy in the 55o-85oF temperature range. This is quite a broad spectrum which shows you how strong these plants can be.
Your snake plant will start struggling if you allow the temperature to drop below 50oF.
Generally, your plant will require frequent watering at high temperatures because the leaves will be releasing a lot of moisture, and the soil tends to dry out faster as a result of the increased evaporation rate.
2. Location of your plant
The general location of your plant inside the house will also determine how often you water the plant.
When choosing the perfect spot for your snake plant, think about what sort of lighting it requires to thrive and the general position of the central heating appliances inside your house.
Sometimes, the plant can grow taller than anticipated, forcing you to change its position. Generally, avoid positioning the plant in high-traffic areas because someone can easily knock it down.
Snake plants tolerate different light conditions, but you should avoid placing them anywhere near direct sunlight. Exposing the plant to direct sunlight will increase the risk of its leaves being sun-scorched and complicate watering.
Ideally, you should place your plant on a west or east-facing windowsill. Avoid a south-facing windowsill because that would expose it to direct sunlight.
If the plant is exposed to direct sunlight, there will be an increase in the evaporation rate, which will increase the watering frequency.
Likewise, if you keep your snake plant in a relatively shadier position, evaporation and transpiration will be relatively slower, increasing the time required between watering sessions.
The most important thing you need to do is monitor the moisture levels carefully so you only water at the right time.
3. Seasons
Although a snake plant is primarily an indoor plant, it still responds to weather and seasons. In spring, the plant usually becomes active and begins to experience massive growth. During this time, it requires more frequent watering than the rest of the year.
By summer, it starts to slow down the sudden burst of energy experienced during spring, but it will still require regular watering because the evaporation and transpiration rate is still relatively high.
The growth rate slows down in autumn, then come winter, it stops growing, and watering will be almost unnecessary. Although a lot of people love these plants for their long and sword-like leaves, they occasionally flower.
For them to produce flowers, they require a lot of energy which may force you to increase the watering frequency. But you need to be extremely careful not to overwater your plant.
4. Humidity levels
Humidity and temperature are closely related. If the air surrounding your plant becomes too dry, it will begin to struggle.
Furthermore, a snake plant is a desert plant and is highly susceptible to diseases such as mold if the air is too humid. Therefore, you need to be careful with using air conditioning and central heating devices in your home because they tend to dry the air and lower humidity levels.
However, if your plant is being watered properly, it will be well-equipped to cope with fluctuating humidity levels.
The most important thing you need to know when it comes to humidity is that the more humid the conditions around your snake plant, the less you should be watering it.
5. Type of container
The type of container your plant is planted in can also have a significant bearing on the amount of water it requires.
For instance, a glazed or plastic pot won't allow water to evaporate through the sides. However, a terracotta pot is highly porous, and some of the water is lost through evaporation.
Using highly porous containers is not out of the question because they are the best option for growing indoor plants.
However, it only means that you need to be aware of the potentially increased moisture loss and test your potting mix regularly to see if your plant requires watering.
How to Water a Snake Plant
The best way to water your snake plant is to give it a relatively deep watering by soaking the potting mix. Ensure you use rain or filtered water, and always allow the topsoil to completely dry out before watering again.
Avoid using tap water because it contains chlorine that can damage the plant's leaves. If you only have access to tap water, allow it to stand overnight so that the chlorine and other chemicals disperse.
Don't wet the leaves, and try not to let the water pool at the center of the plant leaves because it can cause severe plant rot.
When planting or repotting your snake plant, ensure that the plant container has plenty of drainage holes at the bottom and use the highly porous potting mix to avoid waterlogging it.
Like other succulents, snake plants store water in their rhizomes, roots, and leaves. It means that these plants can survive even without frequent watering.
So, as long as you give your plant a deep watering, you don't need to be worried about anything for at least two weeks.
You are free to check the potting soil's dryness once or twice per week, but chances are the plant won't require watering for at least two weeks.
Summary
That is it about watering a snake plant, and we believe you are now fully prepared to take care of your plant.
Snake plants are beautiful and low-maintenance. With the right watering schedule, you can be sure that your plant will stay healthy and thrive for many years.
Let us know if you have any questions or suggestions in the comments section below.
Last update on 2023-10-05 / Affiliate links / Images from Amazon Product Advertising API