Aloe Vera is a hardy plant that will not require much of your attention. Sometimes, aloe leaves may start dying which might just be its natural cycle. However, at times dying of leaves can make you lose the whole plant.
There are 10 easy steps that you can use to recover a dying Aloe Vera. But before moving on to save your Aloe plant, examine why the plant is dying. Some of the reasons might be too simple to manage, and not worth killing this "plant of immortality".
1. If Your Aloe Plant Looks Sunburned, Move it To a Shade
Aloe Vera does well in proper sunlight. However, the aloe plant is susceptible to much light hence should not be placed in direct sunlight for long hours. Direct sunlight tends to dry out the plant and turns its leaves from green to yellow, which might be a sign that your plant is dying.
If you realize that your plant is sunburned, you should move it to a shady area and diffuse light. If you have planted your aloe plant indoors near the window, you may consider relocating it to places with less light. With time, your aloe leaves start to turn back to their usual color.
2. Minimize Watering if Your Plant Looks Overwatered.
The Aloe plant is known to flourish even in rough conditions. It can store water within its leaves hence does not require regular watering. Thanks for your care, but overwatering your aloe plant will lead to root rot and browning of the leaves. These are signs of a dying plant.
This occurs mainly for potted aloe plants where the pot does not have enough drainage holes. To avoid the effects, you need to ensure that you place your plant in a pot that can quickly drain the water. Also, only water the plant when it has completely dried up.
Watering may also depend on the climates and the temperatures. During winter temperatures, water your aloe much less frequently because the plant is in a dormant phase. During summer periods, you may need to increase your watering.
3. Replace the Potting Soil if it Lacks Nutrients
Unlike other plants, the aloe plant does not require many nutrients from the soil. However, a complete lack of nutrients in the soil may be a reason why your plant is dying. Unhealthy Aloe Vera will show pale leaves which turn light brown with time. Leaves may tend to dry up and wither even with proper watering.
To help the unhealthy Aloe plant, you may need to replace the potting soil with a better soil type to provide the essential minerals to the plant. Don't forget that even when looking for better soil, drainage of the soil is critical. The natural process allows water to move through the soil to ensure the Aloe Vera plant benefits from all the nutrients.
4. Drainage Holes are Vital for Every Potted Plant
In the intervals of your watering, there should be good drainage for excess water to be removed. A pot that retains water may cause the roots to rot. Watering too often and not allowing the water to drain may make the plant start dying.
To help a dying aloe plant rotting, you should consider using a terracotta pot ideal for the aloe plant. Terracotta pots are porous to ensure the roots are not left to sit on the water and that water can drain. The purpose is to satisfy the requirement for dryer soil conditions, for aloe plant to flourish.
5. Expose your aloe to more sun
Planting Aloe Vera indoors may bring beauty to your house but may affect plant growth when some conditions are not met. Aloe is a plant that thrives better and becomes very healthy under the sun. If your aloe has stayed for quite a long time in a damp spot, think of taking it out to the sun.
Place the aloe plant in a sunny place for 4-6 hours of direct sunlight. Without much sunlight, your succulent plant will begin to stretch and lose its attractiveness. However, as much as it may require light, it may not appreciate sustained direct sunlight. It may topple over as the stems become weak day by day.
6. Cut Off Healthy Remaining Leaves for Propagation.
Sometimes the health condition tends to get worse despite the many practices to care for it. The leaves progressively become discolored and show signs of withering. At this point, practices to save the plant may be rendered futile. For such a matter, the problem might be hidden under the soil. Rot root.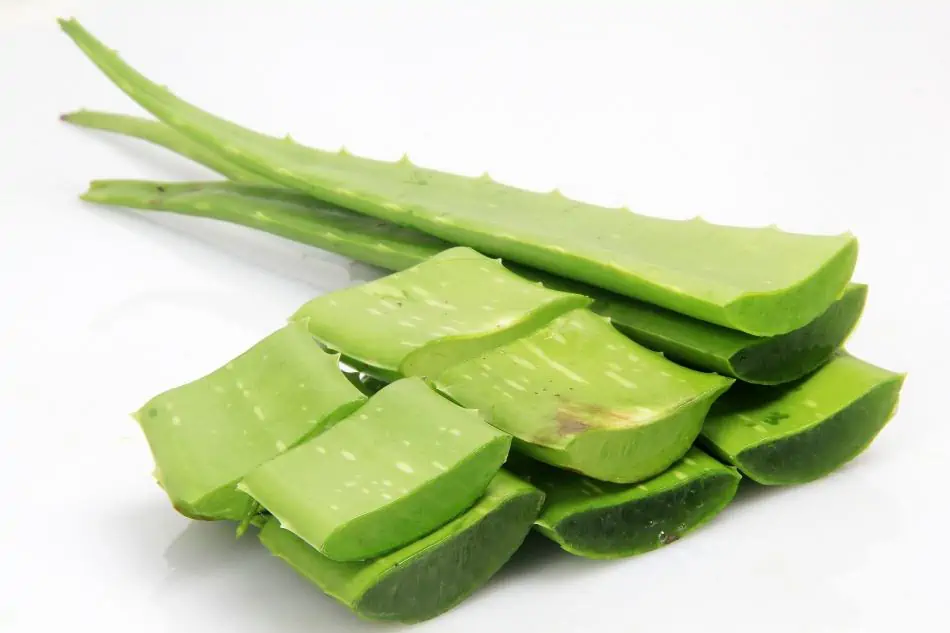 The most effective option is cutting off any healthy remain leaves of the plant for propagation. Aloe Vera can quickly propagate from leaf-cutting, which may be the only way to save it. Cutting some of the healthy leaves may also help to produce different plants at no extra cost.
Some plants overstay for too long in the shades making the leaves too weakened to stand back again. At this point, no amount of sunlight can save them. Propagation is the only effective way to prevent such plants from dying.
7. Examine the Aloe leaves
Aloe is a succulent plant that stores water in its leaves, but if the plant lacks enough water, the leaves begin to droop or are become almost transparent. However, this sign can also indicate root rotting, which is due to overwatering. The most important thing is to examine when you last watered the plant.
If you realize that it has taken many days before watering, you need to water the plant to return it to its standard shape. But if you watered the plant lately, you should eliminate it from the soil and check for root rot. Aloe Vera is a talking plant that will tell you what it needs before it even dies.
8. Tend the Root In Case of Root Rot
If your plant is turning yellow or withering even with all the conditions in place, you should examine the root rot and determine how many are well. Mushy roots are characteristics of root rot and need to be removed. If there are a lot of healthy roots and a small portion of mushy roots, you can save the plant by removing the mushy roots.
To remove the rotten roots, you should use a sharp knife to cut off the dead roots. Ensure that you cut them all to avoid more infection. If the more significant portion of the root is affected, then use the earlier method of removing the leaf for propagation.
9. Choose a Pot, One-Third Larger than the Root System
If you plant a small aloe plant in a large pot with much soil, the excess soil will hold up more water, leading to root rot in the future. The root system of aloe Vera grows horizontally rather than vertically. Choosing a wider pot can be better because a narrow one may tip over as the plant grows.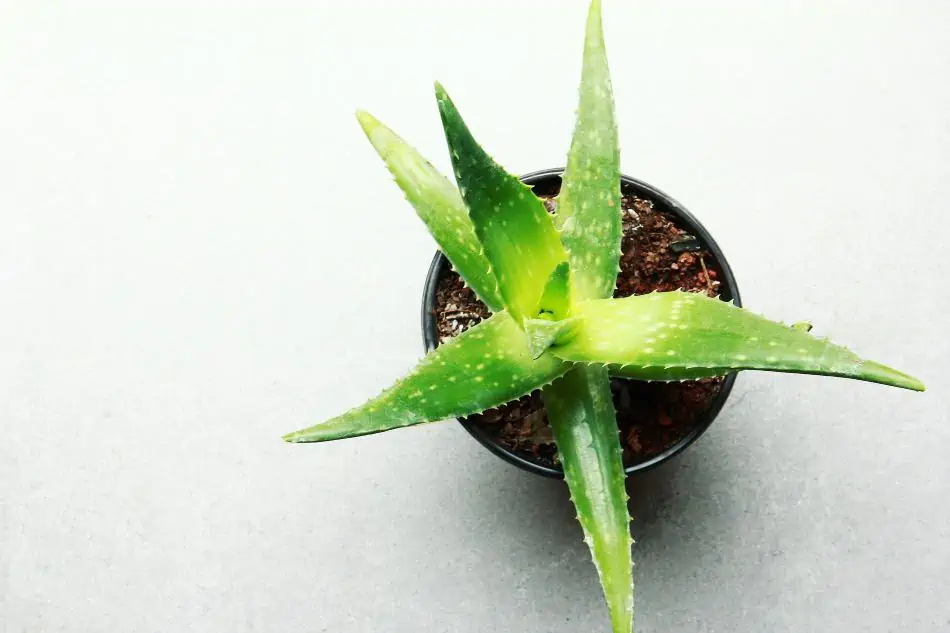 On the other hand, choosing a too-small pot deprives the plant of enough room for the roots to grow. Due to watering, it can easily lead to root rot or a stagnant plant due to lack of growth. When the plant seems to be dying, you can check on the size of the plant and the size of the pot, and always opt to select a pot that is wide rather than a narrow or a deep pot.
10. Remove dead leaves
Dead leaves tend to draw nutrients from other healthy portions of the plant. They also affect by infecting other parts of the plant, and slowly but surely, the plant can die. To prevent the rest of the plant from suffering, you should take a sharp knife and cut the leaf away at the base.
Cutting back of dead leaves encourages more aloe leaves to grow and helps the plant to recover. Don't be too fast in cutting broken leaves, instead, it would help if you let them sit for few days after breaking. These will allow the leaves to develop callus, which will help harden the leaves on the outside.
Bottom Line
You can always ensure that your aloe Vera remains healthy and in good shape with all that understanding. Aloe Vera will only be attractive if it is well taken care of, and if not, you may not even want to keep it in your house. When the color turns and the leaves shrink, aloe plant loses its aesthetic.
Aloe will mostly be restored if the damage is only to a few leaves. Therefore, it is essential to examine your plant immediately after it starts showing some unhealthy characteristics. The Aloe plant keeps on recreating itself in your home, and a single plant can assure you of a never-ending aloe plant in your compound. For this reason, take good care of your Aloe Vera so that it can take care of the beauty of your compound or house and your health.
Last update on 2023-10-05 / Affiliate links / Images from Amazon Product Advertising API