Cacti are a popular houseplant for many people, but they can be difficult to take care of. They require the right amount of water and light to thrive.
Cacti plants are known to die from being overwatered or underwatered; too much sun or not enough sun; pests such as spider mites, mealybugs, and scale insects; root rot caused by poor drainage; improper potting; using the wrong type of potting mix among other reasons.
In this blog post, you will learn about some mistakes that may end up killing your cactus at home! So, let us get started.
Overwatering
One of the worst mistakes you can make when caring for a cactus is overwatering it. The roots will rot and die due to high levels of moisture being trapped in the soil.
In fact, the vast majority of cacti deaths at home occur due to overwatering since most people believe that there is nothing like too much water. However, this isn't the case for cacti plants.
Some of the common signs of overwatering include wilting, drooping leaves and stems, brown or mushy roots.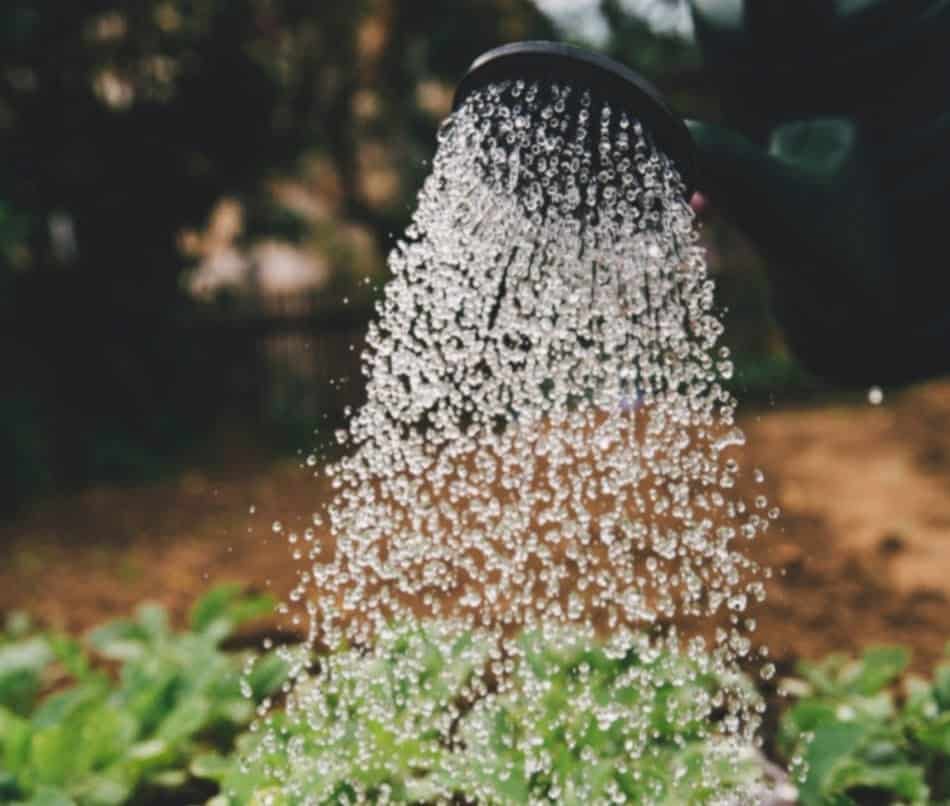 It is always a good thing to check your potting mix before watering. Ensure that it is completely dry before watering. If the soil still feels damp and cool, you should not water your plant.
Instead, leave it for a few more days and check the soil again to see if it has dried up. The most important thing is to ensure that you provide your plant with just the right amount of water it requires to survive.
Underwatering
Another common mistake many people commit is underwatering their cacti plants. This mainly occurs because people don't think that there can be too little water for a cactus.
The reality is that these plants' roots need moisture, and dry soil will cause them to die. Some signs of insufficient watering are wilting, drooping leaves and stems, and brown or mushy roots.
However, it is always advisable to check your potting mix before watering since overwatering can also cause the cactus plant's roots to rot. If you notice that the soil is completely dry, then it is safe to water your plant.
Under-fertilizing
Many people believe that proper feeding does not matter for these desert plants, but it turns out that cacti plants need regular fertilization to thrive! Lack of fertilizer can cause stunted growth, leading to death.
Some common signs of under-fertilizing are a yellow or pale color on the leaves, weak stems, and poor root development. This is because cacti plants require lots of nitrogen to thrive, which can be achieved through fertilizers.
It is advisable to fertilize the cactus plant in late winter or early spring as a precautionary measure before planting it outdoors to ensure it has sufficient nutrients for growth.
Indoor cacti plants should be fed once a year in late winter. Outdoor cacti plants should be fertilized with organic fertilizer or compost once every three months to ensure they are getting the nutrients they need for healthy growth.
Using the Wrong Type of Soil
Cacti plants usually require a specific type of potting mix to thrive. They need soil that drains easily and does not retain too much moisture.
If the wrong type of potting mix is used, the roots will become waterlogged, leading to rot and death.
It is advisable to make sure you use a well-draining potting mix for your plant's sake! These plants also require plenty of drainage space to grow properly.
Insufficient Light
Cacti plants need plenty of sunlight to grow properly. Ensure the type of light you expose your succulents to is high intensity and indirect natural or artificial lighting.
Many people have found out too late that their cactus has died because it was not getting adequate light.
The leaves will first turn brown and then start to droop or wither before dropping off entirely. The stems may also shrivel up, become brittle, and split open.
The cactus plant must be given sufficient sunlight (direct for some species), so it can grow properly!
If you are unsure about the type of light your cactus plant needs, it is advisable to check with a professional.
During spring, ensure you take your indoor cacti outside in the morning and bring them back indoors before sunset.
In summer, place your cacti out of direct sunlight for the most part but allow it to be sunlit indirectly or for a few hours every day not to hurt its delicate leaves.
You should also position your indoor cacti near a window with lots of natural light.
Pests and Diseases
Many pests such as mealybugs and spider mites can cause a cactus to die.
Cacti plants are also prone to various fungi, which will cause the plant's roots to decay quickly.
It is advisable you check your cactus regularly for signs of pests or diseases to nip them early so as not to cause irreparable damage.
The most common signs of pests and diseases are the presence of tiny insects on the plant's spines or flowers, a sudden change in its coloration-usually from green to brown, yellowing foliage, and wilted branches.
If you notice any changes with your cactus, you should consult a professional to diagnose the problem and get rid of it quickly!
Using Inappropriate Pots
Cacti plants require pots that have good drainage and are porous. This is to ensure proper drainage and aeration, which leads to healthy roots and a strong plant.
Providing the wrong type of pot for your cacti could lead to stagnant water at the base of the plant's stem or root rot–both conditions can kill your cactus pretty quickly!
You should also be wary of the container depth. If it is too deep for your plant, the plant will not receive sufficient amounts of light and water, which can eventually lead to its death!
Consider using a shallow pot or tray with some amendments like gravel to ensure good soil drainage.
It is important to provide the right type of pot and soil for your cacti plants to ensure their survival!
Failure to Repot
Some cacti plants grow much more quickly than expected, and they need to be repotted to accommodate their increasing size.
Failure to do this could make the plant's roots stunted and die because of lack of space–which is why you must regularly check your cacti pots for signs of overcrowding.
Cacti plants should be repotted every two to three years, or when you feel that they have reached the maximum capacity of their pot!
The plant should be watered well after repotting to ensure it has enough water in its roots and new soil!
Crowding Them in One Spot
We understand that you may be tempted to keep all of your cactus plants in one place. However, this will only lead to overcrowding and the lack of adequate space for each plant!
You must give enough room between each pot so as not to crowd them, which can cause stunted growth and death due to lack of proper air circulation and water loss.
Furthermore, crowding of cacti plants in one place can cause pest infestation. Ensure that the plants are not touching each other to avoid any possible insect infestation or plant diseases.
It is advisable to space your cactus pots about a foot apart from one another, depending on their size and type of potting mix used for planting.
Failure to Prune
One thing you need to do regularly with your cacti plants is pruning them. Pruning entails removing dead leaves/spines from the bottom of the plant.
You may also want to remove any spines or prickles that are too close to your cactus' pot, stem, and leaves. Failure to do this can cause rotting at the base of a dead leaf, leading them to die quickly! The removal of excess parts helps restore air circulation for your plant.
Cactus plants need to be pruned every few months or as needed–usually, when you see that the cactus is starting to look a little too bushy and unkempt!
It should also be noted that your cacti may require more than one type of trimming, depending on their size and shape.
Mixing Cactus and Other Plants
There is no doubt that mixing your cacti plants with other plants is just gorgeous. Unfortunately, you can only do this temporarily because different plants have different needs.
For example, cacti plants need lots of sunlight while other plants may not–which could cause the former to droop or wither. On the contrary, your cacti plants don't require frequent watering, while other plants can't thrive without frequent watering.
The difference in needs makes it almost impossible to grow cacti plants in the same place as other plant species and keep them happy and healthy.
Move your cactus plant away from other plants when it starts wilting or showing other signs of unhealthy growth. That way, both your cacti and the other plants will be happy
Too Much Light
Cacti plants are generally adapted to direct sunlight and need a moderate amount to stay healthy. However, too much sun can damage the plant's epidermis or make it lose its color.
Generally, you should not expose your cactus to direct sunlight for more than six hours a day. Consider protecting it from extreme heat during hot summer days!
One of the common signs of too much light is burning spots or a yellowish hue on the leaves. The appearance of such spots is a clear sign of sunburn.
To remedy the situation, you first need to move your cactus plant away from direct sunlight.
On the other hand, a lack of sunlight can cause your cacti plants to become leggy and spindly. If you notice that your cacti appear weak, then it might not be getting enough light.
In such a case, consider moving the pot closer to a sunny window or outdoors to get adequate sunlight.
However, monitor how much light your plant receives to prevent sunburn. It's important to find the right balance for your cactus' light needs.
Incorrect Temperature and Humidity
Closely related to the aspect of light, incorrect temperature, and humidity levels can cause your cacti plants to die or become unhealthy.
Ideally, cacti plants thrive best in temperatures between 60°F (15°C) and 80°F (27°C).
Colder temperatures will make the plant weak and vulnerable to diseases. On the contrary, higher temperatures can cause sunburns or dehydration.
The humidity levels of your cactus' environment also need to be monitored. Cacti plants are quite resistant to dry air but require slightly higher humidity than usually found in the average home.
If you notice that the plant is wilting too often, then it might not be getting enough humidity.
Consider misting the leaves with water or putting a humidifier close to the cactus plant to give it the moisture and hydration it needs.
Conclusion
The cactus is a tough plant, but it can still die if you don't take proper care of it at home.
If you overwater, underwater, use the wrong type of soil or pot size, crowd them in one spot, and don't give it enough light, it will die.
Last update on 2023-07-26 / Affiliate links / Images from Amazon Product Advertising API