Succulents are adapted to arid climates and require little water. Somehow you find you've overwatered yours, now what?!
Succulents do not require very much water to survive. But when a succulent is overwatered, it can still be saved. There are several advised methods for drying out an overwatered plant.
Continuing, we'll cover some tips for drying out that soggy succulent. We will also go over some indicators for identifying an overwatered plant and advice for preventing overwatering.
How Do You Treat an Overwatered Succulent?
When your succulent is showing signs that it has had too much water, there are commonly used techniques for drying it out and preventing further damage or death to the plant.
Change the Soil
This is pretty straightforward. Instead of waiting for the soil to dry and the plant sitting in it, soaking up more water. Just remove the plant and replace its soil with some fresh, dry soil. If you are going to pull the plant out of its pot anyway, it might be a good idea to try the following technique listed.
Remove succulent from its soil and lay it out to dry
If you have removed your plant from its pot, it may not be a bad idea to leave it out for a short while. Don't worry; it can survive several days out of a pot. The roots will dry a bit, and this will also allow the succulent to process some of the excess water it is holding. After you carefully dig them up, brush them off a bit and lay your plants out. Do not put them in direct sunlight. Once the excess water has dried up, you can repot them.
Keep out of direct sunlight.
Too much direct sunlight will put stress on the plant. Although it may seem counterintuitive, putting the succulent in the sunniest part of your house won't help the plant dry out in a good way. In addition to the plant having excess water to deal with, it will have to deal with processing intense sunlight. However, Plenty of indirect daylight is always good.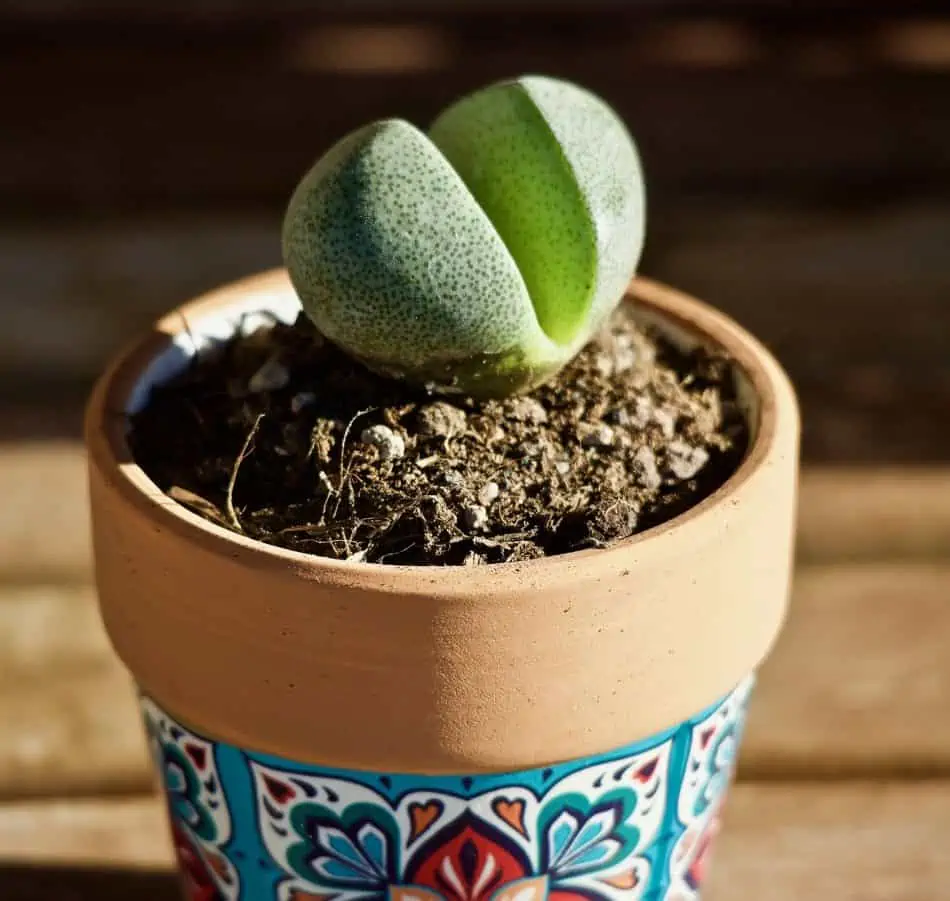 Signs You Have Overwatered Your Succulent
Because these plants thrive in dry conditions, as you would find in a desert, they have a very distinct look. This can make it easier to identify overwatering; in fact, the first two of these signs can be as easy as asking, "does this look like something that grows or belongs in a desert?"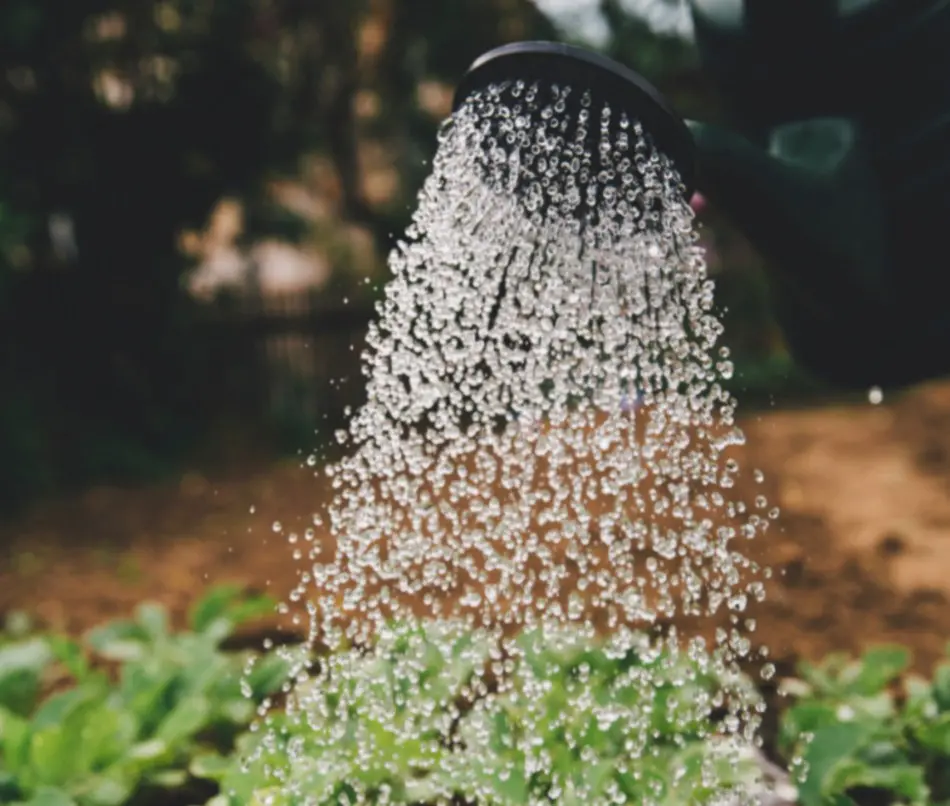 Soil is Too Wet
The first thing to look at is your soil. Your solid should be very dry. If you probe the soil with a chopstick or finger and it is coming back wet or muddy, that is not ideal. Mud is not a common thing to find in the desert, and your succulent did not evolve to thrive in the mud. 
Leaves Appear to be Bloated With Water
As with other desert dwelling organisms, succulents are great at storing water to survive long periods without hydration. They are so efficient at storing water that they will soak up and hold onto too much. This will be indicated by 2 signs in their leaves:
The plant's leaves will begin to change color. Sometimes it will be an unnatural color change. Sometimes it will look as if their natural color was being diluted by excess water. Think of a green water balloon that becomes less green as it is filled and expands.
The plant's leaves will feel softer than usual and somewhat spongy.
These signs can show from a mistake as innocent as the plant being left out in the rain. Consistent overwatering or a long period without correcting the issue can lead to a more severe problem.
The Succulent is Rotting
Rotting is another, probably the most severe, indicator of overwatering the succulent. This will happen from repeated overwatering or excess water sitting in the pot for too long. Rotting will be evident if it is above the soil. In the same way, an apple gets discolored, shriveled and maybe even somewhat gooey. Rotting will also cause the plant's leaves to fall out at some point. It will kill your plant if left untreated.
How to Prevent Overwatering a Succulent
We'll start with the type of pot you use since that is the foundation of your succulent's growth. Only use pots with drain holes and soil that drains easily. By preventing water from pooling at the bottom of the pot we already eliminate a large risk of overwatering and especially root rot.
As for soil, these plants excel in sandier mediums, potting soil can be mixed with pumice or perlite, or you can buy special premixed cactus soils, but your standard run-of-the-mill dirt won't do, unless maybe you live in the desert.
Re-evaluate your watering schedule and be more methodical with your watering. Don't "guesstimate" or eyeball it, especially don't put it in the sink with the faucet on and get distracted. It is much easier and more practical to know, for example, that "this plant requires X amount of water every X number of weeks during X season." Also, remember, this plant thrives in the desert. If the soil is even a little bit damp, the succulent doesn't need any more water.
Signs of Rotting in Succulents
As mentioned previously, overwatering can lead to a succulent rotting. There are multiple parts of your succulent that can rot. Each part of the plant will show different signs of rot. Typically the rotting works its way up the plant, starting from the roots.
The roots of the plant are generally where rotting will start. If you discover rotting early enough, you will find it here and it will be indicated by the roots being abnormally black and unhealthy looking.
If the rotting progresses it will begin to move up the stem from the roots. The stem of the succulent will start to become discolored and the plant will begin to look saggy or "melting."
As the rotting moves up the stem, it will also begin to diverge into the leaves. Again, this will show through dark discoloration and the leaves will begin to look like they're losing their constitution or turning into a soft mass.
Can You Save a Rotting Succulent?
Rotting in your succulent makes it harder to salvage than an overwatered succulent. That's why it is important to catch an overwatering early. However, if your plant is showing signs of rot, it can still be saved. Depending on which part of the plant is rotting, there are several methods for rescue.
How to Treat Root Rot
In the early stages of root rot you may be able to dry the roots out just the same as if you had overwatered. Remove the plant from the soil and lay it out to dry for a couple of days. It may also be possible to prune rotten parts from the roots to prevent spread.
How to Treat Rotting Stem and Leaves
If the stem is rotting, the situation begins to get a little dire. The plant's best chance of recovery is for you to clip it from the rot down. That clipping will include any or all parts of the:
Find the part that is not yet affected by rotting and take that off of the rest of the succulent. After this, the process basically turns into cloning a new plant.
Saving your Succulent
Succulents are great for beginning gardeners or just as casual house plants. They are very hardy and are well adapted to harsh conditions. If you find that yours has been overwatered, just remember it isn't necessarily the end of the plant. The succulent can recover as long as you take some simple steps to help dry it out and prevent overwatering in the future.
Last update on 2023-07-26 / Affiliate links / Images from Amazon Product Advertising API