Cactus owners are a devoted bunch. Their plants may not be as cute as kittens or puppies, but they know that their prickly green friends need just the right care to grow and thrive. Unfortunately, some of them make costly mistakes when it comes to caring for cacti. It's important to learn from their mistakes, so you don't end up killing your plant!
So, what are some of the things you need to know before purchasing a cactus? Well, you need to know that most of them are sold as seedlings, they need special care to survive at home, most of them are prone to bacterial infection, different species have different needs, and they can be grown in many different ways.
In this post, we discuss some of the critical things you need to know before buying a cactus.
1. Mostly Sold as Seedlings
In garden centers and nurseries, they are usually found in small pots or plastic tubs containing a soil substrate that has been specifically designed to meet their needs.
This substrate contains a base of fine-grained materials, such as pumice stone, that retain water for prolonged periods.
The soil substrate also needs to be light enough to enable it to hold on to the water and allow air pockets between each grain in which roots can develop.
2. Their Spines Aren't Too Dangerous As Most People Believe
Although their spines make them look as if they're covered in thorns or needles, not all cacti are uncomfortable to touch.
In fact, this characteristic depends more on the type of spines than it does on whether or not the cactus is thorny.
Cacti generally have two types of spines: short and thick, known as glochids, usually arranged in clusters on the lower third of their stems, and longer and thinner spines, which are called sharp or hard spines.
The shorter, thicker ones are usually brown or grey and soft. On the other hand, sharp spines tend to be white or light and can be up to 8cm long.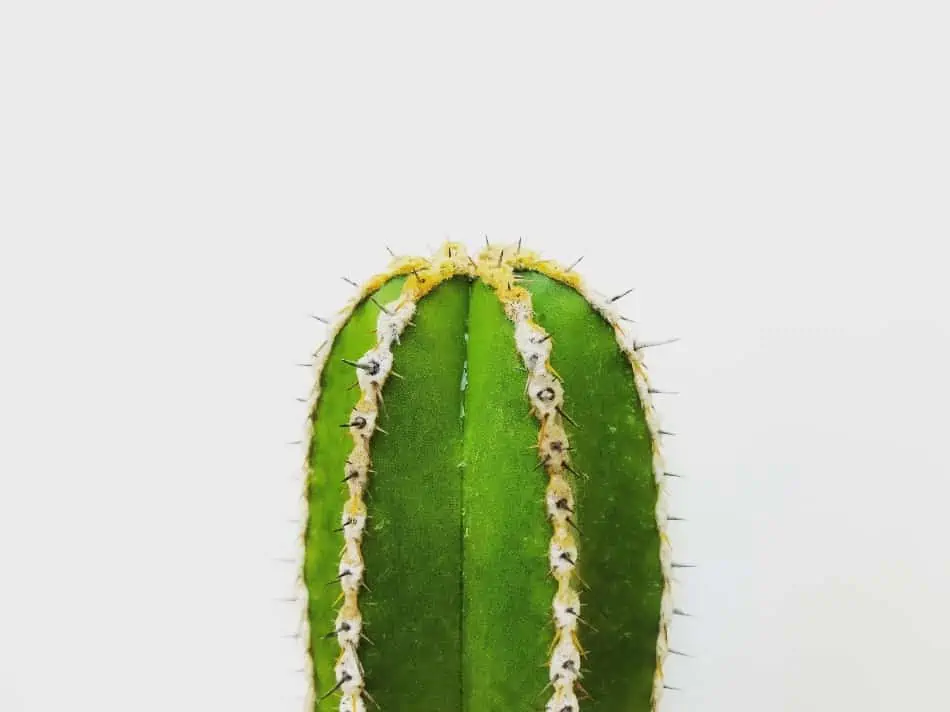 The majority of cacti have both types of spines. The degree of discomfort they cause varies depending on several factors but is generally correlated with the size and position of each spine.
The spines on the bottom third of the plant are usually longer and more numerous, making it harder to touch them without getting hurt.
Cacti with long, sharp spines tend to be considered among the most dangerous, but there are a few species that have very thick glochids that they only use as a defense against herbivores.
3. Need Special Care to Survive at Home
The most common care mistake that gardeners make is overwatering, which can cause the plant to rot. Too much water in winter leads to the plant's roots becoming damaged and its leaves drooping or shedding completely, while excess humidity causes their stem tissues to turn brown.
Another mistake that people make is moving them from a brighter environment to a darker one, from a cooler area to a warmer environment or from outdoors to indoors. These sudden changes can cause the plant's roots to dry out and its skin to deteriorate.
Cacti also need fertilization to produce new stem tissue, but most people do not realize that this should be done every two weeks rather than once a month.
Cacti are not too difficult to grow, and they can be very rewarding, especially because they can flower without being treated with hormones or other growth stimulants.
However, you can easily become overwhelmed by how large these plants can grow if given good care. Cacti will grow from seeds and cuttings.
4. Different Cacti Species Have Different Needs
The most important characteristic to take into account is the origin of each species, as there are cacti that live in tropical forests or mountainous areas, some of which need temperatures below 10°C while others can survive daytime temperatures over 30°C, and some can live in completely dry environments.
Some cacti have very adaptable natures and can survive for long periods without water, but they are still plants and need water to thrive.
Allowing them to go without water will just make it more difficult for the plant's dormant tissues to survive.
5. Cacti Plants Are Prone to Bacteria Infection
The part of a cactus that is most easily infected by bacteria or other microorganisms is its stem, and this also tends to be the part where infections develop.
If left untreated, the infection can quickly spread from the roots to the leaves and stems of these plants via their vascular system.
This can happen for several reasons: keeping them in a damp environment, over-fertilizing them, or simply because the skin has been injured.
The majority of infections are caused by fungi and tend to be treatable with fungicides. However, some bacteria such as pseudomonas can lead to more serious diseases in which the plant's fabric is destroyed.
Cacti are highly resistant plants that can survive for many years, but they are not immortal organisms.
As with all living things, keeping them in good health means recognizing when something is wrong and knowing what to do about it.
6. Some Cacti Species Do Better Indoors
Some cactus species are more suited to living indoors than others.
Those that come from cold regions should not be left outside because they will need a heated environment to survive the winter months, especially if they are exposed to lower temperatures or raindrops.
To grow a cactus plant indoors, you will need to find a suitable place for it. These plants like bright sunlight, but they need to be protected from direct sunlight, wind and the morning dew.
They are also sensitive to changes in temperature or humidity levels which is why most of them grow best when kept near an air conditioning vent, next to a stove or near a balcony railing that faces the sun.
7. Cacti Live For a Long Time
Some cacti can live for more than a hundred years. Many of them usually slide into hibernation mode when they are not receiving enough light or water, which helps them survive drought conditions and extremely hot weather.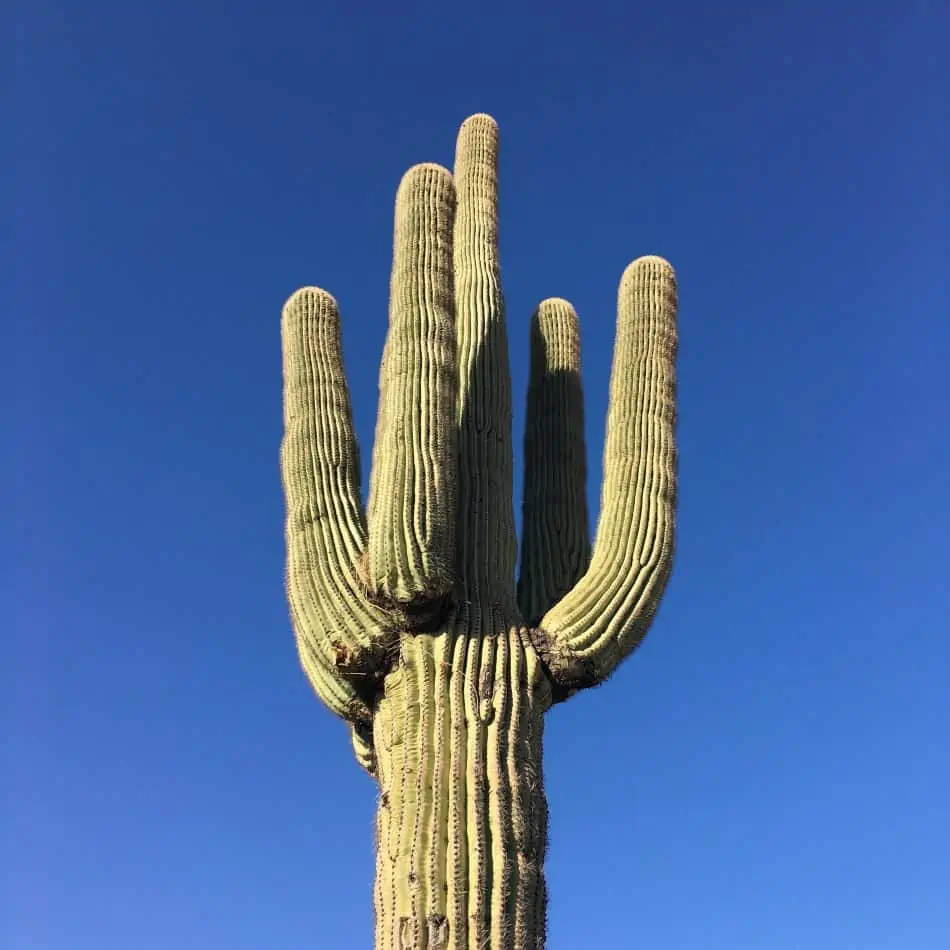 On average, a cactus plant will live for 80 years. The Saguaro cactus is one of the most well-known cacti, and it lives for around 200 years.
However, domesticated cacti plants tend to be short-lived than those in the wild because most gardeners fail to provide their plants with optimum growing conditions.
8. Cacti Should Always Be Planted In a Good Quality Soil
Cacti need good quality soils to survive and thrive, but the type of soil they will grow best in depends on the species.
The soil used to grow cacti should be light and porous, with a PH level of between 5.5 and 6.5. If the soil you choose has a very high clay content or is too heavy, it will not allow water to filter down to the plant's roots, and it could also disrupt your cactus' internal PH levels.
Cacti will need holes in their plant pots to allow excess water or air to exit. This means that you should avoid using peat-based composts because the plants won't be able to breathe properly, increasing the risk of fungal growth.
9. Cacti Can Be Grown In Many Different Ways
There are three main ways to grow cacti and other succulent plants: in pots, as bonsai or simply planted directly into the ground.
Each method has its own advantages and disadvantages, but they all have one thing in common: the soil used must be porous with good drainage qualities.
Growing cacti outdoors gives them the space they need to develop and spread out their branches.
However, this means that they are exposed to all kinds of weather, which can put pressure on them. This method also requires patience and hard work because your plant needs to be properly maintained.
If you choose to grow your cactus in a pot, make sure the pot's volume is commensurate with the size of the plant. Just like people, cacti require plenty of rest, so make sure you water them well and don't keep them in their pots for too many years.
Bonsai cacti are pruned to look like trees, which requires detailed knowledge about how much sun they need and how much water they should receive.
10. They Are Many Different Species of Cacti
Cacti plants belong to the Cactus family, and there are over 2,400 different species. They differ in size, shape and color. There are also some amazing hybrids created by crossing two or more different species together.
These plants are native to warm regions of North America, Mexico, South America and Africa.
There is an amazing array of cacti species, and these fun plants are easy to grow and a great option for anyone who wants to get into the gardening game!
FAQs About Cacti
Besides the ten facts mentioned above, we have also answered some of the frequently asked questions about cacti plants:
Do I Need to Water Cacti?
We are all aware that most cacti species are adapted to growing in dry areas. These plants are known for their extraordinary water storage capabilities. In fact, a cactus plant can survive for several months without water.
However, cacti need regular watering to thrive, especially during the growing season. Consider watering your cactus once or twice a week, depending on the species you have and your area's climate.
Just be careful not to overwater or underwater it. Overwatering can cause root rot while underwatering can lead to wilting and eventual death of the plant.
Should I Fertilize My Cactus?
Cacti don't need a lot of fertilizer to stay healthy because they are adapted to growing in nutrient-poor soils. For this reason, you should only fertilize your cactus when necessary.
Organic fertilizer can be applied once or twice a year during the growing season, but make sure you dilute it to half its strength before using it.
Alternatively, use slow-release fertilizer tablets explicitly designed for cacti plants.
What Temperature Do Cacti Need?
Most cactus plants will grow best in temperatures between 65°F and 80°F (18°C-27°C). If possible, try to avoid sudden temperature changes since they can cause stress to the plant.
Also, remember that cacti need protection from frost if you live in an area with cold winters. If the temperature drops below 50°F (10°C), move your cactus indoors to provide it with enough warmth and protection.
Is Cactus a Type of Succulent?
This is perhaps the most common question among people interested in cacti plants.
The answer is yes, cactus is a type of succulent plant. All succulents are adapted to surviving in dry conditions, which makes them the perfect choice for people living in arid and semi-arid climates.
In addition to cacti, there are many other types of succulents that you can grow, such as aloe vera, jade plants, and echeverias.
Is Cactus Edible?
You may think this is a strange question, but it is not. There are a few varieties of cacti fruits and pads that are consumed as food.
Prickly pear, for instance, is one of the most popular edible cacti, and it's used to make salads, jams, jellies, and even tequila!
Don't try to eat any cactus plant without knowing it is safe and edible. If in doubt, consult an expert before consuming any type of cactus fruit.
Summary
Cacti are one of the most fascinating plants on earth.
They can live for more than a hundred years and go into hibernation mode when they are not receiving enough light or water, which helps them survive drought conditions and extremely hot weather.
Last update on 2023-07-26 / Affiliate links / Images from Amazon Product Advertising API