Have you ever wondered how long cacti plants live? If so, you are not alone. Most gardeners who grow these plants in their homes never see them die as long they are treated well. Most cacti plants are low maintenance plants thanks to their unique survival abilities. If you want to know how long these succulents live, you are in the right place. We will discuss that in detail below.
So, how long does a cactus live? Generally, the lifespan of a cactus plant ranges from 10 years to 200 years depending on the species of the cacti. Outdoor plants tend to live longer than their indoor counterparts because outdoor conditions tend to be perfect. However, with good care, indoor plants can still live for many decades.
Keep in mind that there are over 2,000 cacti species, and each one of them has its own lifespan. Read on to find out everything you need to know about cacti plants and how long they live.
Which Is the Longest Living Cactus Species?
It is believed that the longest living cactus species is the Saguaro which belongs to the genus Carnegiea and species gigantea. The saguaro cactus is native to both Mexico and Arizona and can survive for between 150 and 200 years in the wild.
In fact, it is believed that the oldest Saguaro found in Arizona was up to 300 years old, but died in the mid-1990s. The plant lived in the Saguaro National Park and succumbed to bacterial infection. Typically, older cacti plants are more vulnerable to diseases and infections than younger plants.
A fully grown Saguaro cactus can reach a height of 50 feet, and that is what makes it unique. Also, Saguaro plants are unable to live independently in their early years. So, an adult Saguaro nurses and protects a baby Saguaro by giving it essential nutrients.
In some cases, the older plant may die in the process, leaving the young Saguaro plant behind. It is also interesting to note that during the first ten years of this plant's life cycle, it may not grow beyond two inches tall.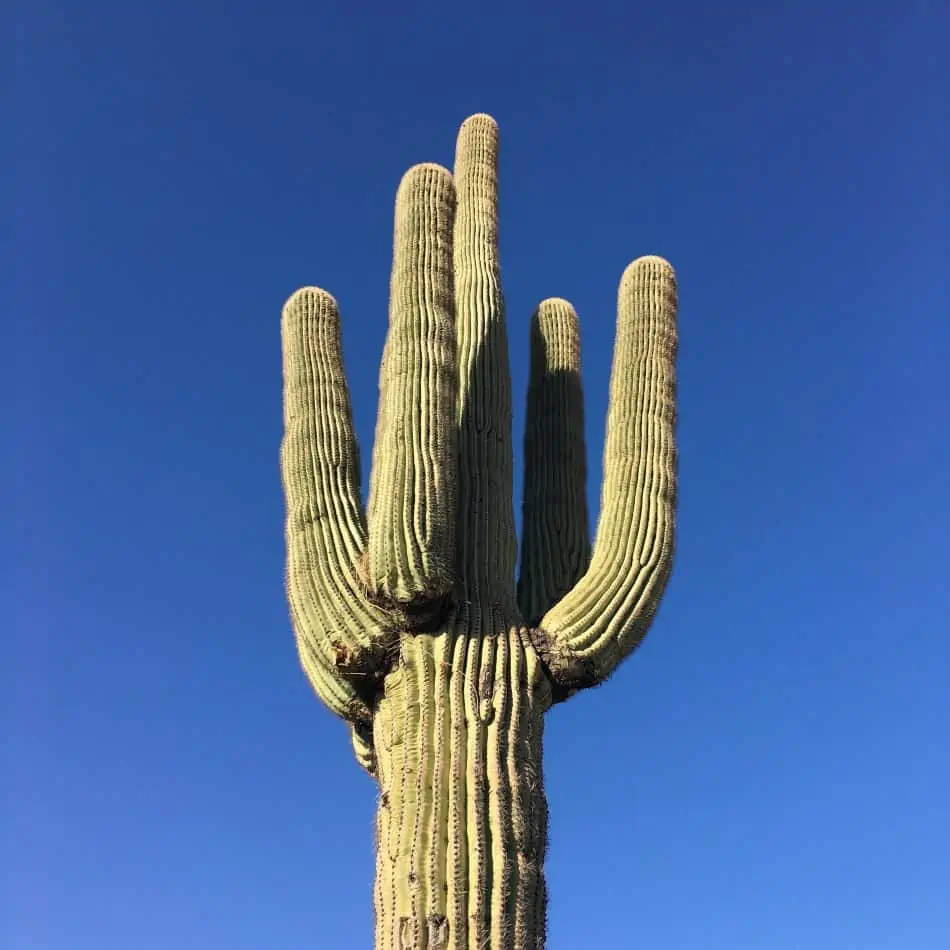 Why Do Cacti Live for So Long?
A wide range of factors helps a cactus survive for such a long time. For starters, it is good to mention that cacti plants are naturally desert plants. In this ecosystem, there are a few animals that feed on these plants.
Generally, in the inhospitable desert environment, life is tough. Therefore, cacti plants have to find a way of adapting to the surroundings and living comfortably. They need to do everything possible to survive and reproduce.
Since conditions conducive to flowering and reproduction don't come along too often, cacti plants have developed slow metabolism and longer lifespans to ensure they get an opportunity to reproduce before they die.
How Long Do Indoor Cacti Plants Live?
Once they are out of their natural habitat, cacti plants are vulnerable to a wide range of issues that may endanger their lives. Therefore, it is upon you to take care of your plant and help it survive. Fortunately, it doesn't require a lot of effort to keep your plant in great shape.
Make sure you water your plant properly and provide it with sufficient exposure to light so that it can survive for many years.
Most importantly, you need to ensure your plant is not overwatered and your potting mix is well-draining. Also, before you bring your cactus indoors, be sure to read everything about it and understand its species.
You will be in a better position to take care of your plant if you know the specific species you own since there are significant variations in light and water requirements between different species.
If you cannot identify the species of your plant on your own, be sure to seek expert help.
How Long Do Outdoor Cacti Plants Live?
Outdoor cacti plants typically live longer than indoor plants. This is because they receive the perfect amount of sunlight and get enough water to survive in a desert-like environment.
Furthermore, outdoor cacti are naturally protected from different pests and diseases or fungal infections that may affect the plant indoors.
Depending on the species, outdoor cacti can live up to 50 years or more. And with proper care and maintenance, you can expect your outdoor cactus to provide you with many years of joy.
Just make sure you don't over-water your cactus and check for potential signs of disease or pests. Also, keep the surrounding area clean, so your plant can get enough light and air circulation.
Do Cacti Plants Experience Problems While Aging?
Although these succulents live for a relatively long time, they will typically start showing their age with time. The damages and blemishes they pick up over time begin to be prominent triggering degradation in the plant's cosmetic appearance.
Things such as exposure to excessive and direct sunlight will start causing severe sunburns that may lead to permanent blemishes on the surface of your plant.
Just like animals, older cacti plants may require a lot of attention and care to remain alive. Sometimes, part of the cactus will break off under its own weight, and there is nothing you can do about it.
The fallen stems may sometimes root and start growing into a new plant, but that is not a guarantee. All you have to do once you start seeing signs of aging in your plant is to treat it with a lot of care. Try to provide it with perfect conditions and minimize disturbance.
The Resilience of a Cactus Plant
Water and sunlight are necessities for all plants. Lack of water and exposure to sunlight can ruin your plants appearance and affect its growth. This might eventually kill it. Few plants can withstand prolonged absence of water and sunlight.
In this section, we discuss how the cactus is adapted to living in harsh conditions and the plant's water and sunlight requirements:
How are cacti plants adapted for survival?
Although living for such a long time is impressive, doing so in an arid environment is even more incredible. Living in such an inhospitable environment without a steady supply of water can be tough. This explains why cacti plants have developed several adaptations to help them survive.
These plants grow shallow roots that spread far away from the plant so that they can absorb as much water as possible whenever it rains. Growing a dense network of shallow roots means absorbing more water when there is rainfall which is essential to their survival.
During the short rain season, cacti plants develop temporary root hairs on the fibrous roots to help maximize water absorption. After the rain season, the root hairs dry off and break off from the primary roots because they are no longer needed.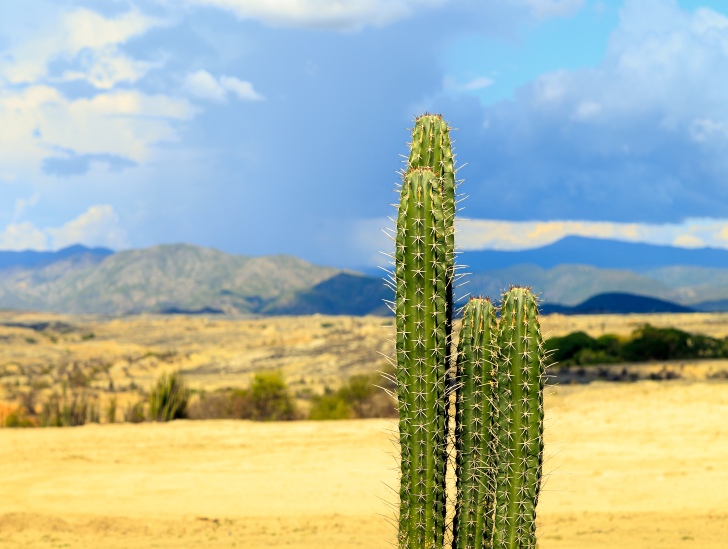 Cacti plants don't have leaves and true branches. Leaves and branches usually facilitate huge water loss through evaporation and transpiration. Instead of leaves, these plants have spines that serve two purposes.
First, they minimize water loss through transpiration since they are made of tough fiber. Second, they protect the plant against predators in the desert.
Unlike other plants, cacti experience reversed opening and closing of stomata. While other plants open their stomata during the day and close them during the night, the reverse is true for these plants. The reversed opening and closing of stomata help to minimize water loss through transpiration.
The main stem of the plant is thick, fleshy, and has a waxy waterproof coating. This modification allows a cactus plant to store large volumes of water without running the risk of water loss.
These succulents also have a unique ability to reduce or expand the size of their stem as the volume of water stored in the stem fluctuates.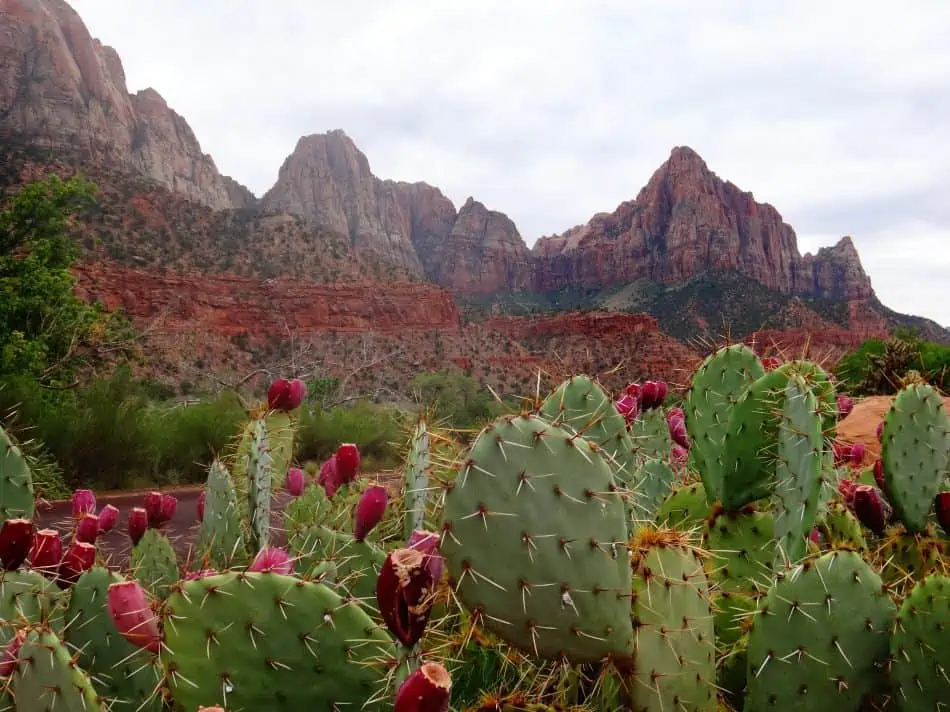 How long can a cactus live without water?
Being a hardy plant, a cactus can live without water for a considerable amount of time. However, the actual amount of time tends to vary significantly from one species to another.
While some cacti species won't survive for more than two weeks without water, others can go for up to two years.
Typically, outdoor species are more resistant to water shortage than indoor species. For most indoor species, you need to keep a close eye on the plant throughout the year.
Watering your plant at least once a week is a good frequency. However, you should always let the soil dry out completely before you water again.
How long can a cactus live without sunlight?
Just like other green plants, cacti need sunlight for photosynthesis. Failure to expose your plant to sunlight for recommended amounts of times can be catastrophic.
Luckily, these plants are resilient and can tolerate shade for relatively longer periods compared to other plants. Light requirements of cacti plants also tend to vary greatly depending on the plant species.
Most cacti species will become weak and malnourished in the absence of sufficient light for prolonged periods.
Although cacti species that are highly shade-tolerant won't die even in the absence of light, they won't be healthy either. They won't flourish and may fail to flower altogether.
Cacti species that do well in colder regions can survive for up to four months without sunlight, but those that do well in arid areas may not survive for that long.

It is recommended, therefore, to keep an eye on your cactus plant and ensure it receives the required amount of sunlight throughout the year.
How Long Can a Cactus Plant Live Without Fertilizer?
Although most cacti species are naturally adapted to survive in nutrient-poor environments, they will still need some form of nutrition.
Too much fertilizer can damage your plant as it is highly susceptible to salt build-up because of its water-storing tissues.
Most species can survive without fertilizer for up to a year, but you should always keep an eye on your plant's health.
It is important to note that cacti plants are slow-growing species and usually require very little fertilizer. If you decide to use it, do so sparingly.
It is also important to feed only during the active growing season when the plant requires more nutrients for growth. This will vary depending on the species of your cactus plant.
How Can I Increase the Lifespan of My Cactus Plant?
The lifespan of a cactus plant is mainly determined by its species and growing conditions. But, you can increase the life expectancy of your cacti plant by providing them with ideal temperature, humidity, and soil moisture levels.
Be sure to provide adequate light to the plant since most species of cacti require at least six hours of full sun per day. Also, add some compost and fertilizer to the soil once or twice a year, as it will help your cactus to thrive.
Finally, water your cactus regularly during the growing season. Allow the soil to dry out between watering sessions, and do not overwater, as too much water can cause root rot.
Summary
There are over 1,500 cacti species that come in different sizes, shapes, and colors. The average lifespan of these plants varies greatly from one species to the other. Species such as the Saguaro can live for up to 200 years while jungle cacti species such as Christmas cactus have an average lifespan of between 20 to 30 years.
Outdoor plants generally live longer than indoor plants. The level of care you provide to your cactus plant will have a significant impact on its lifespan.
We hope you have learned something new that will help you become a good gardener. Feel free to share this information with your friends by clicking on the social media buttons below.
Last update on 2023-07-26 / Affiliate links / Images from Amazon Product Advertising API