Spring and summer are the time of year when the green thumb in all of us tends to awaken, and we spend a great deal of time choosing the flowers that will accent our properties and the insides of our homes. Succulents are often chosen to grow indoors with limited sunlight, so most people assume that they can grow in the shade when planted outside. But can they really survive in the shade?
Only certain succulent varieties can grow in the shade successfully, such as aloe vera and jade plants. Although most succulents can tolerate low light conditions, they still require light to survive, and plants that need more than 8 hours of light a day will thrive better outside of the shade than in it.
So, how much sunlight is enough for succulents? And how much shade is too much? We'll discuss these questions and more below so you can ensure your plant stays healthy and happy throughout its lifetime.
Can Succulents Grow in the Shade?
As mentioned above, only certain succulents can grow in the shade effectively, though they will still require some light to survive. Various species of succulents require different amounts of light. For example, some species require 10-14 hours of light per day, while others may only need half of that to grow.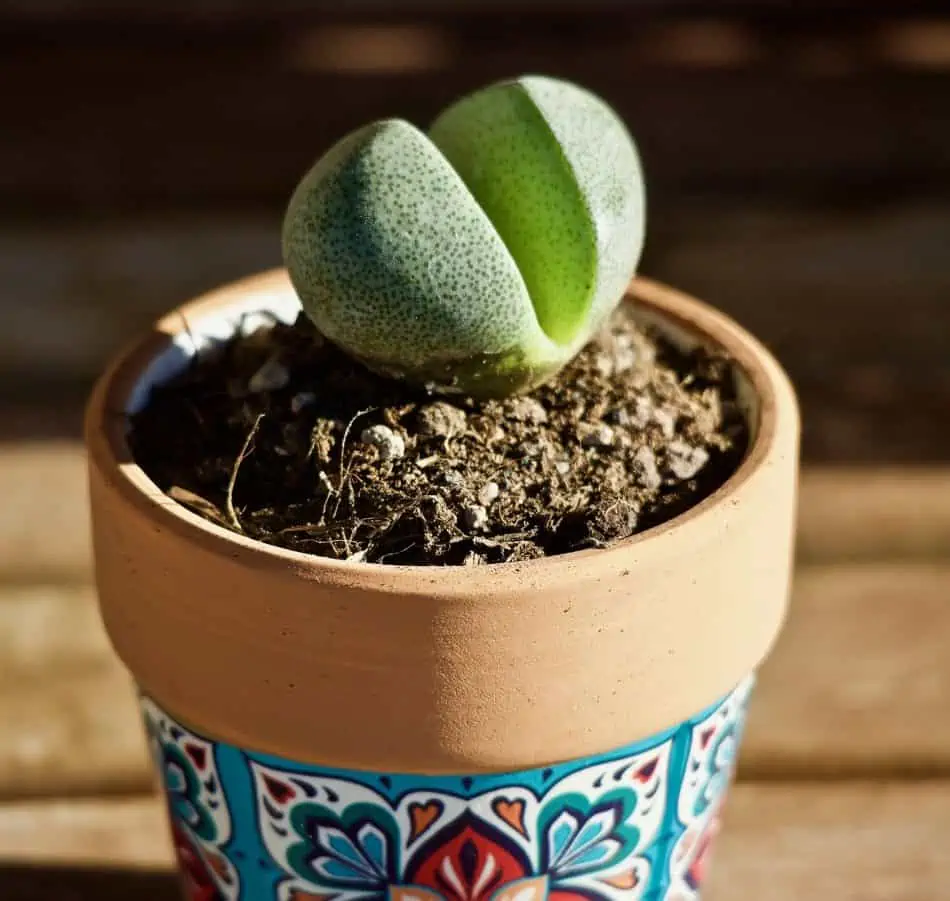 Natural sunlight is the best way to keep a succulent happy and healthy. However, exposure to too much sun and your succulent could get sunburned; that's why some shade is also necessary for succulents.
But too little sun could also inhibit growth. With that said, as a general rule of thumb, it is safer to keep most succulents out of the shade than in it, though there are varieties of shade-tolerant plants available that you can grow in the shade.
Which Succulent Varieties Can Grow in the Shade?
As mentioned above, different succulent varieties require different amounts of light, with some plants being more shade-tolerant than others. The following table breaks down a list of succulents that are better suited to grow in the shade:
| | | |
| --- | --- | --- |
| Succulent Variety | Description | Minimum Amount of Light Required |
| Christmas Cactus | The Christmas Cactus can bloom several times a year. If you take proper care of these, you can see flowers with multiple colors such as red, yellow, and white. | 8 hours of indirect light |
| Echeveria Painted Lady | This gorgeous smaller succulent has red leaf tips, with blooms that are a colorful yellow-orange every spring. | 6 hours |
| Panda Plant | If you are looking for a cactus that won't require much in regard to keeping alive, this is the one for you. Their leaves are made to hold large amounts of water, so they can survive for a few weeks if you forget to water them. | 6 hours |
| Aloe Vera | Another easy cactus to grow for beginners, this plant also has excellent medicinal values for topical skin issues. | 6 hours |
| Jade Plant | This is another excellent choice for someone just starting to grow cactus. They are easy to maintain and do not require the same amount of water and light that some other species do. | 4 hours |
| Flaming Katy | If brightening up your room or patio is what you are trying to do, then the Flaming Katy is a perfect choice. It requires little maintenance and adds a distinctive flavor to wherever you decide to place it. | 4 hours of bright sunlight |
| Burro's Tail | Another beautiful species of cactus, the Burro's Tail only requires watering once per month if it is being grown indoors and every few weeks if it is outdoors. | 4 hours of morning sunlight |
Other succulents that can survive in the shade include:
Devil's Backbone
Elephant Foot
Euphorbia
Foxtail Agave
Gasteria
Hoya
Night Blooming Cereus
Rosary Vine
Saucer Plant
String of Bananas
String of Hearts
String of Pearls
Woodland Stonecrop
Zebra Plant
Can You Use Artificial Light for Succulents in the Shade?
With succulents, you have the option of using natural sunlight or artificial light, depending on where you plan on keeping your plant and how much light it needs during the day. Although artificial light is more common for indoor succulents, if you plan on leaving your succulent planted outside in the shade, artificial light will be necessary—especially if your yard naturally doesn't receive enough light as it is.
With that said, you'll need to be mindful of the type of succulent you choose, how much sunlight it needs, and where you keep it. Again, if you have enough natural sunlight that comes through the shaded area of your yard, then you can keep your succulent in that direct or offset light. On the other hand, if the shaded area in your yard does not have the light needed for your plant, consider artificial lighting. 
Artificial Lighting
Although succulents will survive even with lower light, a lack of sufficient light can also kill a succulent. With that said, if there is no light available even when outside, you will want to keep succulents under artificial light for at least 4-6 hours every day. This applies to all types of indoor lighting and sunlight, as well as incandescent, fluorescent, CFL Bulb, and LED lights. If it is a small, potted succulent, you may need to bring it indoors to provide it with enough artificial light.
Tips for Growing Succulents in the Shade
If you do decide to plant or keep your succulent in a shaded area of your yard, the following are a few tips to keep in mind:
If the area is heavily shaded by a tree, consider pruning some of its branches so some natural light can seep through. 
If an awning covers the growing area, consider raising a potted succulent so you can move it into the sunlight as needed or set up an artificial light station. 
To increase the likelihood that a bed of low-light succulents survives, consider mixing container-grown succulents with in-ground ones. 
Because your succulent will have limited access to sunlight, the water you give it will not evaporate as quickly as a plant in direct sunlight. With that said, only water half as much as you would if the succulent was in direct sunlight. Remember that too much water is worse for a succulent than too little; too much water will cause its leaves to wilt and die. 
If you're unsure when it's time to water, stick your finger about two inches into the plant's soil. If it is dry, it's time to water. 
It is also essential to ensure you're using porous soil that drains easily so water can evaporate when the succulent is exposed to light. To help with drainage, add in a little coarse sand and compost. This will help with keeping the succulent and its soil at the proper saturation level.
Conclusion
In summary, succulents can survive in the shade as long as you're able to still provide them with the light they need. Each species will require a different amount of sunlight and water to survive, so be sure to research the succulent you want to raise first before deciding to keep it in the shade.
Generally speaking, if you want to raise a succulent in a shaded part of your yard successfully, you'll want to opt for a shade-tolerant plant variety, such as the holiday cactus, aloe vera, jade plant, or hoya. These plants are built to survive low-light conditions and can thrive as long as they still get access to some levels of light throughout the day.
Last update on 2023-07-26 / Affiliate links / Images from Amazon Product Advertising API