A terrarium is any glass or container vessel with soil and plants. These types of gardens require low maintenance. Therefore, it can easily be incorporated in an office or home setting. Terrariums create an ecosystem that supports plant growth. You can come up with any environment, be it rainforest or desert, among others. Besides, terrariums allow you to be as creative as possible.
Succulent plants are examples of plants you can grow in your terrarium. These plants grow well in soil or arid conditions. Succulent terrariums are popular because they give you numerous planting options. In addition, a lot of people prefer open succulent terrariums because they allow plants better airflow. Open terrariums also reduce the risks of molds and condensation, which can shorten the lifespan of your succulent plants.
At the same time, some people prefer closed succulent terrariums since they require zero maintenance. However, this is limited to specific succulent plants since not all can survive in such an environment.
Succulent terrariums are an excellent choice, especially for those new to terrariums. You will have an easy time growing your collections. Furthermore, any succulent terrarium setting looks good.
The Different Succulent Plants
Thousands of plant species are categorized under succulents. However, each plant has its particular requirements in terms of water, light, and lifespan. Therefore, carefully choose plants with the same conditions when setting up your succulent terrariums.
Succulent plants can be categorized as follows:
Low light: These succulent plants can survive in areas with low or dim light. Mood moss, sheet moss and pillow moss are example of succulent plants that can survive under low light.
Bright light: There are plenty of succulent plants to choose from under this category. Such plants thrive in open terrariums. Haworthia, Sempervivum, and Echeveria are examples of succulent plants that thrive well in bright light.
Medium light: These plants grow well in close terrariums. Examples of these plants are Nerve plant and Oxalis triangularis.
Keep in mind the following things before making a succulent terrarium:
Determine the size of the terrarium you intend on setting up. The size of the plants influence the size you will come up with.
Choose the plants you will plant in your terrarium. You can choose a single plant species or mixture. The plants you choose determine the environment you will set in your terrarium.
Available materials when setting up your succulent terrarium. Ensure all the necessary materials are readily available before setting up your portable garden.
Decide where you are going to place your terrarium. Plants in a terrarium should receive the required sunlight or humidity levels to properly grow.
Setting up a Succulent terrarium
Materials needed to set up succulent terrariums vary, depending on the type of terrarium. You can either set up an open or closed terrarium. Setting up a succulent terrarium requires specific items, namely:
Succulent plants
A glass or plastic container
Soil
Charcoal or perlite
Garden trowel
Step by step guide for making Succulent terrariums
You can set up either an open or closed terrarium. An open terrarium is recommended for succulent plants because of low humidity levels. Choose a transparent container or glass for an excellent view of your portable kitchen. Ensure the selected glass or container is clean. Determine the size of plants for an idea of how long the terrarium should be. Remember, plants shouldn't be so squeezed inside the terrarium.
Now, pick some rocks and place them at the bottom of your glass or plastic container. Rocks help with aeration and drainage. Be reasonable when arranging rocks inside your container. For the next layer, you can use either charcoal or perlite. Perlite or charcoal reduces condensation, attributed to foul odors and fungus growth.
Set up the next layer using sheet moss. Soak Sheet moss in water for a minute. Remove from water, squeeze and place on top of the rocks. Generally, sheet moss ensures soil or charcoal doesn't sift into the rocks.
Finally, the soil is at the top of the succulent terrarium. It is advisable to have at least 3 inches of ground for your terrarium. Use a garden trowel and dig a small hole inside your terrarium. Plant your succulent collections and pack the soil around the plants.
Now lightly water your terrarium. Avoid overwatering your plants at any given time. Place different decorative materials at the top of the soil. Now, place your terrarium in a visible spot, either in your house or office.
How to Properly Take Care of Your Succulent Terrariums
Succulent terrariums, like any terrariums, require care. People prefer succulent terrariums because of their low maintenance. Caring for plants is paramount if you want them to be healthy.
Below are effective ways of taking care of your succulent terrariums:
Pruning: Terrariums have limited space and soil. This why pruning is vital for plants growing in terrariums. It ensures your succulent plants don't outgrow your terrariums at any time. Also, pruning gives plant a neat look. Unhealthy or infested parts should also be trimmed off before they spread to the entire succulent plant.
Watering: The type of succulent plants grown in your terrarium determines the watering frequency. Avoid overwatering your plants, since it is a breeding ground for bacteria, fungi and different diseases. You should also give soil time for moisture to dry out before watering your plants.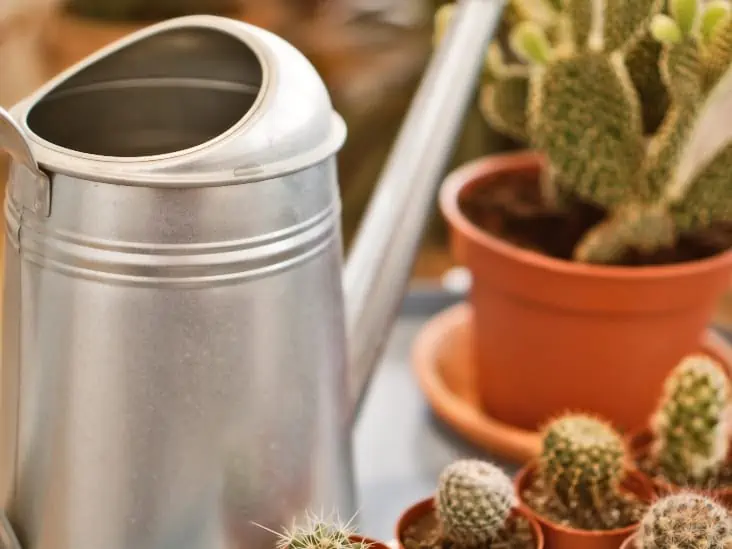 Light: Succulent plants require different amounts of light. Some require plenty of light, whereas others can thrive in medium or low light. Therefore, give your succulent plants sufficient light since it plays a crucial role in their growth.
Cleaning your terrariums: Condensation and dust are two maintenance issues for terrarium owners. Regularly clean your terrariums, especially moisture reduce the chances of fungus breeding in your portable garden. Dust interferes with the appearance of your terrarium.
Nutrients: Plants require nutrients to thrive under any condition. Add fertilizer on your terrarium at least twice a year, preferably organic fertilizer.
Quarantine: Always quarantine your plants before planting them in your terrarium with other plants. It helps confirm if they are disease and pest free. Therefore, keep an eye for symptoms of infestation.
Warning signs to watch out on your Succulent Terrariums
Pests and diseases might attack your succulent terrariums. In most instances, pests and diseases attack your plant when you least expect them. Understanding these problems helps determine the quickest ways of reviving your succulent plants. Examples of these problems include: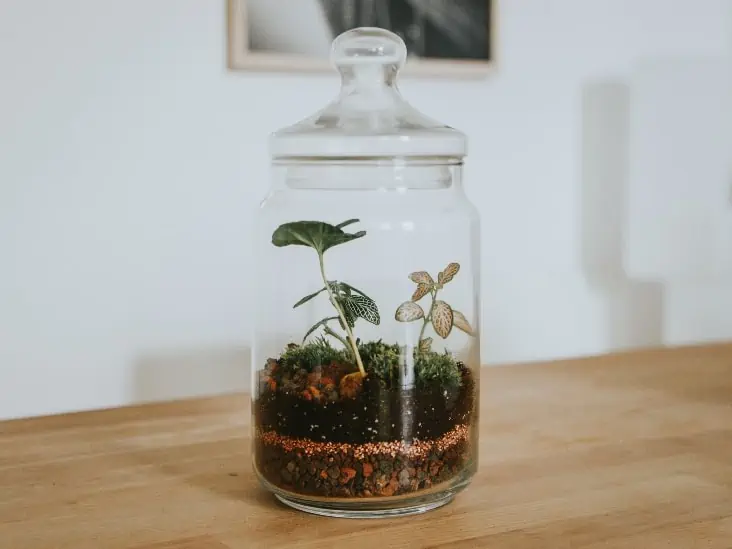 Leaves turning yellow: Are your succulent plants turning yellow? This is most likely caused by overwatering your plants. This is the leading cause of succulent plants' death. Succulents can't survive in soil with excess water for long. Consequently, these plants don't thrive well in wet areas. Therefore, limit how you water your terrarium and understand the water requirements of your plants. Replant your plant in a dry soil if it exhibits yellow leaves. Now, give your plants a few weeks to recover.
Brown spots: In most instances, brown spots indicate pest infestation. These brown spots spoil the color of your succulent plants. Isolate your terrarium if you notice brown spots on your plants. Afterward, spray pesticides on plants in your terrarium. Observe your terrarium for a week or so until the brown spots start disappearing.
Wrinkling leaves: Overall, succulents can stay for long without water. However, don't completely ignore them. Regularly water your plants or the leaves will start wrinkling and eventually drop off. Wrinkled leaves are a sign plants in your terrariums are receiving less water.
Stretched leaves: Your succulent plants in terrariums require enough sunlight. If kept in darkness for long, the leaves can stretch to the sunlight direction. This is referred to etiolation. Ensure your succulent plants get enough sunlight.
The Best Succulent Plants for Terrariums
Not all succulent plants can be planted in terrariums. Therefore, research the best succulent plants before making a decision. Some of the recommended succulent plants for terrariums include:
Jade plant: This is among the easy to care succulent plants. Jade plant is recommended for indoor since it blends with any decision. An open terrarium is the best option for this plant. Unlike most succulent plants, this plant requires regular watering. Watch out for leaf spots or lose leaves on your terrarium. It's an indication this plant isn't receiving enough water.
Last update on 2023-10-05 / Affiliate links / Images from Amazon Product Advertising API