Succulents aren't as easy to care for as you might have heard. They're notorious for turning yellow when they're unhappy. "I speak positivity over my succulent, I water my succulent, and I follow all the rules according to my care instructions, so why is she turning yellow?!" then you've come to the right place.
The most common cause of a succulent turning yellow is too much water. Succulents are plants that store water in their leaves and stems because they grow in humid and dry environments. Therefore, overwatering is an easy mistake to make. Poor soil and drainage can also cause a succulent to turn yellow.
To find out more about why your succulent is turning yellow, stick around. We have all the answers and some possible fixes. Just keep reading.
What Does A Yellow Succulent Mean?
A yellow succulent is not happy and healthy! If succulents' leaves are turning yellow, it is a sign that your plant is dying. Succulents are not like usual plants are watered multiple times a week. They require less attention, hotter climates, and less water.
Overwatering and underwatering will cause your succulent to turn yellow. If your plant is overwatered, it will begin to turn yellow and rot. The leaves will start to bend and feel wet instead of dry and firm.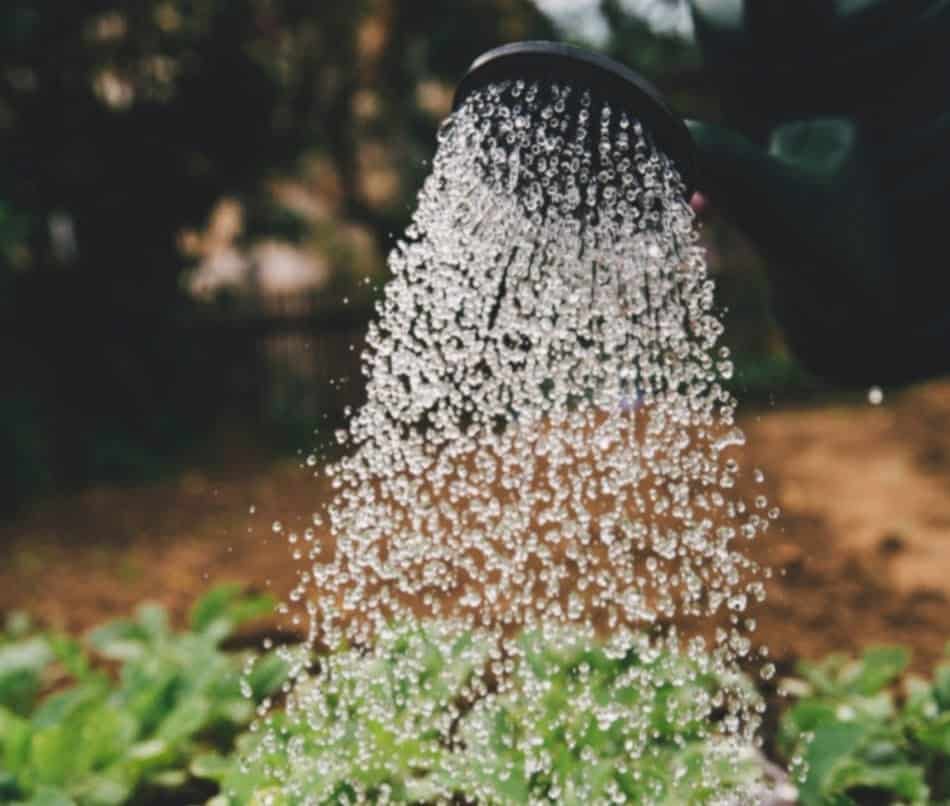 Yellow leaves and black spots are signs of overwatering. If succulents receive too much water, they are less likely to get the nutrients they need from the soil stunting their growth and photosynthesis process.
If your succulent is turning yellow, it can also be underwatered. This means that there is not enough water stored inside of the plants' leaves. This can also cause the stem or leaves to feel brittle and fall off.
If your succulent's soil isn't right, or it's not draining properly, this can also contribute to yellowing leaves. In some instances, pests are the reason for a yellowing succulent.
How Should A Healthy Succulent Look?
Succulents and cacti come in different shapes, colors, sizes, and species. They are a diverse plant group with one major characteristic in common. They are drought-resistant. These plants have tissues built for storing water long term. Succulents should have thick leaves that conserve water.
Healthy Succulents Have
Thick roots
Thick and fleshy leaves containing sap
Feel firm to the touch
Leaves and stems standing upright
Dry soil
If your succulent does not have thick, upright leaves, some other tell-tale signs can help you save your plant before it is too late.
How Can I Stop My Succulent from Turning Yellow?
The best way to save your succulent is to be very observant. Pay attention to the texture of the leaves, the feel of the soil, and the color of the plant itself. If a succulent turns yellow, it could mean that it has had too much light.
Try moving your succulent to a spot with indirect light or in a shadier area for a few days. For example, if your plant is in the windowsill, move it to a table further away that still snags some beams of light or bring your place into the house off the porch for a few days.
Be wary of succulents that you can see through. While succulents typically turn yellow, develop brown or black spots when in distress, they will begin to look transparent. The same steps can be taken to help save your succulent, whether it is yellow, black, brown, or translucent.
When we think of plants, we think of plenty of sun, easy-to-break apart soil, and an abundance of water. Succulents are unique because they require a fair amount of sun, dry soil and only need watering about once a week. So almost the opposite of what we've been taught about plants in general. 
Repot Your Plant
Repotting can also save your succulent. Be sure that you are using soil specifically recommended for growing cacti and succulents. You can use cactus and succulent soil and add in extra elements to help the plant stay dry, like gravel or sand. 
The key is to place your plant into soil that encourages drainage so your plant will not become wet and therefore change color.
Allow the Succulent to Dry
To save the succulent, you can also pull it out of the pot completely. Take your succulent out of the pot, brush off any excess soil, and clip browned or rotten roots. The roots can be darkened because of the excess water. 
This will allow your succulent to start healthier. Once the roots are cut off, leaving the succulent dry for up to 4 days. The drying out process does not have to be in the sun.
Protect Your Succulent from Insects
Succulents turn yellow when their needs are not being met or they are experiencing an attack. Nobody likes a pest infestation! Succulents are susceptible to invasion from insects such as
Spider mites
Fungus gnats
Mealybugs
While your succulent will not immediately turn yellow from the slow nibbling of these insects, over time, it will weaken your plant resulting in drooping yellow leaves. To get rid of these pests, apply rubbing alcohol to the outside of the plant or insecticidal soap. 
Use both sparingly and as directed to avoid worsening the condition of the plant. These insects will spread from plant to plant, so be sure to isolate the succulent until the issue has been remedied.
Conclusion
Succulents are different than most plants and require a special kind of care to allow them to thrive outside of their natural conditions.
To keep succulents alive, be sure to pay attention to the moistness of the soil, the thickness and rigidness of the leaves, and the color of your succulent. Invest in a pot that allows the proper amount of drainage, soil that is tailored to the needs of succulents, and find the perfect spot that allows the plant to soak up the sun.
Last update on 2023-07-26 / Affiliate links / Images from Amazon Product Advertising API