Sometimes, life can throw tricky situations your way, and you must learn how to deal with them. In most cases, you won't know a survival situation until you are faced with one. There have been many reported cases of individuals getting lost or injured on a day hike in the desert. Being stuck in the desert means that your water supply can get depleted quite fast, and you need to find means of staying hydrated. But the big question is, where do you find water in the desert? Can you drink water from a cactus? Let us find out.
So, which cactus can you drink from? Typically, cactus is not a safe substitute for portable water. Drinking cactus water, especially on an empty stomach, can cause severe diarrhea and vomiting, leading to more dehydration. However, in extreme situations, you can always have a few sips from the fishhook barrel cactus. This is the only cactus that is safe to drink water from but make sure you ingest only small amounts of the water.
In this post, we cover everything you need to know about drinking water from a cactus and whether it is safe to do so. Without further ado, let us dive in and get started.
Is Cactus Water Safe to Drink?
You may have heard or read that you can always get water from a cactus plant if you are ever lost in a desert and become dehydrated. It sounds like a nice survival tip but is it that simple?
The truth is that a cactus plant is not a spine-covered basin of freshwater. Since we are talking about a desert, we can all agree that water is a big treasure and most cacti plants know how to protect their treasure from predators.
No! We are not talking about the spines in this case. We are talking about the fleshy stem of the succulent. The fleshy stem of cacti plants is usually protected by acids and alkaloids, which can be quite harmful.
In some movies, you might have watched one of the actors cut a barrel cactus, dip his/her hand into the fleshy stem and bring out a hand full of water to drink. Most of us don't know that the fluid that comes out isn't exactly water.
It is a noxious jelly-like fluid that is still toxic to human beings. Remember that when you are already exhausted and dehydrated, your kidneys are weak. Therefore, if you ingest the liquid, your kidneys will be forced to work harder to break it down, which might put you in trouble.
Another significant problem of ingesting the fluid is that it causes severe diarrhea, vomiting and can even result in temporary paralysis. You don't want to experience any of these symptoms while in the middle of a desert.
But that doesn't mean you cannot drink water from cactus completely. In extreme situations, a fishhook barrel cactus can come in handy. Many individuals have used this cactus as a source of emergency water, and only a few experienced side effects.
The only thing you need to do is to avoid drinking the cactus water on an empty stomach.
Which Cactus Is Safe to Drink Water From?
As mentioned early, the only cactus you can drink water from is the fishhook barrel cactus. Still, the cactus water should be ingested in small quantities and in extreme situations only. Plant experts say that the fishhook barrel cactus is the least problematic of the extensive cacti family when used as a water source in the desert.
But, there is still a slight concern about risking your health. In situations where you are extremely dehydrated, you should consider drinking small amounts of water from this cactus to soothe your thirst and hope you don't experience the side effects.
Cactus water is typically acidic and may also contain alkaloids. Like any other ingested substance, your body must digest it, which requires it to expel more energy than you would gain from the water. As such, you may experience slight body aches, joint pains, vomiting, and diarrhea after drinking the water.
In most cases, it is upon you to decide whether or not to risk depending on your situation. Will you risk dehydration or becoming sick? You have to make the right decision that you won't regret later.
How Do Cacti Plants Store Water?
Most people think that these succulents have long roots that grow deep into the ground in search of water.
On the contrary, cacti plants usually have a relatively shallow root system. They are only a few inches below the ground surface, and some of them even pop out of the ground. The roots might not even be vertical. In fact, almost all cacti plants usually develop a horizontal root system.
The roots can be several feet long and are always ready to absorb water from the light showers experienced in deserts. Whenever it rains, the roots absorb as much water as they can since they are highly specialized to absorb water pretty quickly.
When the short rain season is over, most of the roots dry and break off from the plant. This is done to help preserve the stored water in the plant. During the rainy season, the extensive root system absorbs too much water until the plant becomes more hydrated than the soil.
Is Commercial Cactus Water Still Harmful?
There is a big difference between the water you acquire from a cactus plant in its natural environment and what is sold commercially. Commercially sold cactus water has been refined and evaluated to ensure it is safe for human consumption.
Cactus water is the latest beverage drink in the market alongside other plant-based drinks such as aloe vera juice and coconut water.
Commercially available cactus water is made by squeezing juice from the fruit of the prickly pear. That is why the commercially available cactus water is pink and not clear.
The water is naturally low in sugar and calories but rich in health-boosting nutrients and powerful antioxidants. It is often marketed to athletes since it contains a significant amount of electrolytes that aid in hydration.
There are several cactus water brands in the market, and you can still make your own using the prickly pear fruit and a few common kitchen items.
However, you still need to be cautious when drinking the commercial cactus water. Since it is manufactured from prickly pear fruit, it can have a laxative effect. It can also cause gastrointestinal problems and diarrhea in some individuals.
Some cactus water beverages also contain added sugar, and excess sugar in your diet can lead to heart disease, type 2 diabetes, and weight gain.
Can Desert Cactus Be Used to Purify Water?
Without getting off-topic, we thought this is something interesting that our readers might want to know. After all, we are still talking about cacti plants and water.
Extensive research has been conducted in regards to purifying drinking water using cactus mucilage. This is a process that is commonly practiced in Latin America using the prickly pear.
The process usually starts with boiling the cactus pads that are also edible. The liquid water gel left behind after boiling the pads will then be poured into the drinking water supply.
Within five to ten minutes, the contaminants present in the water automatically fall to the bottom of the container, and the topwater is more purified for drinking. The results can even be better if you leave the cactus mucilage in the container for at least 36 hours.
Always Be Careful When Handling Cacti Plants
When handling a cactus plant, you must be careful with the spines. The spines are a defensive mechanism that these succulents use to protect themselves from potential predators.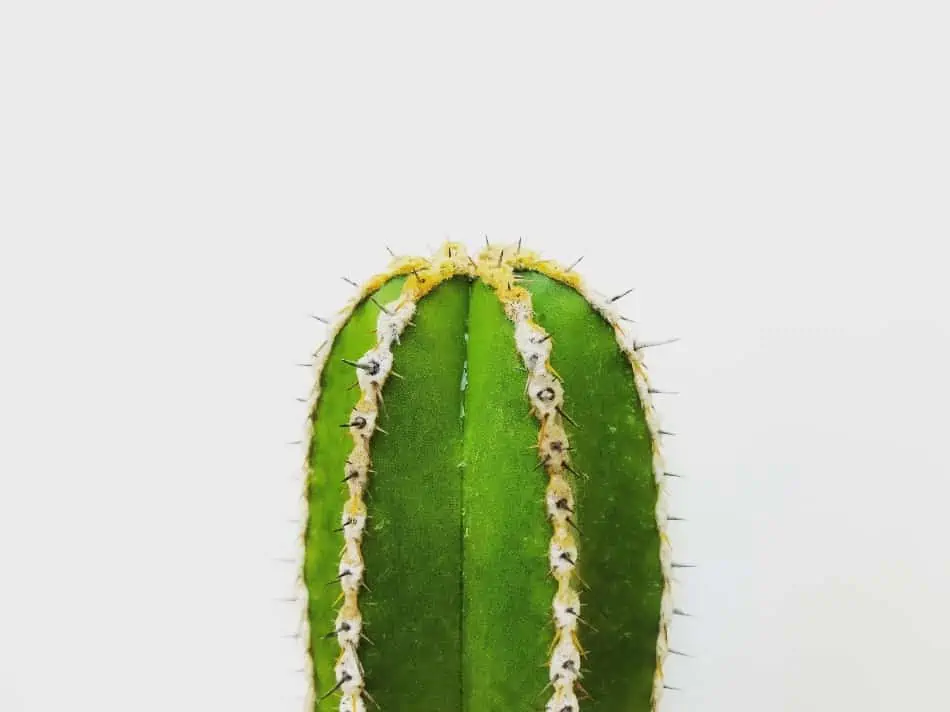 Cacti spines can easily hook themselves onto your skin, causing severe injuries. In some cases, you will need tweezers to get rid of them. If you don't have tweezers, you may be forced to wait for a few days before they can start coming out on their own.
During this time, you should be careful with the wound so that it doesn't catch other infections and make things worse for you. Keep it clean and avoid touching it from time to time. You should also consider covering it with a clean piece of cloth or bandage.
Summary
When going hiking or exploring outdoors, it is always critical to carry enough water. You need to carry even more water when you are going to desert places where temperatures can easily get past 120oF.
Should you be in a desert and something happens such that you run out of water, you still need to find a way of surviving. In such desperate times, drinking cactus water might sound like a good idea.
Don't make that mistake because the results can be catastrophic. Typically, the short relief you will experience may be followed by pain, weakness, vomiting, diarrhea, and other illness making things worse.
Your best option in such a case would be to consume the cactus fruit even though it might not be enough to end your thirst. If you must drink water, you should only consider sipping small amounts from the fishhook barrel cactus since it is the only safe cactus you can drink water from.
Last update on 2023-07-26 / Affiliate links / Images from Amazon Product Advertising API