When you hear the word cactus, the first place you associate the plant with is the desert. But do all cacti grow in the desert? Most cacti plants prefer the hot and dry climates of the desert and have devised many ways to thrive in harsh climates. However, not all cacti species grow in the desert.
Cacti grow all over the globe, and you'll find many species in the desert, rainforests, outdoor gardens, windowsills, jungles, and mountainous regions. This only means that cacti can adapt to different habitats as long as they get the proper care.
But if you want your cacti to thrive, you need to plant them in their right habitat or try your best to copy their natural growing needs. So, if you wish your cacti to thrive and gloom, you have to find out where your specific species grows. Here are some of the places where most cacti species grow.
The Desert
When you mention cacti to many people, the first thing that comes to their mind is the desert. Well, they are not wrong because the majority of cacti plants thrive in the desert. But don't mistake this for the driest Saharan deserts where there's no water at all. They still need some moisture and nutrients to thrive. Amazingly, cacti are the strongest plants in existence, thanks to their ability to thrive in harsh conditions.
You'll mostly find cacti of different shapes and sizes in the arid regions of the world. Many of them come in flat, rounded or cylindrical shapes. They are also shrubby and segmented. You can also find desert cacti in columnar shapes or tree-like giants like the saguaro.
The deserts are mainly characterized by intense heat, scorching sun, high winds, and soil erosion. Cacti that survive in such conditions thrive anyway because they have devised several ways to survive. Some of their survival tactics include the ability to store water for a long time. They also grow sharp spines that prickle any animal that dares to mess with them.
The Jungle
Cacti species that survive in the jungle are usually referred to as jungle cacti. These cacti are mostly found in jungle-like environments. They can also survive in other environments and are mostly know to grow on rocks, tree trunks, or tree branches. For this reason, they're mostly called epiphytes. They get their nutrients from rotting leaves from the crevices.
These cacti don't look like desert cacti; hence, many people mistake them for other plants. Jungle cacti species include Disocactus, Acanthocereus, Hattiora, Epiphyllum, and more. Even though they don't look like cacti, you might not recognize them if you don't know cacti; you must have probably come across such plants. The most common ones are Thanksgiving, Easter, and Christmas cacti.
Unlike other cacti species, jungle cacti require more water than other cacti. However, they still need less watering than other plants. The species cannot stand the harsh climates and luck spines, unlike other cacti. If you're to grow any of these cacti, you have to give them different care than those of other cacti species.
Mountainous Regions
Some areas around the mountains experience harsh climatic conditions, with others hardly seeing any rainfall. Also, the soil near the mountains is usually eroded and rocky. For cactus, this is the perfect place to thrive. The kinds of cactus that grow in such areas can collect water from the snow. When snow falls into the spines of these cacti, they liquefy into the water, which then falls into the roots for absorption.
You'll mostly identify mountain cactus with their woolly spines that usually act as their protection from harsh weather like frost and strong winds. Some also come with a waxy coating to protect them from the scorching sun that can result in water loss. You'll mostly find the mountain ball cactus in such environments.
The Tropical Climate
The tropical regions experience high moisture content with an average temperature ranging between 20 to 25 degrees centigrade. The areas also experience regular rainfall. You must be wondering how cacti grow in such regions when they're usually associated with dry areas. Well, cactus can thrive in tropical weather as long as there are a few conditions present.
If you want your cactus to grow in the tropical weather, ensure you plant them in clay containers. Don't go for plastic containers as they tend to retain water for a long time, making it too humid for cactus growth. Mix the soil with loam soil or compost to provide proper nutrition for the plant. Add coarse sand and gravel to allow the roots of the plant to breathe.
Give your plants some water once a week and ensure you don't put them under direct sunlight. Beware of pests that are common in the tropical and can kill your plants.
Coastal Regions
Some cactus species have adapted to thrive in the coastal regions of the world. These regions are also characterized by harsh weather, salty water, and alkaline salt, making it difficult for other plants to survive. These places rarely receive rain, but the cacti in the regions are adapted to the climate and can live for a long time without rain.
The cacti plants that grow near the coastal regions have distinct characteristics that enable them to thrive. They mainly depend on a stream of cold air that moves through the land in the form of a fog. The coastal cactus gets their water from absorbing the moisture in the fog, which they store as much as possible to aid their growth.
Cactus Plant Adaptations That Enable Them to Live Anywhere
Cactus plants have different adaptations that enable them to survive anywhere in the world. They can survive odd climate patterns, extreme temperatures, and little rain. Among the plants found under the sun, cacti are very capable of adapting to any environment, and that's why they're available almost everywhere. Here are the specialized features that enable cacti to survive anywhere.
Spines
Cacti leaves are reduced to spines to enable them to limit water loss. Their spines not only help cacti avoid water loss but also guard them against desert herbivores that might want to eat the plants or drink their stored water.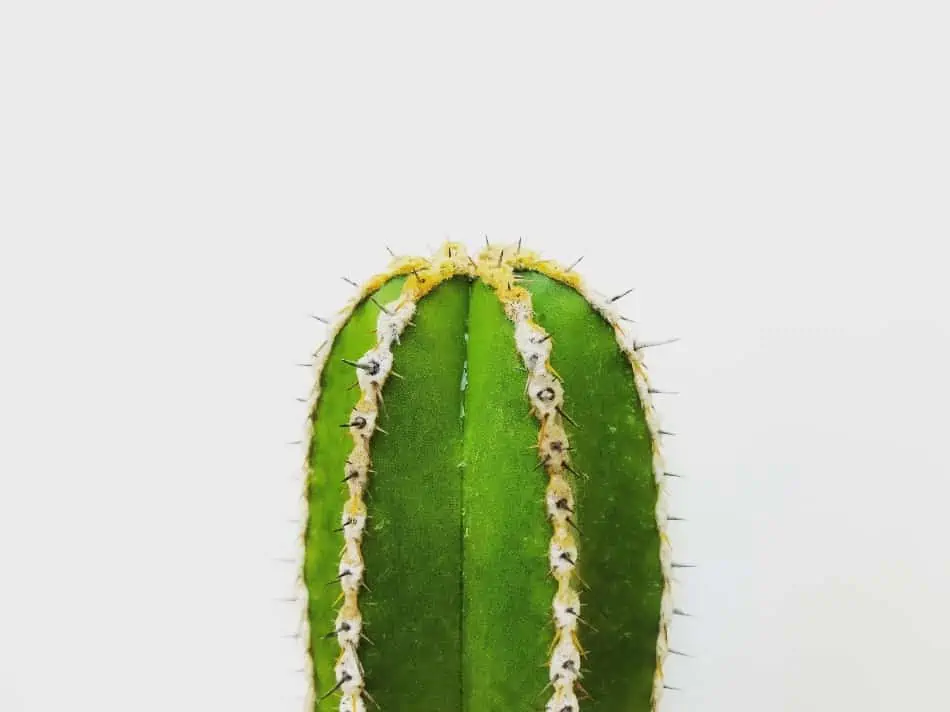 The spines of cacti are made of dead cells that don't take up water. The spines trap air around the cactus plant, which helps protect them from water loss through evaporation and transpiration. The spines also provide shade for the plant against the scorching sun. They help lower the temperatures around the plant to limit water loss.
Specialized Root System
Cacti have their roots develop in a different way from other plants to enable them to survive in different regions. Some roots are shallow and widespread to absorb water from the little rains in the desert.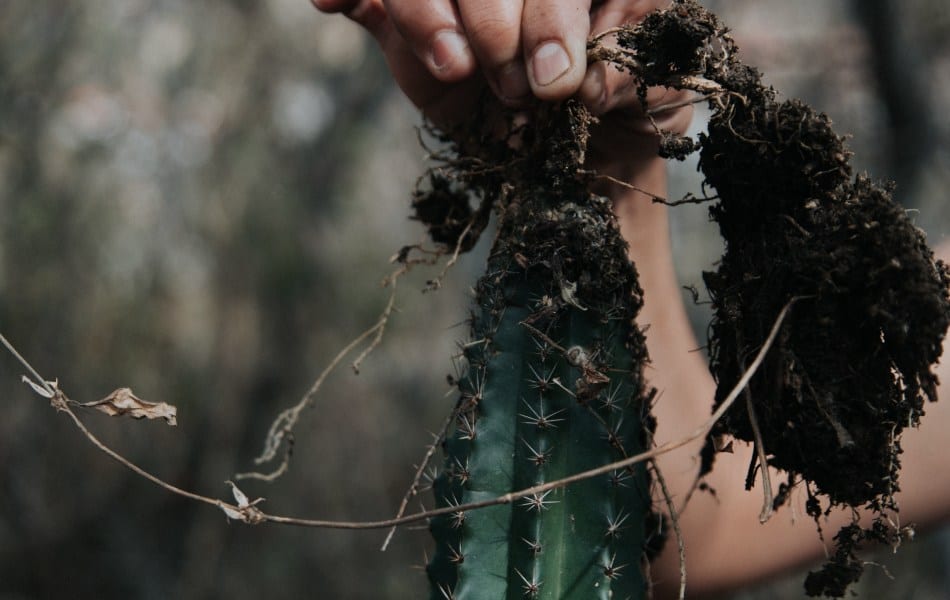 When it rains consistently, some cacti can grow tiny roots to help absorb as much water as possible so they can store it for future use. As soon as it stops raining, the roots dry up quickly to prevent water loss. The root cells of cactus plants have high salt concentrations that enable them to absorb water at a high rate.
Short Growing Seasons and Long Dormancy Periods
Many cactus plants grow only in the short rainy seasons and remain dormant in the dry months. This adaptation ensures the plant only uses water for essential processes such as photosynthesis. As a result, they don't develop new cells or tissues, so they don't end up using all their stored water.
Waxy Stems and Spines
The stems and spines of cacti develop a thick layer of wax to prevent as much water loss as possible. The thick layer of wax can shrink and expand at any time. This adaptation enables the cactus to retain as much water as possible. They protect the plants from heat from the sun, which can lead to evaporation.
Unique Stems
The stems of most cacti plants are well adapted for water storage. The stems come in varied shapes, which contribute to enough water storage and retention. Some are spherical, while others come in cylindrical shapes, which bring a low surface area to volume ratio. This reduces the amount of water loss in the atmosphere and reduces the effects of heat from the sun.
Some cacti stems are capable of expanding and shrinking. They expand during the rainy season to enable them to store as much water as possible. When the rains stop, and they start using their stored water, they shrink. Such a cactus includes the rounded ball cactus.
Summary
Understanding the cactus growth regions and their various adaptations are essential if you want to introduce some to your garden. This will help you know how to better care for them and the conditions you must give them to thrive. You must also know how to differentiate cactus thriving from simply growing. If the climate doesn't favor your plants, they'll grow and not thrive enough to gloom and adorn your garden.
Last update on 2023-07-26 / Affiliate links / Images from Amazon Product Advertising API