Cacti have an exotic flair that makes them incredibly attractive to gardening fans. They can be found in almost every store in the world, and have growers in every corner of the map, too. But, did you ever wonder where cacti originally came from?
Where are cacti found? Cacti can be found in almost every major continent, though they are most commonly found in North and South America. Certain cacti can also be found in Africa and Southeast Asia.
If you recently got a baby saguaro or just started to get into the succulent craze, you're probably wondering about the native regions of cacti. The truth is there is no one location where you are bound to find them. Let's talk about the most common regions where you can find cacti, shall we?
Where Are Cacti Found?
Though there are exceptions, cacti are generally found in climates known for hot, dry, sun-filled weather. That is why they are most commonly seen in deserts. While most cacti require desert areas to thrive, it's possible to see certain species of cacti live it up in rainforests, tundra, and temperate climates.
What Makes A Cactus A Cactus?
Most people assume that cacti are just giant succulents, but that is not quite true. Cacti are a category of succulents that are known for growing spines and bumps that help protect it. They are also recognized by their ability to conserve water and for their waxy exterior coating.
The other thing that distinguishes a cactus is a feature called areoles. These are the round bumps that the spines and flowers grow from.
Where Are You Most Likely to See A Cactus?
When people think about cacti, they tend to think about the hot regions of the American Southwest—like Arizona, Texas, and New Mexico. There is a good reason for that. Most cacti that you will see being sold in stores come from this region, or in similarly dry parts of Mexico and Central America.
Most people don't realize that South America has a massive array of cacti that call the continent home. Areas in South America that are known for having cacti include deserts in Chile, Brazil, Peru, and the Amazon Rainforest.
How Far North Do Cacti Naturally Occur?
The furthest you will see cacti growing naturally is around central Canada. These cacti are known for being hardy and tend to be petite in stature, rather than the tall, prickly species you would expect to see near Mexico.
Where Do the Most Popular Cacti Come From?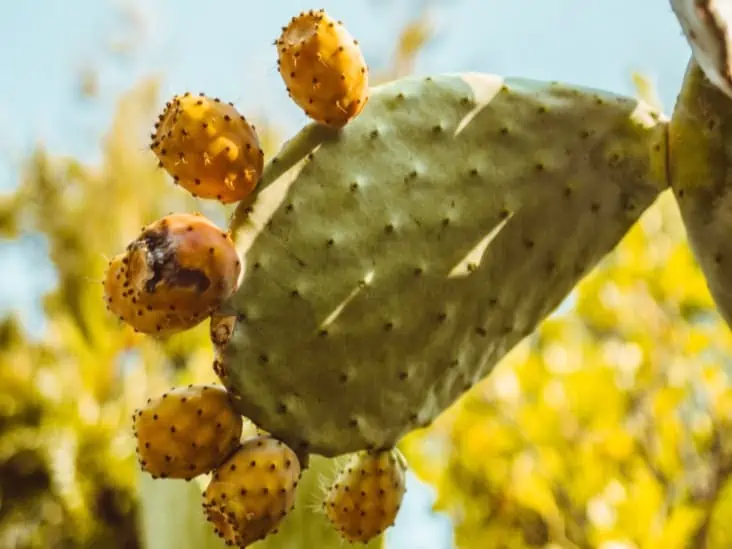 Almost all cacti originate in the Americas, so it's fair to assume that the cacti species you adore come from the United States, Central America, or South America. If you're curious about the specific regions of your favorite prickly plant, look at the information on these popular picks below:
Saguaro. The stereotypical "cactus" is native to the Sonora region of Mexico, the Sonoran Desert in Arizona, as well as Southern California. Saguaros take decades to grow to a tall height, so if you see a tall saguaro, it's safe to say it is a native grower.
Cholla Cactus. This beautiful (but painful to touch) cactus is native throughout the American Southwest and Northern Mexico.
Disocactus. Though these flowering cacti are rare and noted for their "dual split" blossoms, they remain highly sought-after by collectors. Unlike most popular cacti on this list, disocacti are native to South American rainforests and require heavy watering.
Mammilloydia. This genus of petite, ball-shaped cactus is found in the Chihuahuan region of Mexico. Mamilloydias are extremely popular among cactus collectors due to their low-maintenance upkeep.
Queen of the Night. Famous for its striking white flowers that only show themselves at night, this elegant cactus is native to Texas and Arizona. Some even say that the blooms' sweet scent is what makes the desert air smell so good.
Prickly Pear. Approximately 90 different species belong to this genus, making it one of the largest genii in the cactus world. These fruit-bearing plants were native to everywhere from the bottom of Chile to central Canada. The most popular species are native to Arizona.
Barrel Cactus. Also known as Ferocactus, these barrel-shaped cacti are native to most of Mexico and the American Southwest. People typically think of these cacti when they assume you can drink the water from a cactus in times of dehydration. (You should not do that, though, since the water can be too alkaline!)
What Cacti Species Can Be Found Outside of The Americas?
Cacti are almost entirely an Americas-only phenomenon. One cactus species has its origins in Africa and Asia. This cactus is called Rhipsalis Baccifera, or "Mistletoe Cactus," due to its striking resemblance to the Christmastime plant.
Rhipsalis typically grows in deserts of Central Africa, as well as on the island of Sri Lanka. Smaller pockets of the cactus have been reported in other pockets of Southeast Asia as well, but these regions are extremely small.
How Can Cacti Exist in Canada?
Though cacti typically prefer hot weather, there is nothing that says cacti can't thrive in colder temperatures. Many cacti species have plant leaves that are thick enough to regulate their temperatures in those areas.
How hardy a cactus is depends on the species. Some can handle the cold, but most cannot.
Don't Prickly Pears Exist Outside of The Americas?
Many people believe that there are prickly pear species that are native to countries outside the Americas. This is not true. Prickly pears all originated in the Americas with other cacti. Their edible fruit made them a popular plant to cultivate.
Since they have an easy time hybridizing, the species you see outside of the Americas are often specialty breeds. Those that aren't and are found outside of the Americas regularly are usually considered pests or invasive species. Knowing that, it's easy to see why there is so much confusion about them.
Where Can You Grow Cacti?
While it's best to have cacti grow in the areas they are native to, it's important to realize that these plants have an amazing range of climates where they can thrive. If you pick the right species, there is no reason to assume that you cannot grow a cactus near you—even if you don't live in the United States.
For example, Agave Palmeri, which is native to the Southwestern corner of the United States, can be grown outside in the Midwest or East due to its cold-hardy nature. Many cactus aficionados in Asia and Australia now grow agave plants of their own indoors and outdoors thanks to its adaptability.
If you are genuinely interested in growing a cactus, there are tons of species that are famous for being able to handle indoor growth with ease. Barrel cacti, in particular, are popular choices for indoor homes—as are agave plants.
Conclusion
If you were hoping to find out about cacti species that are native to Europe or mainland Asia, we're sorry to disappoint. The only places you will find the common cacti people enjoy growing are in North and South America.
Unlike almost any other type of plant, cacti are a "New World" phenomenon, with the center of all cacti cultivation being in the American Southwest and Mexico. The only cacti that are not native to the Americas are Mistletoe Cacti. These are found in Asia and Africa.
While growing cacti in their native regions is ideal, cacti can now be found growing throughout the world. So, while cacti are only traditionally found in the Americas, you can now find them in almost any desert, home office, or succulent collection in the world.
Last update on 2023-07-26 / Affiliate links / Images from Amazon Product Advertising API