Is your cactus dying from the roots? Has it started to grow horizontally or have leaves that are dried and falling off at random? It could be dying from the bottom. Noticing that your cactus is dying from the roots is one of the dreaded moments of all cactus gardeners. Luckily, there's still time to save it if you act fast.
For some reason, cacti can die from the bottom moving towards the upper part. They don't just dry out; they literally wither away like their roots are rotting. Some of the causes of this slow death could be overwatering, poor soil drainage, or disease and pest attack. Some of the ways to save a cactus that's dying from the bottom is to control watering, fertilize, re-pot, and remove the rotting parts.
This article will look at the possible causes of your cactus dying from the bottom and help you figure out what to do in each situation.
Reasons Cacti is Dying from the Bottom
Below are some of the common reasons why cacti are dying from the bottom up.
Overwatering
Overwatering is one of the most common reasons for your cactus to die at the roots. Cacti usually store water in their stems, and they can shrivel up like prunes if they dry out too much. However, there's another reason why these cacti look like prunes.
Overwatering causes the roots to rot, which then eventually kills off the plant. With overwatering, water can collect in one area and become stagnant. The roots will eventually start growing horizontally through this standing water and become soggy, which leads to decay. It's best to bury your cactus in gravel so that the water can drain.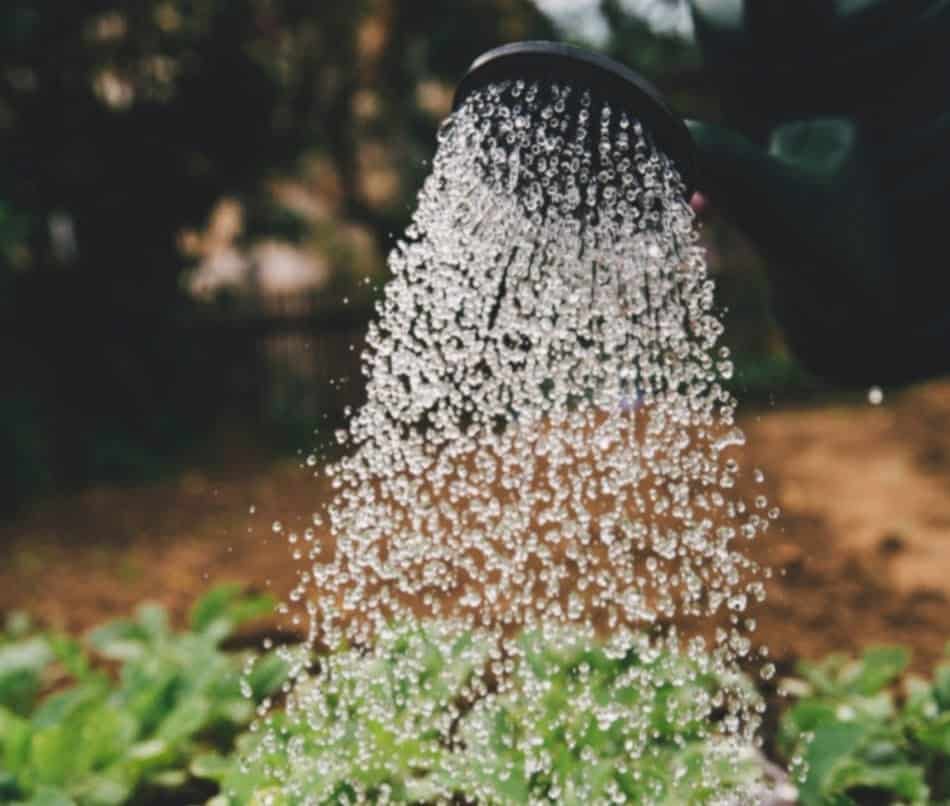 Disease Attack
If your cactus is houseplants, they may be infected with root rot. Since the infection originates at the roots, you won't be able to tell that anything's wrong right away. The leaves will wilt for no reason, and while it looks like your plant has died from lack of water, it has a slow-moving disease.
If your cactus is outdoors, the culprit may be a fungal disease. This causes the roots to become overly soft and mushy because they're rotting away. The best way to prevent this type of infection from taking hold is to keep your cactus as dry as possible, especially during rainy seasons.
Insect and Pests Attack
There are probably thousands of different types of pests that love to feed on cacti. The main ones are mealy root bugs. These aren't actually insects; they're a type of scale that feeds on the roots and stems of your cactus instead of sucking away their sap. It looks like white cottony balls around your cactus, and brown or black spots usually accompany it on the stems.
Moreover, some types of slugs and snails also love to chomp down on cacti. These guys can do a lot of damage, especially if the plant is outdoors.
Poor Drainage
If your cactus is placed in a container with tiny drainage holes, then it's going to stay wet longer than it should. This can cause the roots to rot and lead to death from the bottom up.
You'll notice that when you water your cactus, some of the excess water stays at the bottom of the container rather than draining away. If you see a water ring at the bottom of your container after watering, then it's time to re-pot your cactus and use a pot with better drainage.
How to Save a Cactus Dying From the Bottom
As long as your cactus is not dead, you can still save it. There are many ways to start saving your cactus, including the most basic and best practice.
Repotting
You can sometimes save dying cacti by re-potting them into healthier soil. Make sure that you use a new potting mix that should contain no organic matter whatsoever. You don't want any bacteria or disease spreading to the roots.
When you re-pot your plant, https://transparentpharmacy.net make sure that the container or hole is fairly large so that water can drain away easily. You should also ensure there are good drainage holes in the bottom of your pot to prevent sogginess.
Fertilize Your Cactus Correctly
It's best to use a cactus fertilizer for desert plants, as these fertilizers are more balanced. You can also spray organic copper foliar spray on your plant once every two weeks. This will help fix the problem by feeding your plant and reducing the number of insects attracted. Also, make sure that you don't give an overdose of fertilizer, especially if you're going to water your cactus with rainwater.
Get Rid of Pests and Slugs
If you find white cottony balls around your plant which look a bit like lint, then it means that you have root mealy bugs. Not only are they unsightly, but they also cause damage to your cactus. To get rid of them, use a cloth or cotton ball soaked in rubbing alcohol and wipe away the pest's eggs as well as any other visible evidence you can find.
Stop Overwatering Your Cactus
This is an obvious tip, but it's best that I state it here nonetheless. Don't over-water your cactus. It's true that during dry periods, cacti will need to be watered more, but the truth is that too much water can lead to root rot and other problems. Hold watering during the cold months, and when you water your plant, ensure that the soil is completely dry before watering it again.
Clean Your Cactus
Not only does this look good, but it can also help prevent pests from taking hold of your plant. Simply use a cotton swab dipped in alcohol to wipe away any grime. You can use a very small amount of dish soap and water to scrub away any bugs attached to your cactus for outdoor plants.
Remove the Rotting Parts
If your cactus is too far gone, you need to remove the dead parts of the plant. You can either cut them off using sharp scissors or simply pull out any soft areas using a clean, dry cloth. Cutting the rotting parts out will allow the healthy tissue to grow around its edges. As long as you're careful when doing so, you won't damage the rest of your plant.
Adjust Sunlight and Temperature
One of the best ways to help your cactus recover is to adjust the lighting and temperature it receives. You should place the plant in a spot that gets plenty of sunlight, but not too much at once. During winter, consider setting up a grow light to give your cactus an artificial source of UV rays. Also, try to adjust the temperature so that it's somewhere between 50ºF and 80ºF.
Frequently Asked Questions
Can you save a dying cactus?
If your cactus is dying from the bottom, you can save it. The key to saving your plant is replanting your cactus and taking care of it until it regains its vitality. If done correctly, your cactus should come back in about two weeks or less.
Should I water a dying cactus?
You may still be able to save a dying cactus by watering it. But before you do, make sure that the soil isn't too wet and that your cactus gets a lot of sunlight.
If you're not going to be spending time with your cactus for a while, consider placing it in an area with lots of sunlight but no rain. This will ensure that water doesn't get into its soil and kill it.
Should I fertilize a dying cactus?
If you're going to water your cactus after noticing that it's starting to die, wait at least two weeks before giving your plant any nutrients. This will give the roots time to recover from whatever killed them in the first place so that they can absorb nutrition from the fertilizer.
What can I do with a dead cactus?
If your cactus is too far gone to recover, then there are two options you can consider. If you have a green thumb, you can try to take cuttings from the healthy parts of the plant and, if successful, use them to create an entirely new one. You could also dig up the roots and place them in a pot.
Summary
Cacti can survive in a variety of environments. But they can also die easily in the wrong ones. Cacti are resilient plants and, as long as you're careful to adjust their needs as it grows over time, your cactus will live happily for years without much intervention from you.
But when your cactus does start to decline in health, there are plenty of things you can do to help revive it and keep it alive. These things include ensuring that your cactus is planted in the right environment, watering it at the appropriate times, and removing dead parts of the plant. As long as you're careful and attentive to detail, you won't be able to go wrong when taking care of a cactus.
Last update on 2023-07-26 / Affiliate links / Images from Amazon Product Advertising API