For many people, how cacti can survive in arid regions with limited water is still a mystery; it seems like they only need the bare minimum. However, just like any other plant, a cactus still needs the basics to thrive, like water and sunlight.
What do cactus need to survive? To survive in any environment, a cactus needs the following:
Sunlight
Air
Water
Drainage
Nutrients
Because cacti are hardier than most other plants, they do not require a lot to survive. However, there is a unique way you must care for it. The remainder of this article will discuss how sunlight, air, water, drainage, and nutrients work together to help a cactus thrive, and how you can provide your plant with these essential needs.
5 Things Cacti Need to Survive
There's a common misconception that cacti can continue to thrive even when neglected, but this is certainly not the case. To survive, a cactus will need the following five essentials:
1. Light
We all learned in science class that all plants require light for photosynthesis. No matter what type of plant it is and how much light they actually need, there must be light. Cacti are no different. In fact, a cactus' natural habitat is full of sunlight, so they generally love it.
When it comes to how much light a cactus needs, the amount may differ across various species, but most cactus can survive under strong, direct sunlight.
However, there is such a thing as too much light. If a cactus is exposed to high-intensity light for too long, it can become sunburned. It is recommended that you provide your cactus protection from intense light to avoid this issue, especially if you are trying to acclimate it to a new environment.
On the other end of the spectrum, if you don't provide sufficient sunlight to your cactus, it will grow tall and thin, and in search of the light it needs—a process known as etiolation. In addition, the plant will not be able to flower since it does not have enough exposure to sunlight for photosynthesis.
So, where's the happy medium? Cacti require direct sunlight, but if your cactus will be kept indoors, you will need to expose it to 12 to 14 hours of full-spectrum light. Full-spectrum light provides all the wavelengths that sunlight provides, giving your cactus the light it needs. You can use A Plus LED Grow Lights for Indoor Plants or this Fauna 100W COB Plant Grow Light Full Spectrum, which has a timer to manage the hours of light you expose to your cactus.
Here are some quick cactus lighting tips to keep in mind:
Choose where you keep your cactus carefully. Regardless if you keep it indoors or outdoors, make sure the area it's in receives adequate sunlight.
If you are transplanting a cactus or transitioning it to a new area, gradually increase its exposure to light to avoid shock.
If your cactus is indoors, try to adjust lighting based on seasonal changes. If you bring your cactus inside during the winter, make sure you continue to provide it with the light it needs, although the amount may decrease to account for the change in season.
Be attentive to the look of your cactus; if you notice a slight sunburn on its surface, take measures to provide light protection right away.
2. Air
As obvious as this may seem, your cactus needs to be in an aerated space; like any other plant, it needs air to survive. You need to keep it in a well-ventilated space where it can take in carbon dioxide and output oxygen freely.
One of the reasons why cactus survive in hot and dry environments is the difference in how they breathe. To avoid losing water, a cactus keeps its stomata closed during the day and opens it at night while most plants do the opposite.
But although a cactus can help improve the air quality at night by increasing oxygen, that's no reason to stuff it in a closet or tight, enclosed space. You need to keep your cactus in an open, aerated environment, especially at night, so that it can breathe properly.
3. Water
One of the most common mistakes cactus owners make is underwatering; they assume that because cacti can live in hot environments, they can go for weeks without water. Not providing a cactus with enough water usually leads to it dying; even though they are tough plants, they still require regular watering to survive, just like other plants.
On the other hand, there are also cacti owners who may overwater them. The water may collect at the bottom of the pot, eventually leading to root rot. So, it is important to understand that cacti are drought-tolerant, but they prefer the minimal water life.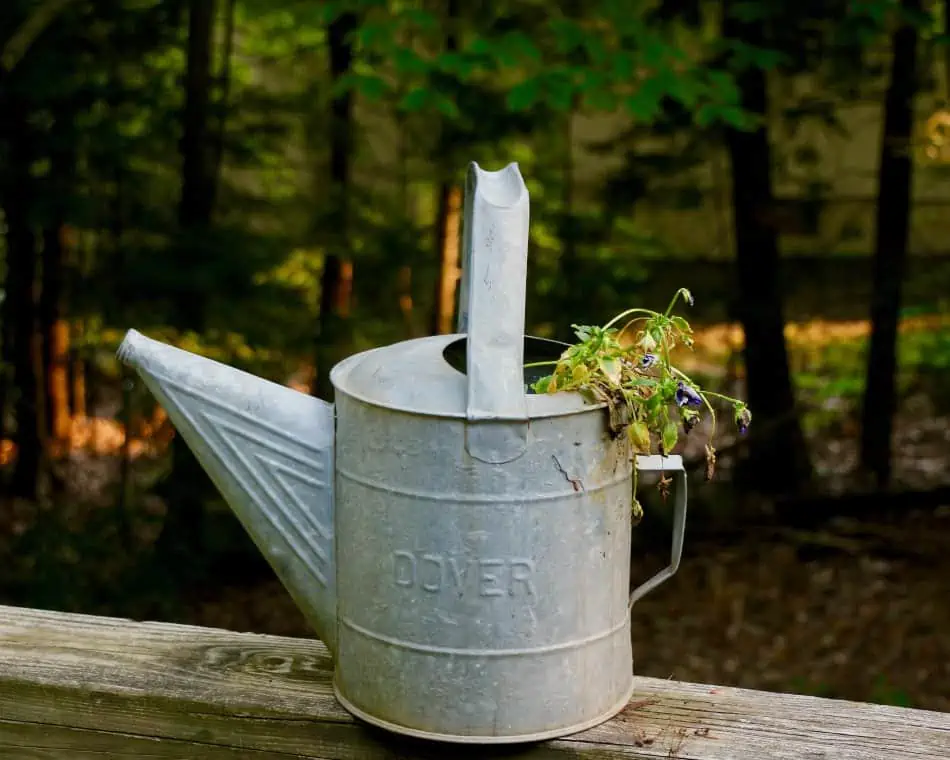 So, how much water does a cactus need? According to experts at the Cactus & Succulent Society of San Jose, you need to water a cactus once a week. You should make sure the soil it's planted in is loose, and the pot has holes at the bottom so excess water can drain easily. You will need to water the cactus until the soil is saturated, and water starts coming out of the drainage holes.
Here are some cactus watering tips you can use to keep it healthy:
Know the cactus species you're dealing with. It's vital to know where your cactus originates from. Some cacti thrive in extremely dry conditions with minimal water, while others need you to protect them against the sun and may need more water.
Younger cacti need more water, but as they get older, they need less to survive.
The growing medium you use matters, so if yours is loose and loses water fast, you'll have to water differently than with a cactus in a medium that retains water more.
Keep the season changes in mind. In fall, you can stick to the weekly routine. During winter, watering once a month is okay since as the temperature drops, evaporation rates reduce. During summer and spring, you can observe your plant and water as required.
The shallower the potting container is, the higher the evaporation, so keep that in mind while working your watering cycles.
Indoor cacti can survive up to two weeks without water, while most outdoor cacti need weekly watering schedules.
Use soft water and rainwater when possible; hard water can destroy your cacti.
Avoid misting the cactus since the humidity available is enough to provide it with any needed moisture.
Assess the type of environment you live in to determine the watering cycles your cactus requires accurately. Most importantly, continue to observe your cactus' appearance so you can adjust its watering as needed.
4. Drainage
Since cacti are drought-tolerant, they can't survive in waterlogged soil. Therefore, it's important to search for a pot with ample drainage—preferably with a hole or multiple holes at the bottom; how many drainage holes a pot has will usually depend on its size. *
*Note: Some indoor cactus owners may not prefer to use a pot with holes to prevent introducing dirt into their living space. In these instances, it is recommended to use a planter with drainage holes plus a tray that can hold excess water and soil that may come out of the pot.
Here are some recommended cactus planters:
It's equally important to pot the cactus with well-draining soil; this will not only help with allowing water to seep through but will also keep the cactus roots aerated.
5. Nutrients
Cacti also need nutrients to grow and process food. Over time, a cactus may lose fertility in the soil it's planted in; therefore, a little fertilization can go a long way in helping the cacti survive.
You will only need to fertilize your cactus during their active growing period; for most cactus, this usually takes place in the fall, summer, and spring. Cacti only require fertilization at least once per year.
The following are cactus fertilizers you can use:
Final Thoughts
Many people prefer keeping cacti as a houseplant because they are low-maintenance and easy to care for. As long as you provide it with sufficient light, air, water, drainage, and nutrients, your cactus will not only survive but also thrive.
Last update on 2023-07-26 / Affiliate links / Images from Amazon Product Advertising API