Everyone can see and appreciate the fact that cacti plants are beautiful and make an incredible home décor. But that is not all succulents are good for. Cactus is also a staple in many parts of Latin America. Some of the cacti species that grow throughout Latin America are edible, and many people love their fruits and nopales. There are also other benefits of having a cactus in your home.
So, what are the benefits of having a cactus? Cacti plants play a critical role in our day-to-day lives. They improve air quality, offer lots of medicinal uses, and can also increase your concentration. Some cacti species produce fruits that make for a tasty snack, while others can increase your productivity. Having these succulents on your office desk can lower your stress levels. Cactus plant owners also say that they enjoy a lot of satisfaction and peace of mind whenever they are involved in taking care of these succulents.
In this post, we focus on some of the top benefits of having a cactus in your home garden or indoors. Read on to find out everything you need to know.
1. Cacti Plants Improve Air Quality
Some cacti species are particularly good at removing toxins from the air. You can still benefit from growing a cactus plant indoors because it improves the air quality.
All cacti plants have tiny spores on their stems that allow them to absorb gases from the atmosphere. Some of the gases that these plants absorb, such as ammonia and benzene, are harmful for human beings if inhaled.
So, it is time to ditch that large and electricity-intensive air purifier and get a few cacti plants.
These succulents also humidify the air, which plays a critical role in improving your indoor air quality even more. They release water vapor into the atmosphere through the numerous pores on their stems during photosynthesis. This helps to put extra moisture into your indoor air preventing it from getting too dry.
Keep in mind that dry indoor air can cause a wide range of unpleasant symptoms such as dry skin and sore throat that nobody wants to experience.
2. Low Maintenance
Cacti plants tend to be low-maintenance compared to other indoor plants. In the natural environment, they usually survive for several months with little or no water at all. Therefore, they are well adapted to surviving long periods without maintenance.
As a plant owner, you are only required to water your cactus when the potting mix dries. In fact, some cacti species can survive the entire winter season without water.
Even the most thirsty cacti plants may only need to be watered once a week. The low water needs can be highly beneficial in regions where water is scarce or too expensive.
You also don't need to feed your cacti plants regularly. In fact, plant experts recommend feeding your cactus only during the growing season. No need to apply fertilizer during winter or fall because the plants go into dormancy.
3. Having Cacti Plants in Your Home Helps to Keep the Environment in Your Head
This is particularly true if you use these succulents as an office plant. In addition to improving your productivity, cacti plants will continuously remind you about the need to take care of the environment and protect plants.
Tending to a tiny and colorful cactus plant every day will make you happy and remind you of the critical role plants play in the natural ecosystem. It may make you more aware of other ways to help the environment, such as using less paper, conserving energy, or recycling.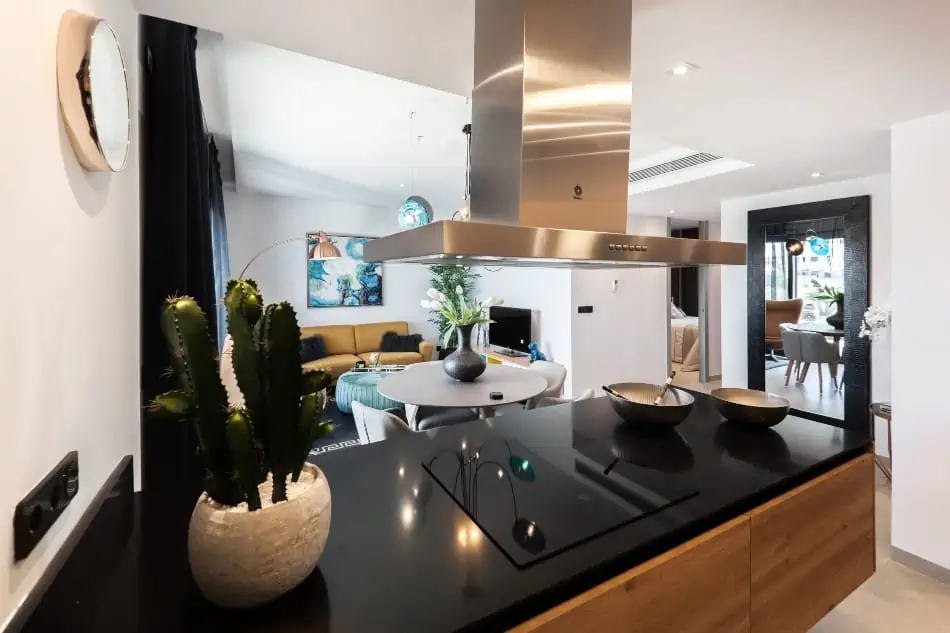 If everyone develops the mindset of caring for our environment, it can make a huge difference in the long run.
With the increase of harmful emissions to the atmosphere and the looming danger of global warming, there is an increasing need for more people to take up the responsibility of caring for plants. You can play your small part by taking care of that cactus.
4. Longevity
Cacti plants tend to be long-lived succulents. Therefore, you won't have to replace them often. Generally, a typical desert cactus's lifespan ranges from ten years to more than 200 years, depending on the cacti species.
Outdoor species tend to live longer than their indoor counterparts because the outdoor conditions are perfect for their survival. However, with the right conditions and ideal care, an indoor cactus can still survive for many years.
The Saguaro cactus remains the longest living cactus species. It is native to Arizona and Mexico and can survive for up to 200 years. A fully grown Saguaro can reach a height of up to 50 feet. However, as the plant grows older, it becomes more susceptible to diseases and infections.
Cacti plants live long because they are adapted to surviving in a harsh environment. Therefore, when they are brought into the friendly home environment, they can relax and live comfortably.
To get the best out of your cactus plant, make sure you water it properly and expose it to sufficient light so that it can survive for many years.
5. Cacti Plants Offer Medicinal Benefits
Most cacti plants are known for their nutrients and medicinal value. The cactus fruit and pads contain powerful antioxidants that can help fight a wide range of infections and ease symptoms of different diseases.
Some of the health benefits of cacti plants include:
a. Eases hangovers
Cactus fruit juice contains vitamins C, E, A, calcium, and much more. These nutrients play a critical role in managing inflammation in your body. In fact, scientific research has proved that taking cactus extract after drinking at least five alcoholic drinks resulted in significantly fewer hangover symptoms such as dry mouth, vomiting, and nausea.
The cactus juice extract also plays a critical role in reducing inflammation in the body, often linked to increased alcohol intake.
b. Soothes joint inflammations
Cactus juice usually inhabits leukocyte migration in your body. Leukocyte is a chemical substance that acts as a catalyst in the development of a wide range of inflammatory diseases.
The juice contains vitamins A, B2, and C, which are great for rheumatoid arthritis patients.
The potent anti-inflammatory properties of cactus juice can also play a critical role in relieving joint pain and soothing joint inflammation. It also eases the stiffness and severe soreness that usually accompany rheumatoid arthritis.
c. Controls blood sugar levels
High blood pressure can be a symptom of a wide range of illnesses such as stroke, diabetes, and heart disease. A study conducted in Mexico revealed that individuals who included at least one piece of a cactus pad in their daily diet record a significant decrease in their blood sugar over time.
Scientific experts and doctors suggest that consuming cactus fruit or pads can be an effective and low-cost way to lower blood sugar for individuals diagnosed with diabetes.
Fortunately, you don't have to spend money on fruits and pads if you have cacti plants in your home garden.
d. Boosts immunity
Regular consumption of cactus fruit or cactus juice plays a critical role in eliminating deadly viruses in your body, strengthening your body's immune system. Cactus fruit/ juice contain high levels of phytochemicals that inhibit tumor growth and increase immune response in the body.
The fruit is also an excellent source of Vitamin C, which is a powerful immune booster. Regular doses of vitamin C boost the production of white blood cells that make your body less susceptible to diseases.
It also helps your body fight off viruses and other disease-causing microorganisms quite effectively.
e. Improves the health of your gut
The juice aids in the growth of good bacteria needed in the gut area. Since cactus juice is a natural detoxifying agent, it can be used to treat diverticular colitis. Also, the laxative properties of the juice make it an excellent natural remedy for constipation.
The juice's anti-inflammatory properties play a critical role in easing the inflammation that may develop in your urethra or bladder, especially if you are diagnosed with urinary bladder infections or gallstones.
f. Natural antidote for skin disorders
Cactus juice is a powerful natural remedy for skin disorders like acne, wounds, and insect bites. The antioxidants present in cactus juice can reduce the inflammation caused by these skin conditions.
A study conducted on rabbits revealed that topical application of cactus juice helped reduce signs of redness, swelling, and pain associated with an insect bite.
The topical application can also help reduce acne breakouts and give you clear, healthy-looking skin. Cactus juice is known to be an effective natural remedy for skin disorders due to its antibacterial properties.
g. Prevents onset of cancer
A study conducted in Mexico revealed that cactus juice contains powerful antioxidants, which can help to reduce oxidative stress and prevent the onset of cancer.
The cactus plant extract contains powerful antioxidants such as vitamins A, E, and C, flavonoids, phenols, and other substances. These nutrients play a critical role in reducing the risk of cancer by reducing the damage to cells caused by free radicals.
Cactus juice can also reduce inflammation in your body and repairs damaged tissues, which further helps to prevent cancer. Regular consumption of cactus juice is a great way to prevent the onset of cancer and other diseases.
6. Cacti Plants Have a Relatively Slow Growth Rate
Most cacti species tend to grow slowly compared to other plants, making them an excellent option for individuals who don't want their indoor plants to change significantly over a short period.
Most homes have limited space for plants. Therefore, fast-growing plants can easily become a nuisance if they outgrow their designated spaces and start encroaching into pathways or corridors.
Fast-growing plants are also tiresome to look after because they usually need regular pruning and repotting.
A typical cactus plant may grow less than an inch in height in a full year. Many cacti varieties also tend to grow upwards, meaning branches and leaves/spines won't encroach into your living spaces.
7. Enhancing Your Memory
Psychology research conducted by the University of Michigan in the U.S. outlined the numerous benefits one enjoys when interacting with nature. One of the benefits is improved memory.
Cacti plants are particularly beneficial in improving memory since they don't require much care.
When you frequently engage with your cactus plant, such as watering it or pruning its branches, your brain will actively work and remember various tasks. This helps to improve both short-term and long-term memory.
These plants also have a calming effect on the mind since they don't require much care and attention.
Therefore, you can spend some time admiring them or simply meditating in their presence without feeling guilty about being unproductive.
By reducing stress levels, cacti plants make it easy for your brain to focus and remember things easily.
8. Sense of Responsibility
Taking care of your cactus plant gives you a sense of responsibility. You will have to ensure that its needs are met, such as providing the right amount of water and sunlight, protecting it from pests and diseases, etc.
By learning how to take care of a cactus plant in the best manner possible, you are teaching yourself valuable lessons about responsibility. This equips you with the skills needed to take on other tasks or responsibilities in life.
Plus, by taking care of something, such as a cactus plant, you experience the joy of watching it grow and develop over time. Knowing that you have created something beautiful can be a great way to boost your self-esteem.
Summary
Now that you know the benefits of having cacti plants in your home, we hope you will acquire a few and start experiencing the magic. To continue enhancing your knowledge on cacti plants, take a look at some of our other posts and subscribe to our email list.
Happy planting!
Last update on 2023-10-05 / Affiliate links / Images from Amazon Product Advertising API