If you are the type of person who loves to spend time outdoors, then the odds are that you have come across a bear's paw (Bear's claw) plant at some point. This is a beautiful flower plant with many interesting features, and it's worth taking the time to learn how to care for this plant so it can grow in your garden. Whether you are looking to replenish your home garden or add a new plant, you will be happy that you took the time to learn how to care for this particular flower.
So, what are the best care conditions for a bear's paw plant? For excellent results, you will want to plant the bear's claws in well-draining soil, rich humus. Ensure that the pot has good drainage holes, as this plant does not like to sit in wet soil. You will also want to place this flower near a window that receives full sun or partial shade each day. New bear's claw plants need to receive at least six hours of sunlight per day during their first three months, but after that, you can move them to a more shaded location if you wish. Bear's claws prefer soil on the acidic side, with a ph level of about five.
With its deep green leaves and red, spiky flowers, the bear's paw plant is one of the most popular plants to grow indoors. This article will walk you through all of the steps needed to take care of this plant, ensuring it thrives.
Quick Facts About The Bear's Paw
The Bear's Paw (Cotyledon Tomentosa) is native to South Africa, but today it is found in most parts of the world.
Here are some quick facts about this succulent plant:
– The leaves resemble a bear's paws. They grow up to eight inches long, and their tips curl inward like claws;
– It has red flowers with yellow spiky centers;
– This is a perennial plant, and it can even bloom in the winter;
– The leaves grow during spring. They remain green through summer, turn red or yellow in the autumn season and then drop off when temperatures start to get colder;
This indoor plant needs lots of light (at least six hours per day), but it will eventually grow too large for space.
– The flowers are between two and three inches long.
How to care for a bears claws plant
So, now that you know a little bit more about this plant, how can you care for it?
Propagation
The best way to propagate a bear's claw is by taking cuttings. This can be done in the springtime when new leaves start to appear at the ends of branches. When you take your cutting, ensure that it contains three or four-leaf nodes and each segment has some roots attached. Plant this section immediately after you have taken it from the parent plant, ensuring that the ends of each segment are covered with soil.
It is also possible to propagate a bear's claw by breaking off one of its branches and placing it in another pot full of moistened sand or peat moss. The branch will sprout roots if you keep the soil slightly dampish at all times. If you choose this method, make sure that the container where you place the branch has good drainage.
Potting and Repotting
When choosing a pot for your bear's claw plant, consider its size now and how much it's likely to grow in the future. Ensure that there are holes at the bottom of any new pot so that excess water can drain away; you do not want your plant to sit in wet soil, or it will get root rot. After choosing the right pot, fill it with well-draining soil before placing your bear's claw inside and adding more soil if needed.
Although this flower is very easygoing when it comes to temperatures (it can survive in average room temperatures), it needs to be repotted every year. This ensures that the roots get enough oxygen and nutrients so that they can continue to grow. If you have a bear's claw plant in an especially large pot, it might need repotting every couple of years instead.
Watering
Bear's claws do not like wet soil for too long at once; this leads to rotting roots, which, in turn, leads to root rot. Water your plant when the soil is dry, and then allow it to drain before watering again. You can water bear's claw plants using either a spray bottle or by placing them in a saucer full of warm water for about an hour once every couple of weeks if you wish, but make sure that any excess moisture drains away after the hour has passed.
You can water your bear's paw by misting. This is done by taking a spray bottle, filling it with water, and then spraying your plant's leaves. This is very effective when using warm or room temperature water on this type of flower because heating the water will damage the roots.
Light Needs
The bear's claw likes lots of light; however, too much direct sunlight can damage the leaves. Aim for a spot that gets at least six hours of sunlight per day, and make sure to rotate your plant every now and then so that it does not burn in one place only.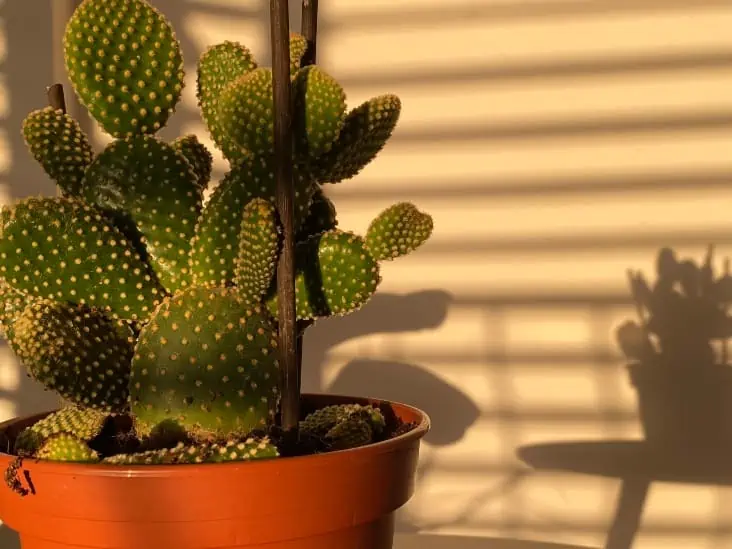 Common Problems
Although generally a drought and disease resistant plant, the Bear's Paw Plant has a few problems that you should be aware of if you want to ensure the healthiest possible plant. Such issues include:
Root rot
This is an issue that occurs when your plant's roots sit in water for too long; this can lead to rotting and wilting. To avoid this, make sure to keep the soil slightly dampish and water your plant with room temperature or warm water only.
Leaf burn
This can happen when you place your bear's claw in direct sunlight for too long; it will cause the leaves of your plant to turn brown at their edges, wither and eventually fall off. To avoid this problem, ensure that the plant gets enough sunlight but avoid placing it in a spot with direct rays.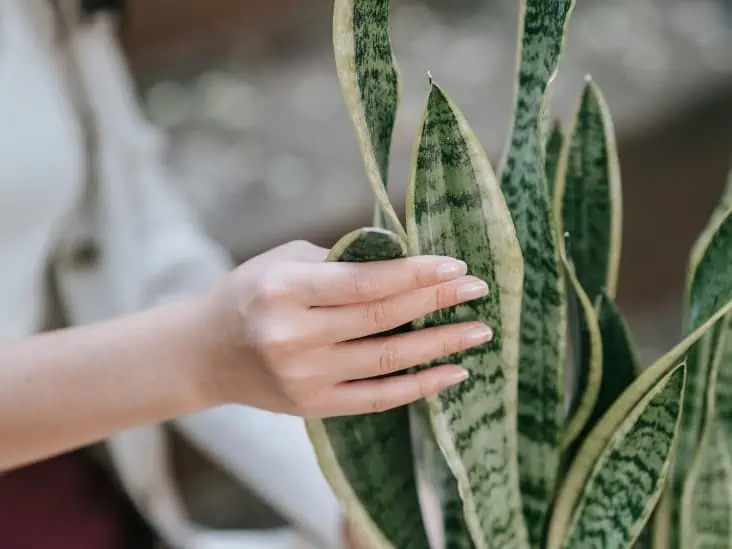 Fungal diseases
These include powdery mildew and root rot which can both be avoided if you water your bear's claw properly. If you have gotten one of those problems, remove any affected leaves or branches to prevent them from spreading.
Toxic sap
The sap found on its stems (and sometimes leaves) can be a skin irritant. This is especially true for children.
Toxins in the soil
The toxins produced by this plant while growing can be found also on its dead leaves and stems. These are dangerous to kids, pets or other animals that may eat them accidentally. To avoid this danger, always position the plant away from places where you can find animals or kids playing.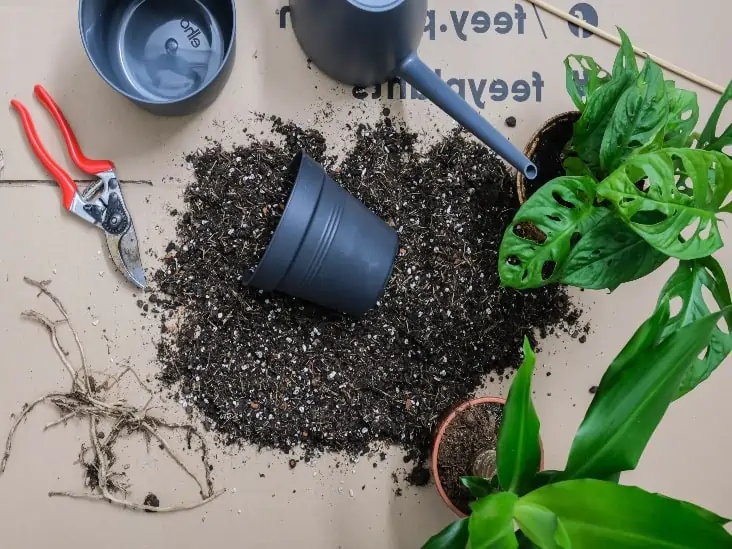 Sunburned leaves
Too much sunlight exposure on the bear's claw flower may cause its leaves to turn yellow and even fall off. To avoid this problem, always position your plant in a spot that gets enough but not too much sunlight. Also, rotate it every now and then to avoid burning its leaves.
Weak stems
This plant needs support since it has weak stems that may break easily due to their weight or the wind. The ideal support for this type of flower is a metal pole with some plastic mesh around it, like chicken wire.
Bear's paw is also susceptible to pests that include:
Thrips
These are small, thin and dark bugs that may attack your bear's paw. To avoid these problems, make sure your bear's claw is not overcrowded in its pot (this causes an increase in humidity), do not place it too close to your other plants and remove any affected leaves as soon as you spot them.
Aphids
Aphids attack the plant's new growth and secrete a sticky substance called honeydew that can attract ants. To prevent this, always use insecticidal soap or neem oil to get rid of these tiny insects.
Scale
Scale is another common pest for plants with leaves such as bear's claw; they appear on stems and underneath flower petals. To get rid of them, you should use a cotton swab soaked in alcohol to remove the insects and their eggs.
Mealybugs
These are small white fluffy bugs that infest your plant's stem or leaves. Excretions from this type of insect can weaken your bear claw, so make sure not to let it multiply for too long. To get rid of them, you can use the same method as for aphids or neem oil.
Growing and caring for the bear's paw can be an uphill task that requires a lot of patience and care. However, with the right information, your plant will grow healthy and strong to provide you with many years of pleasure. If you believe this is the plant for your home garden, these tips should help you grow a bear's paw successfully. Give your indoors that special touch with a bear's paw plant.
Last update on 2023-12-11 / Affiliate links / Images from Amazon Product Advertising API