Cacti are exotic plants that brighten every home they're planted in with their abundance and flamboyant flowers. Many gardeners plant cactus to enjoy their beautiful and sweet-smelling flowers. However, sometimes these striking plants may fail to bloom after many years of having them in your garden. But why won't cacti bloom?
When your home cacti aren't blooming, the issues can be lighting, watering, temperature, or soil. Another reason could be your cactus isn't mature enough to bloom. Some cacti species take up to 50 years before you can see their first blooms. Others might be too old to continue blooming regardless of the care you give them.
So, if you're wondering why your precious cactus isn't blooming, this article may provide you with the answer. Here are the reasons your cactus isn't blooming and what you can do about it.
Weak Root System
Many cacti species like to be root bound, and re-potting them without careful consideration can interfere with their growth. If you must re-pot your cactus, do it early enough, so you don't interfere with its growth. Cacti with weak and unhealthy root systems will not flower. If you re-pot, your cactus will take time before their roots can strengthen in the soil, and until this happens, they won't bloom.
When repotting, choose a container that's large enough. It should be bigger than the current pot so it can comfortably accommodate the plant's needs. Don't forget to fill the new pot with good quality potting soil that will encourage flowering.
When planning to re-pot your cactus, don't do it while the plant is still blooming or about to bloom. It's essential to wait for the plant to finish blooming before transferring to another container.
Rest Period
Before cacti start flowering, they need a rest period. Know the types you have at home and their bloom periods, so you understand when they need to rest. When in their natural habitats, most cacti rest in hot summers. Such species mainly flower in autumn.
If you live in areas that experience cold winters, allow your cactus to rest during this period. The rest period is very crucial for cactus flowering. This is when they develop buds that become visible around 30 to 50 days before they can flower. If you deny them the rest, your cacti may have a difficult time blooming.
You're Overwatering
One grave mistake that most cactus growers make is to give their plants too much water. While many cactus species love to drink once a week or twice, they can survive long periods without water, even in summer. These plants need a period of almost drought so they can be ready to start blooming.
Don't worry; your cactus won't die if you forget to water them for a month or so. The plants have various ways of storing water which they use during drought periods. However, don't forget to water completely because the stored water can still run out.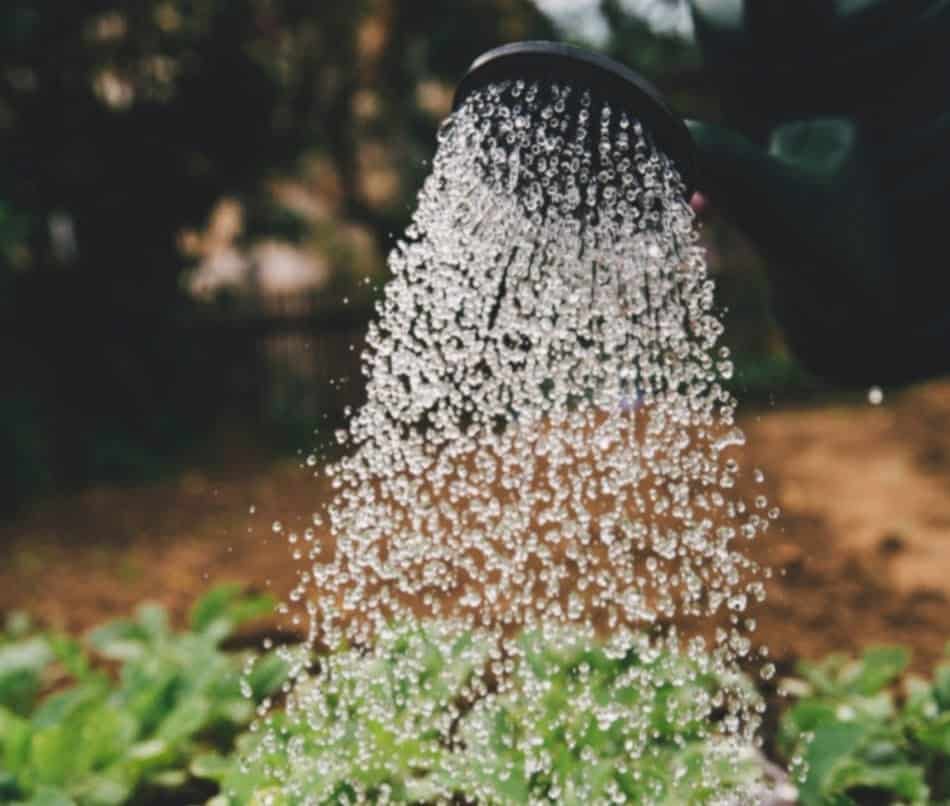 Like other plants, cacti still need water to thrive, though they have strict watering requirements. There are periods when your plant will need constant watering and times when you need to water sparingly. If you want to see the beautiful blooms, you need to understand those seasons to water and withhold watering.
Too Young or Too Old
One of the common reasons why your cactus won't bloom is because it's not yet time. Many cactus species are not able to produce flowers for many decades. You should understand the type you have at home, so you know how long you're going to wait. Some varieties may go for 50 to 100 years before producing their first blooms.
If your main aim for planting cacti is to see the blooms, you should choose ready-flowering indoor cactus types. The types that are likely to bloom fast enough are Parodia, Notocactus, Mammillaria, and Gymnocalycium.
If your cactus was already blooming, then it stops; the reason might be it reached its full maturity stage. An old cactus may not flower as often as it used to. Some stop blooming altogether. But you can still consider giving them special care to encourage blooming.
Your Cactus Is Not Healthy
Flowering means your cactus is healthy and happy. Cacti only bloom when you take good care of them and provide them with habitable conditions. At times, your plants might be experiencing several health conditions that discourage their blooming.
Root rots that are not yet visible or fungi attack can stop your plant from blooming. Sometimes your plants may not http://armodexperiment.com/ show any signs of distress; hence you might not realize they have health issues. Plants that are attacked by pests may also fail to bloom. Ensure you treat your cactus and get rid of all the pests attacking it so it has no trouble blooming.
No Fresh Air
Indoor cacti still need enough light and fresh air, especially during their active growing period. You can try leaving your plants outside to get fresh air until around October. The lower temperatures harden off plants and prepare them to flower. If your plants are too warm after summer, they might become too sensitive, and this will interfere with their blooming.
Not Enough Light
Your cactus needs plenty of light to bloom. You must ensure it receives plenty of light throughout the year. Even in winter, you should still ensure you place your cactus in the brightest locations of the house.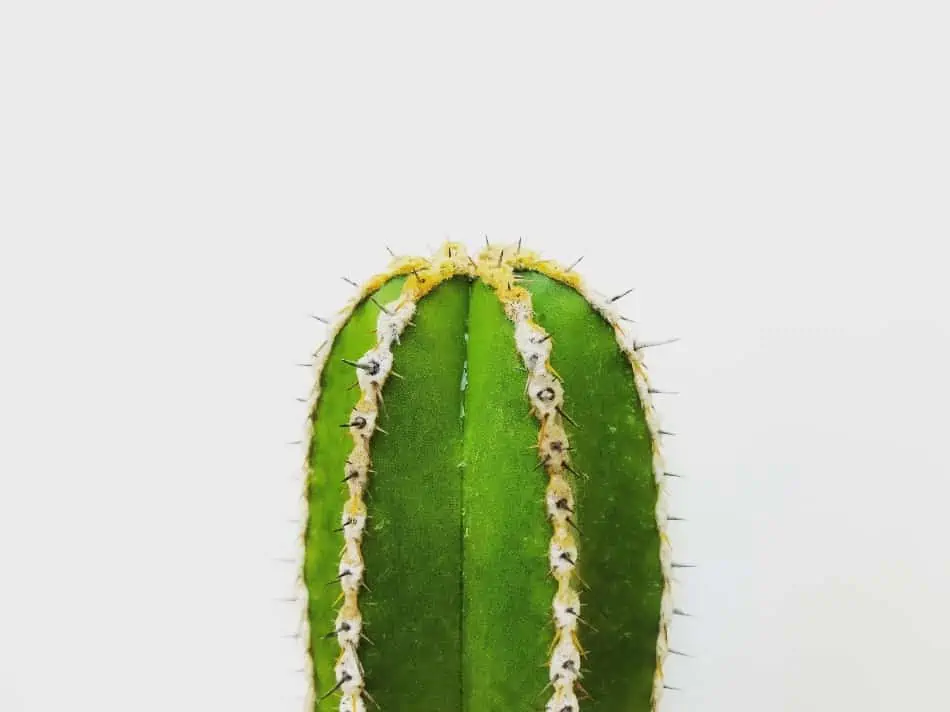 How you position your cactus towards the light will matter a lot when it comes to its flowering. Positioning is especially vital for indoor cactus placed on the windowsill. Ensure it gets enough light by positioning it properly. Consider turning your cactus from time to time, so it gets consistent light throughout its body. However, don't turn your cactus too often, as too much movement might prevent it from flowering.
Don't forget that some cacti species can't stand intense heat from the sun. But they still need the light to thrive. You should ensure they get the required sunlight. You should protect them from sun damage by filtering the light. You can also consider using grow light, so your indoor plants get the needed light.
Using Wrong Fertilizers
It's good to give your cactus a little bit of extra care by adding fertilizers. However, you must be careful when choosing your fertilizer type because a little too much or the wrong type can prevent your plant from blooming. Many fertilizer types are not suitable for cactus. Some can make the plants grow at a very fast pace and cause bacteria accumulation in the soil.
Don't give your cactus fertilizers that have high nitrogen content. Avoid manure as well. If you must give them fertilizers, consider those with high potash content. Don't fertilize your cactus when you've just re-potted them. Don't overfeed your cactus because this will interfere with their blooming.
FAQ
What can I do to make a cactus flower?
One of the things you can do to facilitate the flowering of your cactus is to give it enough water and light. Your cactus should get enough sunlight during its growth period and move it to a cooler place during dormancy. Make sure your cactus is healthy and growing for it to flower. If your cactus is not growing, it means it's unhealthy, and it definitely won't flower.
When do cacti flower?
The flowering period for your cacti depends on the species. Some cacti may flower in late spring or summer. Others like holiday cacti flowers in winter. Regardless of the blooming period, don't expect your cacti to bloom until it's mature enough. Find out the type you have and give it the care it needs to blossom.
Do all cacti bloom?
Cacti are categorized under flowering plants, which mean all of them are capable of blooming. The only thing that makes a difference when blooming is the age and care you give your plant. You must find out the blooming requirements of the cacti species you have so you understand how to make them bloom.
What are the conditions that encourage blooming?
Cacti grow in containers in the USDA zone. All they need is proper care, and they'll reward you with great blossoms. Make sure your cacti get at least four hours of sunlight, mostly morning hours. Water regularly during the growing seasons and allow the soil to dry between watering. Fertilize monthly, especially during spring growth towards the end of summer. Decrease watering in the winter dormancy period and ensure the temperatures remain at 50s.
Summary
Now that you know why your Christmas cactus is not blooming and what you can do about it, you must want to try it right away. But before you get too excited, remember that the reason why your cacti won't flower might be because you're the one who's so impatient. You can't just plant your cactus and expect to get results right away. As long as they're growing, give your plants time, and they'll bloom when the season is right.
Last update on 2023-10-05 / Affiliate links / Images from Amazon Product Advertising API