Whether you are a budding houseplant enthusiast or you have been tending them for yours, you must have heard or come across a cactus plant. Cactus may be a unique plant-based on its growth pattern, size and shape, but it is the easiest to care. When looking for that one plant to add some pomp in your space, a cactus should be on top of your list thanks to its low maintenance and ease of care.
So, Is cactus easy to take care of? Caring for a cactus depends on how well you approach factors like potting, drainage, fertilization and lighting. By choosing healthy seedlings, getting the right potting soil that easily drains water, moderate lighting and occasional fertilization with the right balance of NPK fertilizer, then caring for cactus should be easy.
This article will be looking at how easy it can be to care for a cactus by considering the right care tips. It will delve into the dos, and don'ts when tending to cactus plants. It would then wrap up with factors that will make it super easy to care for cactus plants.
Choosing the right pots and potting soil
While in its natural habitat, cactus plants thrive best under arid conditions. Based on this, it is advisable to try as much as possible and replicate the same conditions when growing cactus at home. After choosing a healthy seedling, ensure that you get an ideal pot. A good pot for cactus should have drainage holes to help drain out excess water.
Cactus also needs the right soil mix. You want to get a soil mix that does not hold much water nor drain out too fast. Cactus prefers soil with enough sand and rock to replicate their natural habitat. When it comes to soil, you may choose to go with commercial mixes or make your own soil mix at home. The type of soil mix to go for depends on your cactus variety, but as a rule of thumb, a good soil mix should have some bit of peat that helps hold moisture.
Cactus thrives best with a soil mixture that includes potting soil, pumice and coir in the ratio of 5:2:1 respectively. With this mixture, the soil will dry out evenly and give room for the plant to use up its nutrients effectively. However, you may see the need to tweak this recipe depending on the cactus variety in question.
Watering
Watering a cactus can be a tricky affair. On one hand, you know they are plants and would, obviously need water to survive. On the other hand, you are also conscious of the fact that these are desert plants adapted to survive in areas with little water. The trick here is knowing how best to balance the two. The truth is, cacti need enough water to thrive; they just happen to have a unique ability to survive longer without water.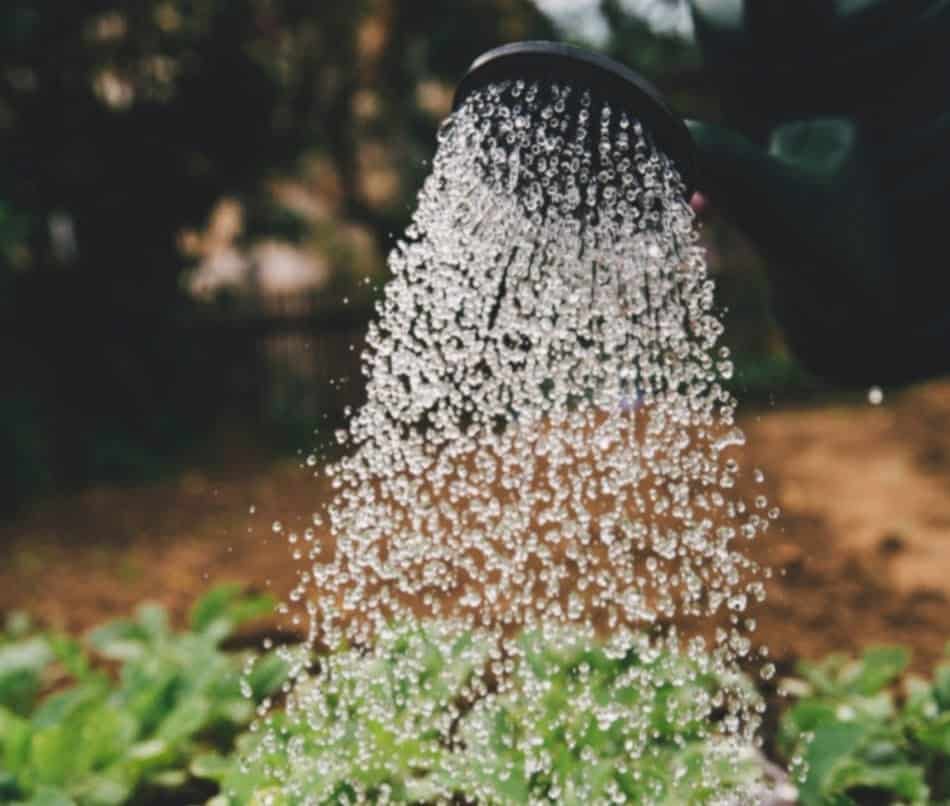 If you are looking to get vibrant cacti that will produce healthy blooms, you got to get your watering regime right. As a rule of thumb, always make sure that the soil is dry between your watering routines. Too much water can easily lead to root rot, and this can mean premature death of your prickly companion.
You would fare much better in sunny areas or locations with high heat conditions by watering your cactus once every week. However, when winter hits, you can cut down on watering since, at this point, the plant is dormant and won't need much nutrient uptake. If you are not sure when to water, you may want to check on the soil moisture from time to time. Once you note that the first 2 or 3 inches of the potting soil is dry, it is time to water. Always make sure that excess water drains out from the pot. This helps prevent chances of root rot.
Lighting
Cacti are desert plants, and so it is only natural that they will prefer some adequate amounts of sunlight. However, when positioning your cactus at home, they should not be exposed to direct sunlight as this can led to burns. Based on the variety, cacti need varying amounts of light throughout the day. As such, you may see the need to keep changing their positions or simply place them in moderate light all through the day. In this case, a south-facing window will work best.
Some signs of too much light may include the plant turning brown or yellow on the side facing the sun. In case this happens, relocate the plant to a cooler location for some time and let it heal up. In cases where you cannot access the natural sunlight, then you may opt for artificial lighting in the name of grow lights. This is a special type of lighting that can replicate that of the sun and help keep your plants healthy.
Fertilization
Think of a cactus and the picture that comes to mind is a plant that can survive in arid conditions with limited nutrient supply. With this notion, you may be tempted to think that cactus does not need any fertilizer. Nothing could be further from the truth. Cactus needs the right amounts of fertilizer just like any other plant to help it grow actively, bloom better and multiply much faster.
A good fertilizer for cactus should have the right balance of NPK (Nitrogen, Phosphorous and Potassium) where in this case, phosphorous should be higher than nitrogen. Cactus will work best with soluble or liquid fertilizer as these can be taken up easily by the plant.
Make a weekly inspection of your cactus for any signs of new growth regarding fresh needles, new leaves or a general increase in size. Any new growth noted should be a sign that the plant needs fertilizer. Otherwise, it is recommended that you fertilize your cactus at least once a year. Only apply fertilizer when the plant is actively growing and cut down the same during the winter months as the plant will be in a semi-dormant state at this point.
Success tips when caring for a cactus
Understand your specific cactus species care tips
Good lighting, the right soil, watering and fertilization are not enough to guarantees success when caring for cactus. Success in cactus care starts from making the right choice of cacti for the right conditions. Cactus will thrive better in certain conditions depending on the species. As such, you must choose a cactus species that can easily fit into your weather conditions apart from fulfilling its purpose of adding some pomp in your indoors or garden.
When buying your prickly companion, take time to determine the exact species of the plant you are buying. Your arborist should be in a position to expound more on the specific care tips for your particular choice. On the other hand, knowing your cactus type will help you do your own research online or elsewhere in terms of how best to take care of the plant.
Look out for pests
Contrary to popular opinion, cactus is occasionally susceptible to pests. As such, it is advisable to keep a close watch on your cactus pans for any signs of pests from time to time. Some of the common pests that attack cactus plants include mealy bugs, scale and spider mites. The earlier you note them, the better as this will give you ample time to get rid of them without much hassle. You can use several pesticides to get rid of such pests, which will depend on your cactus variety and the type of pest in question.
Avoid getting pricked
By planting cactus indoors, it can only mean one thing; constant contact from time to time. Considering that most cactus plants have pricks or spikes, these may cause bodily harm if not handled carefully. When relocating or inspecting your cactus plants, use some thick hand gloves or wrap some sheets of paper around the plant before handling them. Alternatively, you may also use moving blankets to help protect your hands from the plant's spines.
Keep Succulents Clean
Depending on the position of your cactus indoors or out in the garden, they will pick up dust and all sorts of dirt with time. This can be detrimental to its growth. As such, it is advisable to wipe its leaves regularly and stems with a clean cloth. This not only helps keep the plant vibrant but also improves is overall outlook and appearance. This should be done as per need basis depending on the overall conditions of the room, but as a rule of thumb, clean your cactus whenever you are cleaning your room and tending to your garden. With a clean cactus, you can easily note any changes in terms of discoloration, dents or even pest infestation.
Last update on 2023-07-27 / Affiliate links / Images from Amazon Product Advertising API