"Low maintenance" – that is probably the first thing that comes to your mind when you hear the word "cactus." While there is no doubt about the fact that these plants require minimal care and attention to thrive, there are still a few things you need to do to ensure they survive and thrive. Rot is one of the common cacti problems that you need to avoid at all cost. Rot can occur on any part of a cactus plant, from the tip to the roots.
So, do you want to know how to save a rotting cactus plant? It is possible to save a rotting cactus as long as the damage isn't severe. No matter the part of your cactus plant that is rotting; there are a few things you can always do to save the plant. You can fix root rot by avoiding overwatering, repotting the cactus in dry soil, and getting rid of the rotted sections.
In this post, we discuss some of the common signs and symptoms of rot in cacti plants, and some of the steps you can take to save a rotting cactus. Read on to find out everything you need to know.
Why Is My Cactus Plant Turning Brown At the Top?
If you realize that your cactus plant is starting to turn brown and mushy at the top, then it could be a sign of tip rot, also known as cactus stem rot. In simple terms, it means that sections of the plant's stem are rotting, and you need to act fast to save it.
If you don't act quickly, the rotting may spread down to the entire stem and will eventually kill your plant.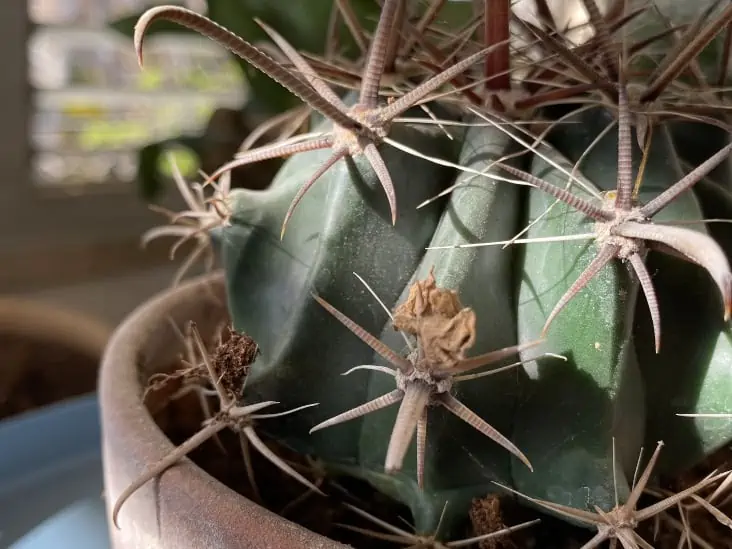 Keep in mind that once your plant starts rotting from the tip downwards, it won't stop unless you get rid of the rotted sections. Therefore, if you discover tip rot, be sure to act promptly to save the plant.
Why Is My Cactus Plant Rotting Top Down?
There are few things that can cause your cactus to start rotting from the tip downwards. Fungus, disease, or water penetrating an open wound on the plant can cause this type of rotting.
If your plant is damaged in any way, it is always vulnerable to being infected with fungus spores or diseases. Water may also settle into the wound, causing the plant to rot from inside out.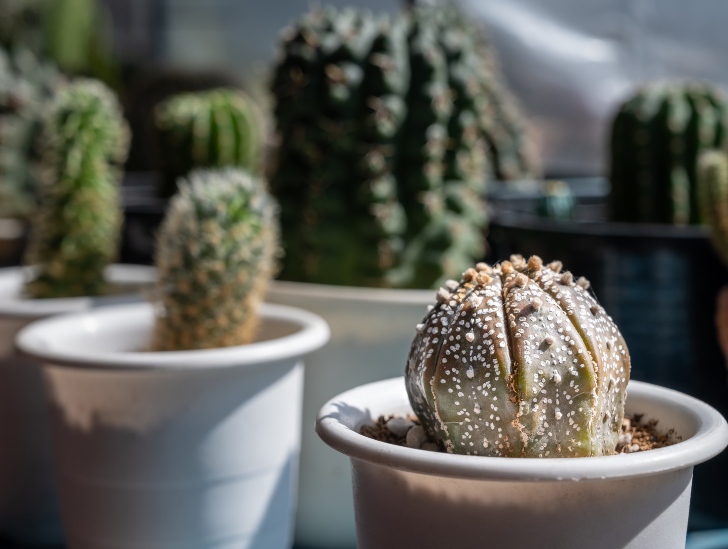 Sometimes, this type of rotting could also be caused by animals and bugs feeding on the plant, or someone could have brushed it and left a wound behind.
Chances of knowing the exact cause of the problem are minimal, so don't curse yourself about it.
The good news is that the steps you need to follow to save your rotting cactus are pretty the same, no matter the cause of the problem. We shall discuss what you need to do to stop the rot from spreading in a few minutes.
How to Save a Rotting Cactus Plant
Once your plant starts rotting, there is only one way to save it; get rid of all the rotten parts so that the rot doesn't spread to other parts of the cactus. If you fail to remove the rotten sections, the rot will continue to spread, and within no time, your plant will be dead.
So, let us see how you can save stem rot and root rot.
Saving a cactus plant from stem rot
When the rotting occurs near the tip of the plant or in the middle stem, all you have to do is cut and toss off the rotting section using pruning shears or a sharp knife.
If your plant has been wounded, study the wound carefully to be sure there are no signs of stem rot. The existence of a dark tissue or even a slight orange discoloration could be a sign of rot.
If you notice such signs, be sure to cut that section of the stem until you remain with a healthy tissue.
Once you have gotten rid of all the rotting areas, consider treating the wound with powdered sulfur to avoid infections and help it heal relatively faster.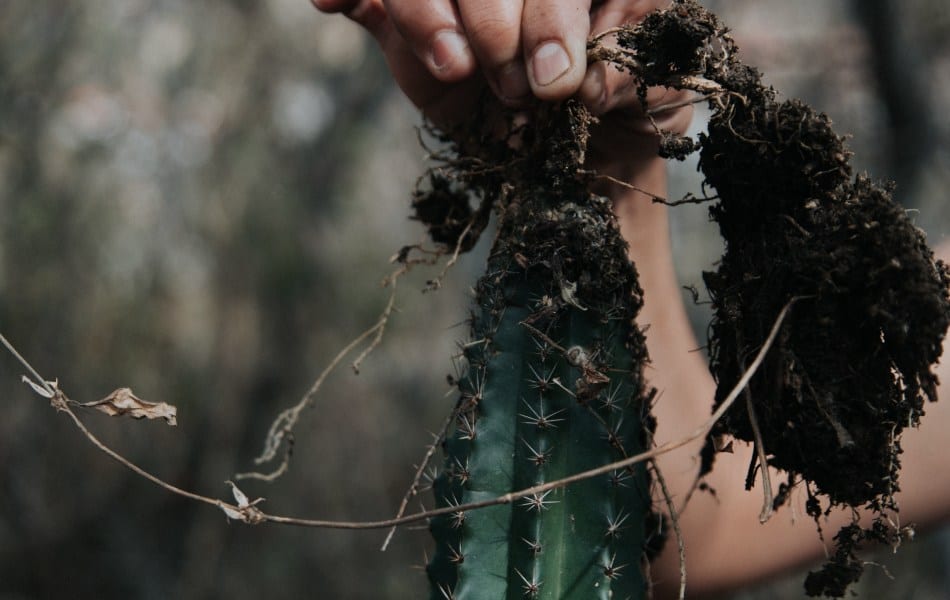 Over time, the wound will callus over, and multiple new stems will start to form just below the cut areas. Decide if you want to keep all of them or not. As long as you provide the cactus with the right conditions, it will heal fully and thrive again.
Saving a cactus plant from root rot
Root rot is more difficult to detect because it occurs underground. In fact, when your plant starts to show signs of root rot, you need to act swiftly and re-pot it to stand any chance of saving the plant.
Keep in mind that this will only work if the top part of your cactus is still healthy and green. If it is already yellowing or going soft, it might be a little late, and all you have to do is forget about the plant and go out to purchase a new one.
Assuming the top part of the plant is still healthy, use a sharp knife or pruning shears to cut it off from the roots. Make sure the top section you remain with doesn't have any wounded parts. Dispose off the bottom part of the plant.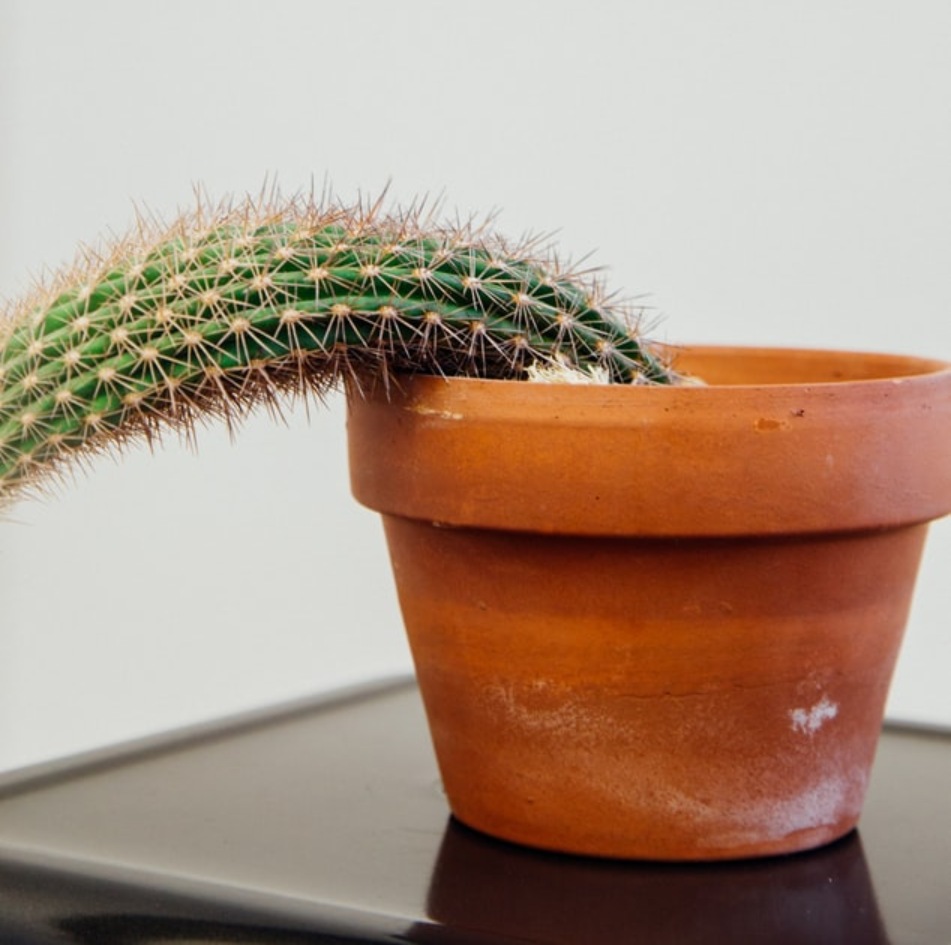 Examine the wound carefully to ensure the remaining part of the plant that you want to repot doesn't show any signs of rotting. If you notice even the slightest tinge of orange or brown, slice it off until you end up with a section with no signs of rot.
Sometimes, you may discover that the rot has spread from the roots right through the stem of your plant. In such a case, it is game over, and there is nothing you can do to save your cactus.
Once you are sure that you have remained with a healthy piece of your plant, consider applying sulfur powder to the wound to prevent fungi infestation. The powder usually acts as a natural fungicide.
Set aside the piece for a few days to allow the wound to callus over. Callus formation can take a few days or weeks, depending on the thickness of the stem and weather conditions. Thicker stems may take much longer to callus over.
If you notice that the wound is taking more than one month to callus over, consider turning the stem quite frequently to prevent its tip from starting to grow upward from the prone position because it may ruin the plant's future symmetry.
If you want to avoid turning the cutting every time, make sure it is standing in an upright position in a safe location.
When the has calloused over, and the entire cut is dry and hard, it is time to repot. Consider using a new pot, but if you decide to keep the previous container, ensure you empty and clean it thoroughly to get rid of any disease spores.
Also, use a dry potting mix and avoid watering your plant immediately after potting because it may lead to a new wave of rot. Give it a few weeks in the dry potting mix until new roots start to form then water it lightly.
Watch Your Watering
Although cacti plants love water, too much of it can be detrimental. Overwatering is the primary cause of root rot in these desert plants. In fact, when it comes to good cacti care, it is better to underwater than overwater.
Therefore, if you notice that you have been overwatering your plant, you need to find a way of helping it shed as much water as possible. To do that, consider transferring the plant to a dry potting mix and stop watering for a few weeks or months.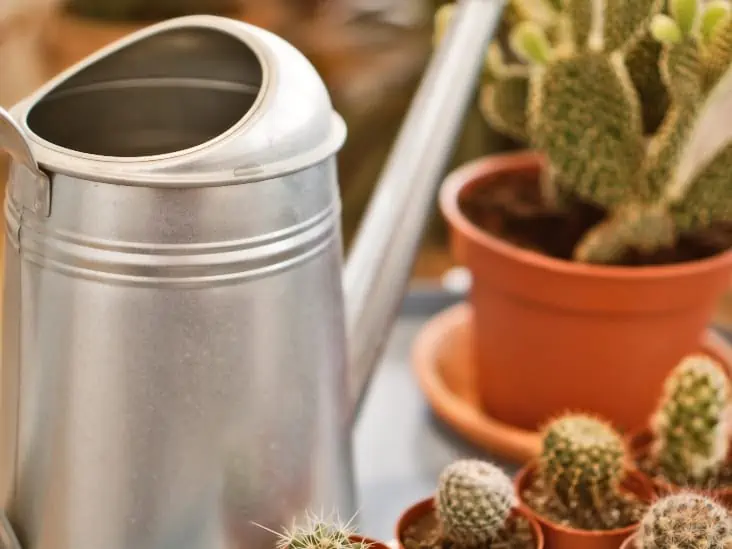 Also, make sure you are using the right pot size that contains plenty of drainage holes to let out the excess water during watering. Your potting mix must also be porous to drain excess water out quickly.
If you are growing your cacti plants outdoors, consider planting them directly in the ground because it gives you less control over watering. That way, the plant will mostly rely on nature for its water needs unless there is a prolonged drought in your area.
If you still have any doubts about how best to water your indoor or outdoor cacti plants, be sure to read our watering guide here.
Final Thought
Now that you know how to save a rotting cactus, nothing can stop you. Be sure to take action as soon as you notice any signs of rot on your cactus plant. Keep in mind that this is a serious problem that can easily lead to the death of your plant if you don't take appropriate action as soon as you realize it.
If you are not sure of how to deal with cactus rot, be sure to consult an expert and let them help you.
Last update on 2023-07-26 / Affiliate links / Images from Amazon Product Advertising API