Cactus rot is one f the worst nightmares you can encounter as a cactus enthusiast. Depending on the extent of the rot, this may spell the end of your cactus or a chance to save it. While cactus rot may be detrimental, there are a number of steps you can take to save it.
So, how can you save a rotting cactus plant? The best way to save a rotting cactus plant is first to determine the type and extent of the rot. In cases where the plant is rotting from the top down, the best way to save it is by pruning off the rotten sections or layers of the stem. This prevents further spread to the healthy parts of the plant. In instances where the plant is rotting from the bottom up, the best remedy would be to cut off the healthy upper part and propagate it to produce a healthy plant.
This article will be looking at practical ways to save a rotting cactus plant. It will start by looking at the causes of such rot. This will help inform the best approach to saving your cactus from imminent death. It will then look at the practical ways to save the cactus based on the root cause and extent of the damage.
Why is my cactus rotting from the top down?
Several factors may cause your cactus to rot from the top down. These may include fungal attacks, too much water or an open dent caused by animals and other environmental factors. Once the water settles on such a dent, the stem may start rotting from the inside out.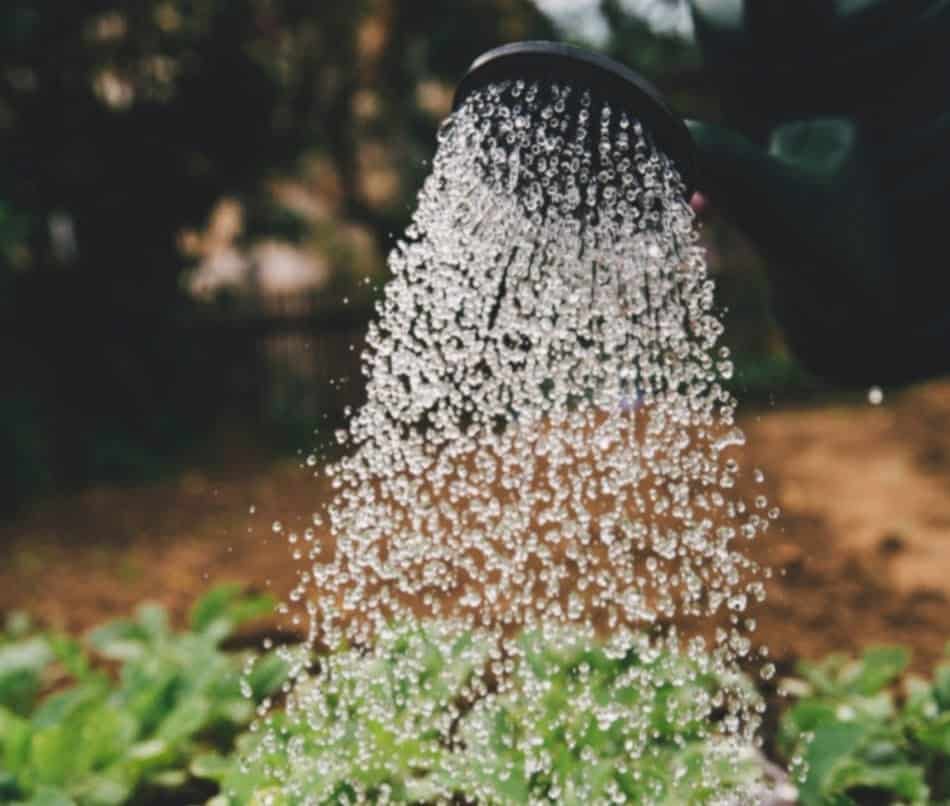 In some cases, a cactus plant may start turning brown at the tip of its stem or pads. This is a condition called tip rot or stem rot. This rot usually spreads fast and eventually affects the whole plant if not attended to in time.
While some causes of stem rot may be obvious, others are not. As such, you may never get to know the exact cause of the rot, and this is not something to worry about. The good news is, no matter the kind of stem rot you may encounter, its remedy is almost universal.
How to save a cactus rotting top down
Once you notice any early signs of stem rot on your cactus, act as fast as you can. Cactus rot spreads rather fast, and you will need to prune off the affected parts to help save the plant.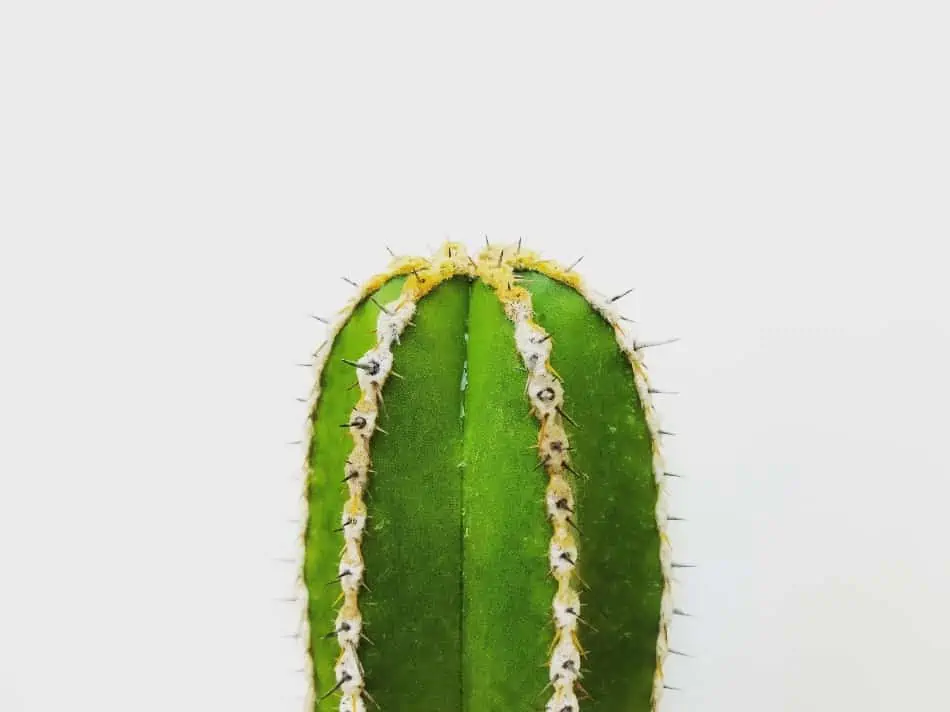 However, it is also worth noting that some external signs of cactus rot can be deceiving. By the time you notice some small brown spots on your cactus, chances are that the damage may be worse on the inside. Nevertheless, you will need to undergo a couple of steps to effectively save your cactus from stem rot. You will need to:
Choose an appropriate pruning tool. Usually, pruning shears or a sharp knife will get the job done
Make sure your cutting tool is clean or well disinfected. This helps prevent the chances of fungus spread from plant to plant.
Remove the rotten sections gently from layer to layer. Keep doing this until all signs of rot are gone.
Ensure that the last cut is at an angle. This will avoid any changes of water settling on the wound, thus causing further damage.
Move your cactus to a dry area. The stem should not get in contact with rain or water until the wound heals up.
In cases of fungal attack, wash away the fungal spot using a disinfectant and a small brush. Do this by scrubbing away the black or yellow spots.
In other instances, you may not necessarily have to prune your stem. If the condition looks mild and reversible, place the plant in some sort of quarantine. Here, you can subject it to a mock drought. Simulate a dry environment by placing your cactus in sand, using bright heat lamps and avoid watering. These steps alone may be enough to kill destructive patches of Drescher fungus.
How to save a cactus rotting bottom up
Apart from rotting top-down, a cactus may also rot from the roots. This is usually termed as root rot. While it may be caused by a number of factors ranging from bugs to overwatering, its remedy follows a similar path.
A cactus rotting bottom up can be a challenge to reverse. While there may be some supplements that help dry up the rotten parts and spur new root rot, the success of this technique negligible. As such, the best way to deal with the rot in cactus is cutting off the healthy part of the stem and propagating it to produce new roots and a new plant.
For this practice, follow the following steps:
Determine the extent of the root rot and cut off the rotten section
Allow the cut stem to calluse by keeping it in a dry place for several days
Get some good cactus soil mix ready for propagation, here are our recommended ones.
Dip your cactus stem in rooting hormone to help spur root growth before repotting your cactus
Do not add any water to the soil until some new growth on the cutting develops.
By following these steps religiously, your cactus should root within a few weeks, and in no time, your plant will be up and healthy again.
How to prevent root rot in cactus
Well, instead of going through the hassle of treating root rot or saving the plant from the same, why don't you take steps to prevent it from happening in the first place? Here are some practical steps you can take to prevent new infections after saving a plant to avoid root rot all together:
Do not plant or repot your cactus in the same soil you used for a previously affected plant. Since it is not always easy to determine the exact cause of root rot, you do not want to risk re-planting it in the same soil.
Use well-draining soil for your cactus (here are our recommended ones). Whether we are talking about the commercial or homemade mix, it is important to drain excess water effectively. One of the main causes of root rot in cactus is overwatering, and you do not want to increase the chance by using thick soil.
Use proper containers or pots that allow the draining of excess water from the soil through drainage holes. Your container should also be big enough to allow the healthy growth of roots without the risk of overcrowding and clogging.
Avoid using too much water during your watering regime. As a rule of thumb, water your cactus once you notice the upper two inches of the soil feel dry.
Is a cactus turning soft sign of rot?
A cactus stem is usually mushy. However, it may sometimes turn uncharacteristically soft. This could be an indication of poor health, and several factors can cause this. It may be a result of disease, poor cultivation practices, and improper watering regimes.
In other instances, a cactus going soft may also be a sign of stem or root rot. Alternatively, the condition may be a result of a fungal or bacterial infection. This would usually attack the plant from its openings in the flesh. The process may be accelerated by warm and moist conditions. Common signs of such attacks may include sunken spots and soft areas around the pads or stem. In other instances, some oozing may be noted from the stem.
Common signs of cactus root rot
Root rot may not be noticeable in its early stages, unlike stem rot that can be physically examined in real-time. As such, it may take a keen eye to notice such signs. Usually, the signs may be noted from the condition of the stem or pads. These may include:
Discoloration – The majority of cactus stems is usually green. However, root rot may see the plant deprived of essential nutrients from the soil, thus changing its normal coloration. In this case, the plant may turn black or brown.
Shakiness – Roots act as the support for the whole plant. When root rot happens, the roots become weak and may not hold up the plant as expected. This shakiness could mean some root rot.
Mushy roots – The best way to notice signs of root rot is by carefully uprooting your cactus. If you notice signs of mushiness in the roots, chances are the roots are rotten. You may need to cut off the rotten section and repot the plant in such a case.
Cactus rot is one of the main causes of death in cactus. As such, you must look out for any early signs before the damage becomes irreversible. While the causes of cactus rot may differ from one species to another, the signs are almost always universal. Take your time to study your plant to help you notice any early signs of poor health.
Last update on 2023-01-13 / Affiliate links / Images from Amazon Product Advertising API