Cactus rot issues are one of the scariest moments for every gardener. The plant itself is an investment in time and money, and seeing it die can be heartbreaking. But there is something you can do to save it. All you need are a few household ingredients and some time.
Believe it or not, saving a mushy cactus is possible and very easy. All you have to do is find out the cause of the mushiness, cut out the dying part, and clean off all of the dead tissue. You can also re-pot the plant in a clean pot with fresh soil.
Your cactus gets mushy, soft, or worse, waterlogged? There are three ways you can resolve this issue without having to toss it out. Let's explore them.
Understand the Cause
Before you begin saving your cactus from the pangs of death, you need to understand the cause or source of the problem. Usually, a cactus gets mushy because of one or more of the following reasons:
Overwatering
Overwatering is a common reason for your cactus being unable to recover. It might start as an innocent mistake when you spray the plant with too much water after not seeing it grow for some time. But once the rot sets in, there is no going back. Sometimes, the roots also rot due to excess water, and this can be dangerous because if you don't take action right away, the plant will lose all its root hair and die slowly.
Pests
If pests like mealybugs or scale insects have hit your cactus, then it isn't far from being completely dead. They suck the life out of your cactus by feeding on it, and that rots the plant from behind until it is mushy all over.
Inadequate Air Circulation
Your cactus needs fresh air to live, just like all other plants do. But if there is no air circulation in your room or if you keep the plant in a place that doesn't get any natural light, it will start to rot from inside.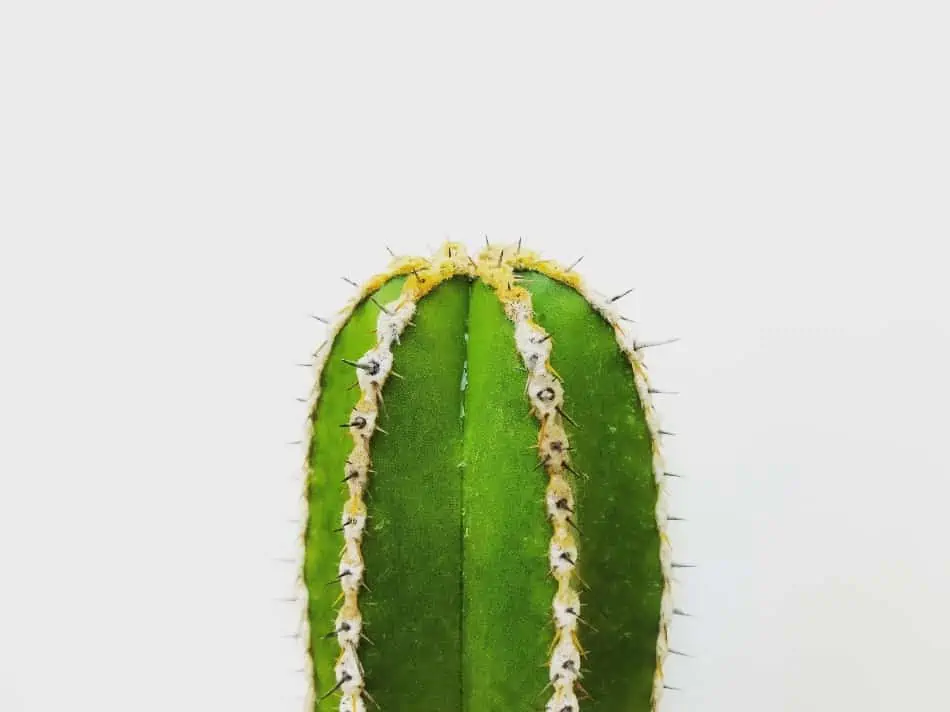 Dust
This might seem like a strange reason for your cactus turning mushy but think about it. If you have dust or dirt on the leaves of your cactus, then there is no new supply of nutrients getting in for the plant. Also, if the leaves don't have a way to clean themselves off, the dust will prevent sunlight from reaching inside, and it will also rot your cactus over time.
How You Can Revive a Mushy Cactus
After you understand why your cactus is mushy and what you need to do, here are ways you can save it. Keep in mind that these methods only address mushy cactus symptoms and not the underlying reasons behind them.
Watch Your Watering
If you want to prevent your cactus from getting mushy again, follow this first tip; water it less often but more thoroughly. Don't allow your cactus to get thirsty and dehydrated because that will mean danger. The plant will dry, brown, and get calloused. This is actually the opposite of how the plant reacts when you overwater it.
Avoid watering your cactus during night hours because the water won't have enough time to dry out, and it will cause rotting. Also, be careful not to overwater your cactus because this is the main cause of rot issues. Too much water will drown the roots and cause them to rot and become mushy.
Remove the Damaged Parts
If your cactus is rotting from the top, it will be very easy to cure. Cut away the mushy. If it's rotting from the bottom, then prepare yourself for a little more work.
The most important tip here is to remove as much damaged tissue as possible and leave only healthy tissue behind. You can use tweezers for this if necessary but don't touch what you can't see.
You might want to start with a thick paper towel or cloth between your cactus and the tweezers. This will prevent any chance of damaging the healthy parts by mistake. Ensure you remove the rotten tissue as soon as possible because letting it stay there will only invite more rot to spread.
Re-pot the Plant
If your precious cactus plant is rotting from the bottom, you won't be able to cut the mushy part out. In this case, your best bet will be to re-pot your cactus, preferably in a larger pot.
Usually, re-potting is carried out to grow the plant bigger and create space for the roots. But in this case, we will leave the old soil where it is and give it more space by moving up the pot.
There is an important difference between this and regular re-potting. With a normal re-pot, the plant's root ball does not get disturbed. Here, you need to remove some of it to place the bottom part in a clean soil bed. Do this gently because cacti are delicate plants and can easily snap if you pull at them too hard.
After you place the bottom part in the soil bed, fill it up. You'll have a pot that has only one part of the cactus root ball in contact with the soil. This is fine because the roots can grow freely from there, effectively filling up all the space we gave them.
If possible, put your cactus in a place where it gets some natural light during the day. This will help it grow new healthy parts more quickly after you remove the old ones.
Re-pot your plant as soon as possible because letting its root ball stay loose for too long will cause it to turn mushy again and possibly rot completely from inside.
Trim Away Dead Leaves
Over time, leaves get damaged and when they do, cut them away because they aren't helping your cactus anymore.
If you trim away dead leaves of a mushy cactus plant, you will remove some of the dead material that might be causing the plant to rot. This should help it stay healthy for longer, but don't expect dramatic results because you are not solving any root problems with this move.
However, it is a good idea to trim away damaged leaves, so they don't get mushy and fall off later on while you have your plants outside when it's warmer.
Improve Air Circulation
One of the main reasons why cacti get mushy is that they can't breathe properly. Like all other types of plants, cacti need fresh air to stay healthy and prevent diseases like rot caused by non-breathable conditions. If you keep your cactus in a glass cabinet and there is no air getting into it, you can be sure that it's going to get mushy.
To prevent this from happening, make sure that there are holes of some type on the sides or top part of your plant's container. This will provide an easy way for air to enter every corner of the container and help your cactus breathe again.
Related Questions
Can a mushy cactus recover?
When a cactus starts to rot from its core, there is little you can do except remove it as soon as possible. Letting it stay will only invite more decay and possibly kill your other healthy plants when you bring them home. But if the rotting was caused by an injury or some other problem that disrupted water flow in the plant, you can try to save it. Remove the damaged part and allow fresh air inside.
Can a cactus go soft even with no issues?
Yes. Cacti are very vulnerable to temperature changes, over-watering, and other problems that can turn them mushy if you do not treat them properly. Also, some varieties of cactus grow naturally softer than others because their main defense is blending in with their surroundings, so they don't get eaten by animals or insects.
When the cactus is in nature, this works perfectly, but when you put it inside your home or garden, a softer cactus can quickly get ruined by any small animal that touches it.
How often should I water my cactus to avoid rotting?
Water your cactus at least once per week or when it feels dry. If you live in a hot area or leave your cactus outside during summer, you should water it at the same frequency as above with a larger amount of water at once.
Summary
Rot is a very serious problem for your cacti, and no matter how careful you are, it might still happen. When it does, don't panic because this is not the end of the world. If the damage is limited to one or two spots near its bottom, there's still hope.
If the rotting was caused by an animal or a mishap with the water, you could try to help your cactus recover by removing the damaged part. As long as you get rid of at least 75% of it, you should be able to restore your plant to life within a couple of months.
Last update on 2023-07-26 / Affiliate links / Images from Amazon Product Advertising API