You are a plant lover who wants to add a successful succulent like a cactus or aloe vera to your garden. You go to your local nursery, buy a healthy-looking succulent and bring it home. However, you might start to wonder when you are supposed to water your succulent, and how you can know when your succulent is thirsty.
Look at a succulent's leaves and roots to tell if it needs water. Succulents are low maintenance when it comes to care and attention. Since succulents grow in dry climates, they only need to be watered once a week during the summer and once every two to three weeks during the remaining seasons.
The number one reason succulents die is from either overwatering or underwatering the plant. Succulents can store a significant amount of water in their stems, roots, and leaves. If you overwater succulents, the plant will drown. If you underwater succulents, the plant may die of parchment. Read on to learn about the things to look for so you can know when it is time to water your succulent plant.
Look at Your Succulent's Leaves
The texture of a succulent leaf should be smooth. When the leaves start to wrinkle or appear to be shriveling up, it is time for you to water your plant. To smooth out the wrinkles, follow these steps.
Add water by first placing your finger about an inch deep into the soil.
If the soil feels completely dry, take a water dispensing device and apply water.
After you have watered the soil, your leaves should return to their smooth and flawless finish.
If you water the succulent and still find that your leaves are wrinkled, you may have placed the plant in an area with too much sun. The sun's rays may be dehydrating the plant at a faster pace than it can absorb water. If the plant is in an indoor pot, simply move it a few inches away from the window so it can receive a reduction of radiation.
In addition to having a smooth appearance, succulent leaves should also feel firm. If you can easily bend the leaves or they look weak, it is time for you to hydrate your plant. The leaves should feel strong and difficult to bend. If the leaves are still flexible after an hour of watering the plant, you can either move the plant away from the sun or add about three tablespoons worth of water.
What To Do If You See Burn Marks on Leaves
If your plant has been in too much sunlight, you will see burn marks on the leaves and the stem. Move the plant away from the sunlight and water the plant properly.
If you see burn marks and the plant does not replenish itself after a day or two of being out of direct sunlight, you can remove the succulent from its pot and place it in a cup of water for twenty-four hours. This procedure should rehydrate the plant and resurrect your healthy, strong succulent back to life.
Look for Aerial Roots on Your Succulent
You can think of aerial roots like spuds on a potato. Aerial roots are anything that grows on the root that is not supposed to be there. They often appear as pink or white hair-like substances growing on the stem. These roots grow to absorb water from the air if they are not getting enough hydration from the soil.
If you see an aerial root on your succulent, do not panic. It is normal for this to happen and it is your plant's way of telling you that it is thirsty. By simply adding water to the plant and making sure it is not receiving too much UV radiation, the aerial roots will disappear within a week. Here are four things you can do to get rid of the aerial roots on your succulent plant:
Water your succulent plant once a week during the summertime and once every two weeks during fall, winter, and spring. If you live in a warmer climate like Texas, Arizona, or Florida, follow the summer guidelines throughout the year.
Do not remove the aerial roots. This is the plant's way of surviving from water in the air and they will go away on their own once they are hydrated.
Aerial roots are more likely to appear during the succulent's growing season. While once a week in the summer and once every two weeks for the rest of the year is a general rule of thumb, they may require more attention during their growing season, which is typically in the warmer months.
When the aerial roots dissipate, continue to practice proper watering techniques. You may need to water the plant twice a week if it is in an extremely dry climate, or once every two weeks if the climate you are in has a lot of moisture. It depends on your location and the plant's individual needs.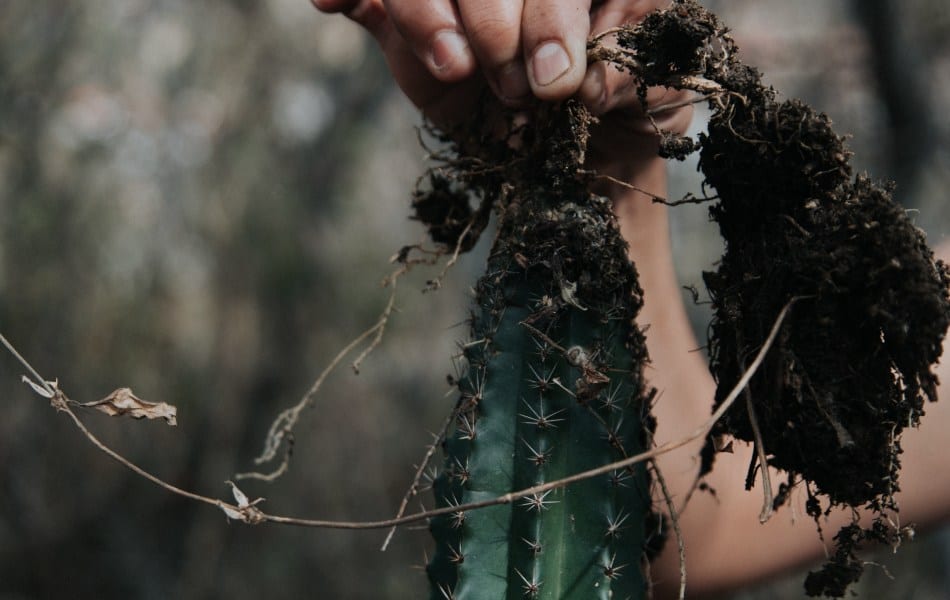 Furthermore, the roots on a succulent should be light in color and firm in texture. The roots should not be flexible. If you can bend the roots or they have discoloration, your plant may be suffering from root rot. This is when the roots start to decay due to dehydration or overwatering. To get rid of root rot, remove the plant from the soil.
Then, clean off the soil from the roots and place the plant in a space that is out of direct sunlight. Let the plant dry and make sure there are no rotten roots, which will be brown or black in color. Let the plant sit for five days, and then replant the succulent in a new pot of fresh soil. After two days of the plant sitting in the new soil, water the succulent.
This should cure the root rot. Make sure you keep up with proper watering practices after replanting the roots to ensure the root rot does not occur again.
Use the Correct Watering Tool
Avoid using spray bottles to water your succulent. While spray bottles work great for other types of indoor plants, they are not well suited to water succulents.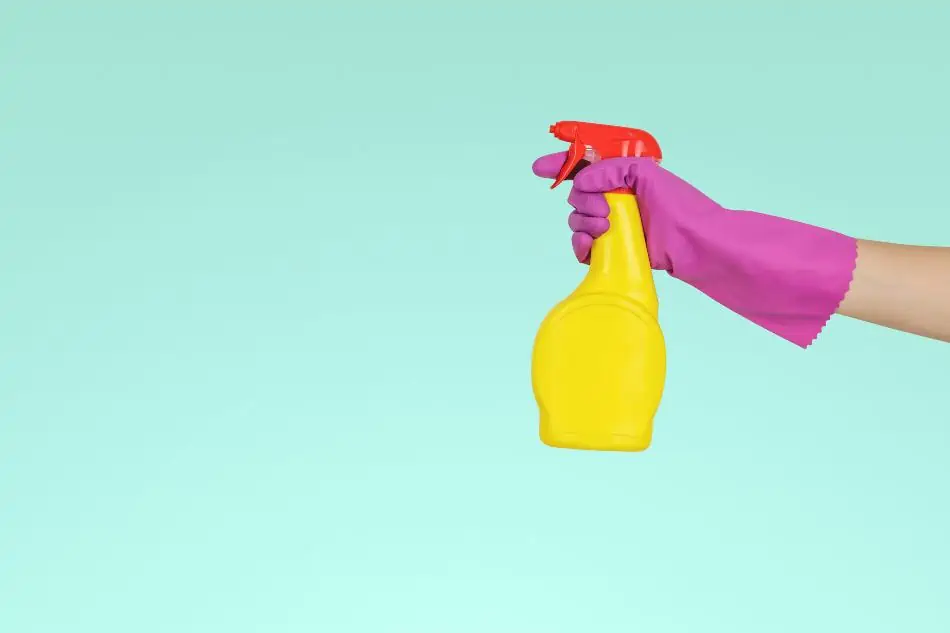 You need to have a more concentrated water flow for the water to penetrate the roots of the succulent and the dispersion of liquid from the spray bottle is not powerful enough to evenly distribute among the roots of the plant. Water cans are preferable since they have a consistent flow.
The best way to water a succulent is by using a measuring cup and pouring a cup of water over the entire plant.
Allow the soil to dry completely, and then pour another cup of water over the plant.
This method will activate the plant's root system, give it time to absorb the first cup, and prepare the plant to receive hydration from the second cup.
Use the Correct Pot and Soil
You need to use a pot with a draining hole. The hole prevents the succulent from drowning or rotting. A small pot with a single draining hole will be sufficient in containing your succulent.
Additionally, you need to use the right soil. Most soils are too dense and hold too much water for your succulent to thrive in. Remember, succulents have evolved to contain enough water over an extended period. They do not need the support of the soil to hold more water since their storage units do this naturally.
Choose a soil that has visible particle sizes. A gritty mix is a great soil to use since it only holds water for a short period of time and has a small absorption rate. The gritty mix also dries out quickly, making it ideal for plants that are well-suited for dry climates.
Conclusion
Succulents are low-maintenance plants that do not require a lot of time or care. They have evolved to survive on little water and can go for long periods of time without water. Overwatering your succulents can damage them. However, a succulent's leaves and roots will alert you when it is thirsty and needs to be rehydrated.
Sources:
Last update on 2023-12-11 / Affiliate links / Images from Amazon Product Advertising API