If you're looking for an indoor plant that requires little to no sunlight, water, or soil, air plants (Tillandsia) are perfect. Imagine a plant that you can grow and care for without dealing with soil or any form of dirt? Yes, you heard right. Air plants stand out from the rest and can be placed in different areas of your home or office. There are various ways to take good care of these interesting plants; however, it will depend on which type you want to grow and what environment they need.
So, how do you care for air plants? First, ensure that you purchase a healthy plant. Inspect the leaves and base of the plant to ensure that they are not wilting or have any damage. Once purchased, place them in an area with indirect sunlight, avoiding hot spots because this may cause browning on your plants. Place your air plant in areas with artificial lightings like lamps or ceiling lights, but make sure that the leaves are not touching any surface directly to allow for ventilation. Watch out for any bugs that may be hiding inside your air plant. Inspect it regularly to determine whether there are mites, scales or whiteflies on the leaves of your plants because this can cause damage and death if left untreated.
Caring for air plants shouldn't be as hard as it sounds; all you need is a little love and attention. This article will detail how to care for air plants and why they are ideal for people looking to add greenery into their home or office without having to worry about maintaining the plant because they're fuss-free.
Lighting needs
The amount of light an air plant gets is very important. Most air plants can handle low and filtered light. Bright sunlight for extended periods may cause the leaves to turn brown, so be careful.
What happens if an air plant doesn't get enough light?
If your air plant does not receive enough sunlight, it may turn to dark green, indicating that algae are growing on the plants. If this happens, move the plant to a brighter space with more sunlight.
What about high-intensity lighting?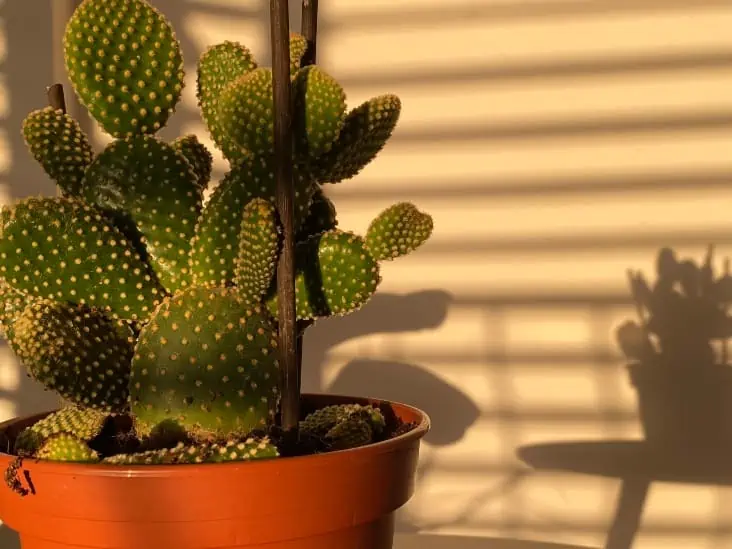 If you use high-intensity lighting (halogen or LED lights), ensure your air plants receive sufficient, albeit indirect, light. Insufficient lighting may lead to the plant turning brownish and will lack its vibrant greenness.
If you have high-intensity lighting that may be too hot for your air plant, you will need to find a way to diffuse it or provide shade. If you cannot do either, move the plant away from that light source or replace it with a more suitable lighting system.
Water needs
Air plants do not need to be watered often, and they can go for months without water. They absorb moisture from the air and only require watering when their leaves start looking wrinkly or limp. When you water them, make sure that it is a light misting of the plant and that all of the leaves are wet. If water sits on top of the plant, it may cause root rot and, in extreme cases, even kill your plants.
During winter months (when days get shorter), watering every two weeks or so should be fine. However, during spring/summer, you will want to water them more often.
What if an air plant is not getting enough water?
If you are unsure of the watering schedule for your air plants, test it by gently tugging on the base of a few leaves (for soiled varieties). If they come loose easily with little effort, the chances are that the plant is not getting enough water and should be watered immediately. Air plants should be misted every so often as it makes them feel fresh and clean.
Misting Frequency
If your plants are indoors, misting them every three days or so should be fine. In warm and humid areas, the plants may need more frequent misting since the air around them is not enough to sustain them.
Feeding
Air plants do not need to be fed but apply fertilizers sparingly to speed up their growth if you can. Remember, fertilizer should be used sparingly and only when necessary. When using fertilizers, make sure that the fertilizer ingredients are safe for your air plants.
How to apply fertilizers effectively and more efficiently
First, pour the fertilizer from one of the spray bottles into some distilled or purified water to dilute it.
Next, mix the fertilizer into your water and pour generously on top of your air plant while holding it upside down. This helps in ensuring that all of the roots are coated in the solution.
The best time to fertilize your air plants is when they are in full growth (spring/summer) and especially so after a watering regime.
Air Circulation
Proper ventilation is necessary for an air plant's health because they absorb moisture from the surrounding environment. Airflow helps to dry out their leaves after misting. Besides, it prevents mold from growing on the plants.
What if there isn't enough air circulation?
Poor air circulation could cause the plant to rot away. This may affect the plant's health and appearance and can eventually kill your air plant in extreme cases.
The best way to increase air circulation around your plants is by using a fan in the space. You can set up a small air circulation system with a fan and a humidifier.
Temperature
The ideal temperature for air plants' optimum growth is 50 – 95 degrees Fahrenheit or 10 – 35 degrees celsius. Most tropical plants grow in these temperatures, so they are accustomed to being around this range. Remember, exposure to extreme temperatures may wilt or discolor your plant since the heat can damage its leaves. In an area with relatively low temperatures, the plants will experience slow metabolism and grow slowly due to the low metabolism rate.
Which is the best way to regulate the temperature?
If you are looking to increase the temperature of your air plants, place them near a heat source. You can do this by positioning them atop or near a lamp to provide them with direct heat.
To improve airflow around your plants, consider using an oscillating fan. Ensure to keep the environment cool by placing the air plants in a room with an air conditioner. Alternatively, keep them on the floor where they will be more likely to stay cooler.
Humidity
An air plants' habitat should be kept humid and warm. The humidity around the plants can be increased by misting or placing them in a room with steamy showers. You will need to mist your air plants more often during the winter months since the humidity levels in most homes are lower.
What if there isn't enough humidity?
If the humidity within your plant's environment is too low, there are a few methods that you can use to help increase it.
The best way to increase humidity around your plants is by using an ultrasonic humidifier. If you don't own one, mist your plants with a spray bottle about once every three days. This will place a thin layer of water around the leaves, thus keeping them moist and healthier.
How humid is too humid?
For air plants, humidity is very important. The leaves of air plants are thin and can dry out quickly if humidity levels are too low, which will result in brown spots on the plant's leaf tips or margins. As a rule of thumb, humidity levels should be around 70% to 80%. Anything lower or higher may cause irreversible damage. For better regulation, place your plants on a tray with moistened rocks and pebbles. This will help increase humidity while regulating temperature.
Taking care of air plants is an easy task once you learn the basics. All you need to do is understand how much light, humidity, and water they require and then keep them in that environment. If properly taken care of, air plants can easily add more greenery to your home or garden. Remember, always do your research on the specific plant you're caring for. Since air plants come in various shapes and sizes, they may require slightly more or less light and water than others. Whenever in doubt, consult a local nursery or a trusted gardening expert.
Last update on 2023-08-11 / Affiliate links / Images from Amazon Product Advertising API