There is a general idea that cacti are low maintenance plants that don't need much care or attention to thrive. After all, don't they naturally live in the desert? Completely reliant on whatever water, temperature, and amount of sunlight nature decides to give. But they aren't as low maintenance as some novice gardeners think.
How to Care for a Cactus in the Summer? Caring for a cactus during the summer months will really depend on the type of cactus you have. While late spring/summer is the main growing season for most types of cactus, they need consistent care to thrive. The correct watering, temperature, and amount of sunlight are imperative.
Knowing the types of cacti that are the best for indoor and outdoor growing along with the best way to care for them will set you up for cactus care success no matter how new you are to gardening. This knowledge will also help you choose the cactus that is best for your space and commitment level.
How Many Types of Cactus Are There?
There are hundreds of cacti species in the world, if not thousands. There is no way for us to cover every single kind of cactus and the care they need to thrive in your garden or indoor space.
However, there are two main types of cactus that have species within those types. These are some of the most recognizable cacti, and even novices will have heard of at least some of these. The two types that we are going to talk about do naturally grow in different areas of the world.
This means that if you have them both in your house, you will need to pay attention to temperature and humidity needs. They will also likely need to be placed in different areas of your house due to lighting needs.
Desert Cacti
The single most recognizable cactus to almost everyone is the desert cactus. This type of cactus is usually what comes to mind when the cactus subject is brought up. Because of this type of cactus, some people think that a cactus can survive in someone's home and garden with no care.
These cacti grow in the very typical shapes of paddles or mostly round shapes. They are also known for having spines. If you grab onto a desert cactus for any reason you are likely to have a very painful experience due to the spines.
Contrary to popular belief, these cacti do need a fair amount of specific care, especially during the main growing season.
Forest Cacti
This type of cacti could not be more different from the desert cacti. This species grows in tropical climates, has beautiful vibrant blooms, and rarely has spines. Something else that makes this species different from their cousins is the fact they grow in mostly shaded areas.
Directly sunlight is not something that is usually good for a forest cactus because they don't commonly get it in nature. This does not make them good candidates for an outdoor garden for most North American Climates. There are some expectations, but few areas have the plant's ideal environment.
Summer Cactus Care
Late spring and early summer tend to be the height of the cacti growing season for both types. That means that care cannot be lacking during this time. Care is important during the latent season as well, but if the growth season is neglected, your cacti won't thrive.
There are three main aspects of summer cactus care. Understanding what to do for your specific type of cactus and why it is important is imperative to the care and keeping of this kind of plant.
If you are diligent in your care, after a few years of careful cultivation, your cactus species will likely produce beautiful blooms during the typical blooming season. That is a wonderful reward for a job well done.
Watering
How you water during the summer growing months will vary depending on what type of cactus you have.
Desert Cacti – need to be watered during the peak growing season, but the watering will be conservative in relation to other types of house or garden plants. Summer watering will only occur if the soil is dry to the touch. Do not overdo it, or the roots will end up rotting. This is different from the winter latent months when you will almost never water the cactus unless it starts to shrivel.
Forest Cacti – are different from the desert cacti in that during the summer growing months you will be watering it like a normal houseplant. That means you will water daily but pay attention and don't overwater. Their roots could rot as well, but since they are a tropical species you have more leeway. However, watering in the winter is similar to the desert cactus.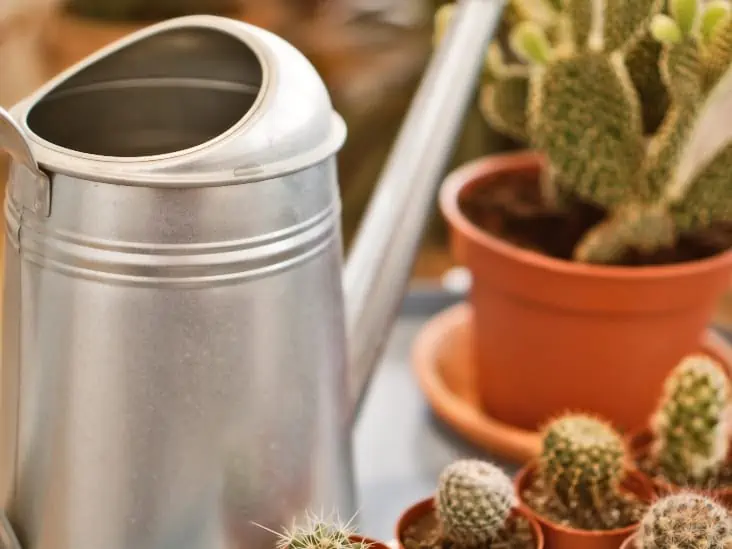 Sunlight
If the way you need to water in the summer is any indication of how different these types of cacti are, then you may already suspect that sunlight needs will be different as well. If that is what you thought then you would be right.
A desert cactus, of course, can handle the heat and direct sunlight, however, because they are house or garden plants and do not live in the natural environment, they may be scorched by too much direct sunlight during the summer months. This will also depend on your climate. However, direct and strong sunlight is very good for this type of cactus in the wintertime.
Forest Cacti love bright sunlight but do not tolerate direct sunlight. They really want to mimic the light they would get in a tropical forest. Forest cactus like to be outside during the summertime, but make sure the temperature and lighting are good for them.
Soil Type
Each of these types of cacti also needs different kinds of potting soil. This makes sense when you think about the different environments they naturally occur in.
The desert cactus needs a special fast-draining desert cacti potting mix. This mix can usually be found in your local gardening store, but if it isn't, then you can make a DIY alternative that will work just fine.
The DIY desert soil mix is made by mixing a regular potting soil with perlite.  This agent increases the ability of the soil to drain and aerate, which is what desert cacti need to thrive in the soil.
Forest cacti are less complicated when it comes to soil choices. This type of cacti does well in regular potting soil. The only thing you need to know is that they will need to be repotted at the beginning of the main growing time.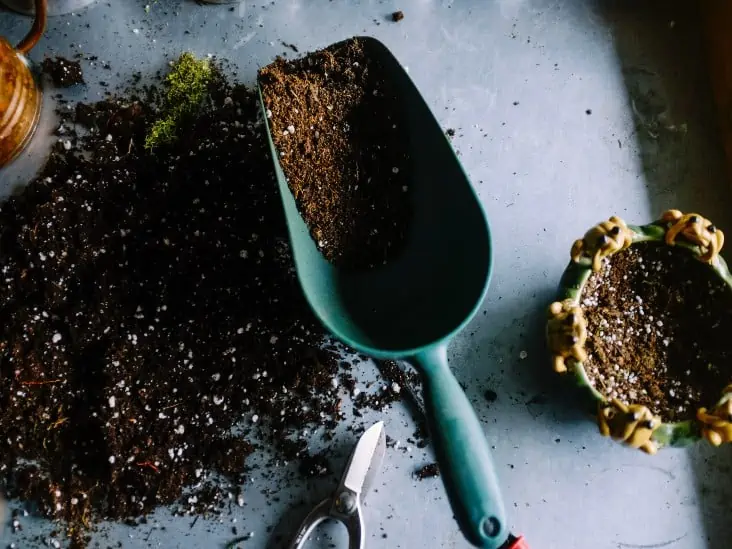 9 Best Cacti for Home and Garden
With so many species of cacti, it is important to know that not all of them are good for you to keep in your home garden or as indoor plants. There are species that are wonderful to keep indoor and will brighten your home and your day as well as outdoor types that will spruce up your garden.
Indoor
Indoor plants really brighten up your space and add color to your home. Cacti can also add a splash of uniqueness to any room. There are five species that we love as house plants, and they do very well.
Bunny Ears This cactus species has such a cute name that it should be in every house. Based on the name it is easy to imagine what this cactus looks like. It has two pads that rise up separately and look like a pair of rabbit ears. The bunny ears cactus is a desert type, which means it does have spines. It is also a moderately sized cactus only growing to two or three feet in height.
Old Lady Cactus is another desert type and should only be watered every other week. These cacti do typically bloom if they have optimal care. The name "old lady" comes from the fact that this cactus looks like a pincushion. It does have spines, so care should be taken when handling.
Easter Cactus is one of the more recognizable and well-known house cacti. This is a forest cactus that is native to Brazil. It gets its name from when it blooms. You will typically see beautiful blooms in a well cultivated Easter cactus in late winter or early spring. Basically, around Easter.
Christmas Cactus, also a forest cactus that is well known as a popular house plant and gift, blooms only once a year. This is similar to its cousin the Easter cactus, but the time of year is different. The time of year you will see blooms on this beautiful tropical cactus is given away in its name. Like a wonderful Christmas gift, it blooms with a beautiful red flower in late winter. The name also came from the fact that it is often given as a Christmas or holiday gift.
Moon Cactus is a desert cactus from South America, mainly Argentina, and can vary in not only the shape it takes but also the color and size. These are wonderful house plants that enjoy sitting on a windowsill and will add color and personality to any room. They do have spines, so you will need to be careful when you are tending to it. The name was given because the most common shape the top takes is round, like the moon.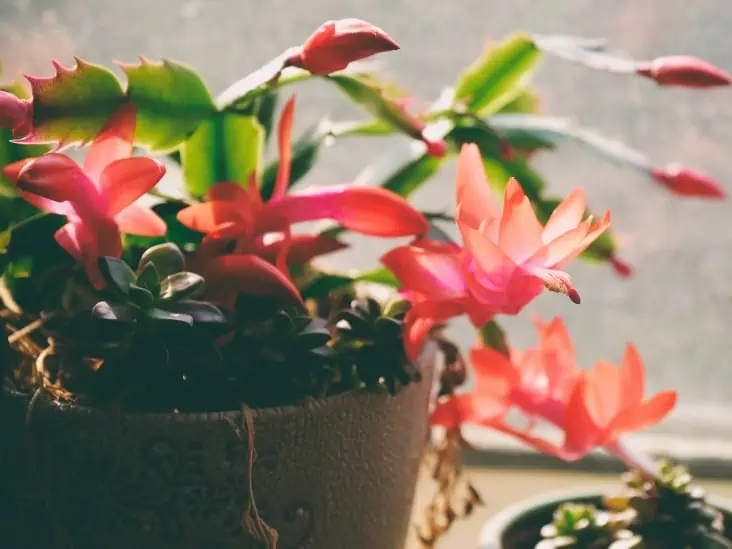 Outdoor
The Cacti species that thrive indoors will not typically do as well outside depending on the climate. But there are species that thrive outside. Depending on what your climate is like, you may need to bring them in sometimes unless they are too big. They may require being covered in colder weather if you can't bring them in.
Cacti in your outdoor garden are beautiful and will add charm and character to your landscape. Just make sure they are not somewhere small children can fall into them, especially if they are desert cacti.
Should I Get a Cactus?
Armed with all of this knowledge about cacti and how to care for them in the summer growing season, you may be wondering if you should get a cactus and test your knowledge. Cacti are a great addition to any home or outdoor garden and can definitely add some personality. But they aren't for everyone.
While it is true that cacti are trendy right now for a few reasons, that isn't a good reason to embark on cacti gardening. One of the reasons they are trending right now is because they are a succulent. Where can you go right now and not see or hear about succulents? They are on fire. But that doesn't mean you should get one.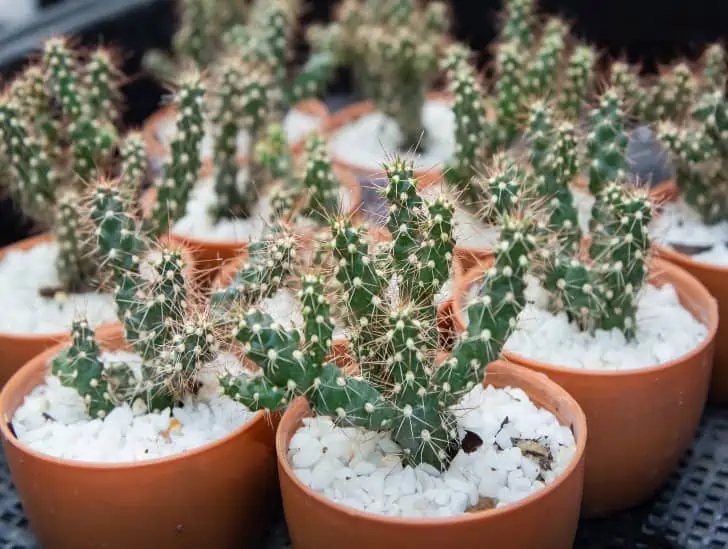 Where You Live
One thing you need to evaluate is where you live. If you are looking to get an outdoor cactus but live in a cold northern climate, then it isn't a good idea. If you are hooked on the idea of a cactus, then you may look into a variety that thrives in cooler climates or indoors like the Christmas cactus.
Commitment Level
The next thing to think about is how committed you are to the care of a cactus. While they really are pretty simple to care for and cultivate, they do require special care at certain times. If you aren't ready or willing to offer the seasonal summertime care and the care needed during latent times, then you may not be ready for a cactus.
Even though cacti can go long periods of time during the winter months with no water, you can't completely ignore them. They still need a good amount of light, and you need to pay attention to the dryness of the soil, so you know when and how much to water.
Being committed to anything living that is in your care is the most important aspect of gardening, whether it is a vegetable garden or a house plant. Without a full level of commitment, the plants will not thrive, and you will miss out on the beauty the cacti, or any plants, have to offer.
Why You Want a Cactus
Plants are not pets, but they are living things that shouldn't just be left to shrivel up and die because they are no longer trendy. Examining the motivation behind purchasing any species of cactus should be examined.
If you are getting a cactus because it is the "in" thing to do right now or because they are popular but don't really care to find out how to care for them, then it isn't the right plant for you.
But if you are willing to learn how to cultivate these unique and spunky plants, then you will be rewarded with a beautiful and healthy plant that yields blooms in its season. All cacti bloom at one point or another, but only if they have all that they need during the year and especially during the summer when they grow the most.
Last update on 2023-07-26 / Affiliate links / Images from Amazon Product Advertising API