Succulents are known as very beginner-friendly and low-maintenance plants to keep around. They're a common plant in harsh environments like deserts, where they get little water, a ton of sunlight and have to withstand strong climates. Succulents are known for needing very little attention, but that doesn't mean you should completely ignore them.
Indoor succulents can go 3-6 weeks without water, while outdoor succulents can go even longer. The frequency of watering your succulents depends on a variety of factors like climate, soil type, and amount of sunlight.
To help you get a better idea of just how much water a succulent needs to survive, as well as how often to water your succulent, just keep reading.
How Much Water Does a Succulent Need?
In school, we're often taught that all plants need water and sunlight in order to grow. And while succulents do need water, they don't need nearly as much as many other plants.
You can go weeks, and in some cases even months, without watering your succulent, and it will still grow. Succulents are often a type of plant that many beginner gardeners start with because they're so resilient, and it's tough to underwater them.
They're also great plants to keep around for anyone that has a busy schedule and might not remember to water their plants each week. It's really amazing how long these plants can go without any water.
As they're usually native to desert environments, succulents have adapted to withstand tough climates with very little water. When they do get watered, their leaves will suck up that water and hold it in order to preserve it. So it's not so much that succulents grow without water. But really, what they're doing is storing water for long-term use.
How Often Should Succulents be Watered?
How frequently you water your succulents depends on a variety of factors, but the main thing you should pay attention to is what season or climate you're in.
During the winter months or colder seasons, you should only water your succulents every 4-6 weeks. Whereas during the summer or spring seasons, you'll likely have to water your succulents more often, as this is when they tend to grow the most and use up their water storage quicker. During the summer, you should water your indoor succulents every 2-3 weeks.
The best tip that many succulent owners say, it's always best to slightly underwater than overwater your succulent. It's often easier to get your succulent to thrive more after you underwater it. If you end up underwatering your succulent and it begins to dry out too much, a good few waterings should be enough to bring it back to life.
However, if you end up overwatering your plant, you'll notice the leaves going brown or feeling very soft and mushy. This can be harder to remedy, although not impossible. Simply let the plant dry out as best you can and cut off the dead leaves so that you give new ones the space to grow in.
How do You Know When a Succulent Needs Water?
The best way to tell whether your succulent plant needs water is to feel around the soil. You only want to add water when the soil is completely dry.
Checking whether the soil has completely dried out before watering your succulent is the best way to definitively know whether you should give it more water. You can do this by placing your finger deep into the soil and feeling around for moisture. A succulent might absorb water slower or faster depending on how much sunlight it's gotten recently.
Every succulent is different and adapts to the environment around it. If your succulent is in a sunny window and is using up that water quickly, you'll likely have to water it more often. But during colder months, or if the soil you use for your succulents is holding on to the water longer, then you likely won't need to water it as much as you think.
When you've tested the soil and determined your succulent needs water, you want to make sure and soak the soil thoroughly. The easiest way to do this is to use a pot that has holes in the bottom. When you're ready to water your plant, run the water through the soil over the sink so that any remaining water drains through the bottom.
This is the best way to ensure that your succulent soil is completely watered but that you don't end up with an excess amount of water sitting at the bottom of the pot. When you buy your succulent at a plant store, they usually come in plain plastic containers with holes already drilled through the bottom. 
These pots that succulents already come in are not the most stylish, but they make watering your succulent properly a breeze. If you want to keep your succulent in a more fashionable pot, you can simply place the plain black container with the succulent into a cute pot of your choice and only take it out when you're ready to water it. 
Consistent Watering is Key
It sounds simple, but the best way to get an idea if your succulent needs water is to observe it over time and pay close attention to the feel of the soil and the look of the leaves. The soil will tell you whether it needs to be watered again, and the succulent leaves are a good indicator of whether you've been under watering or overwatering your plant.
It might take a few seasons or weeks to get used to how much water your succulent needs. After a certain amount of time, you might not even need to check the soil with your finger because you'll be on a consistent watering schedule.
Once you've found the schedule that works, stick to it. If that means setting a reminder on your phone or scheduling it on your calendar, then, by all means, go for it! While missing one watering won't be the end of your succulent, it can be the beginning of you getting off track.
Should You Mist Your Succulent Plant?
Some plants enjoy getting misted with a spray bottle right on their leaves rather than getting their water directly from the soil. And while this may seem like a good idea for succulents because they don't need much water, it's actually best not to mist your succulents.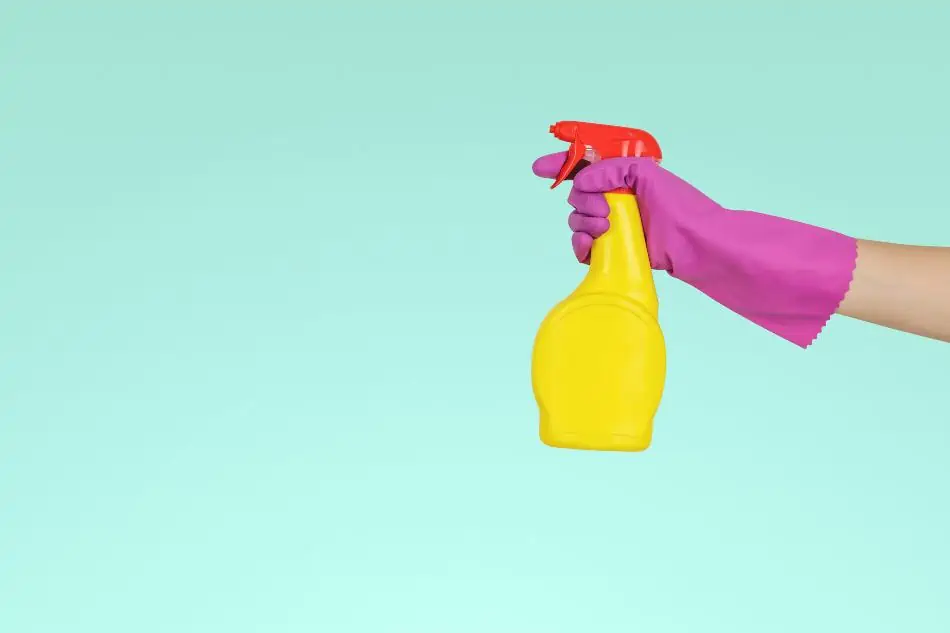 As stated earlier, succulents are often native to dry and arid desert environments. These environments usually have low humidity, and succulents are used to that. So if you try misting your succulents instead of watering the soil, you'll likely end up causing the leaves to get overwatering and causing them to rot.
Check out this article for other ways that you could potentially kill your succulent plant and how to avoid them.
Conclusion
The main thing to remember when caring for your succulent plant is not watering it until the soil has completely dried out.
If you have plenty of other plants that get watered regularly, you may think it odd that your succulent needs so little water. But don't worry. Just remember that they thrive in environments where water is a bit scarce and don't actually like getting too much water.
When you have a thriving succulent plant, you can propagate one of the leaves later on and start growing a completely new plant from it.
With the tips and information in this article, your succulent plant is sure to be well taken care of.
Last update on 2023-07-26 / Affiliate links / Images from Amazon Product Advertising API