Cacti are unique plants, and they flower too. In fact, there is nothing more beautiful and mesmerizing about springtime than seeing your succulent Bloom. While flowering may not be the primary goal for most gardeners, it is still something you can't afford to ignore, especially if you have a Christmas cactus. But sometimes, your Christmas cactus may fail to bloom for various reasons.
So, why is my Christmas cactus not blooming? If your Christmas cactus plant isn't blooming, it may be due to temperature, light, soil, or watering issues. For your cactus to bloom, it requires an almost perfect balance between temperature, lighting, and care. If you overwater, provide too much light, wrong temperature, or repot at the wrong time, then it can be challenging to get your cactus to bloom.
This blog post discusses some of the reasons why your cactus may fail to bloom. So, let us get started.
When Does the Christmas Cactus Bloom?
Before we discuss some of the reasons why your succulent isn't blooming, it is good to understand when the plant typically blooms. Sometimes, you may be stressed over your Christmas cactus failing to bloom when it is not the flowering season.
Unlike the desert cacti, the Christmas cactus is native to tropical rainforests and requires regular watering and proper care to remain healthy in preparation for blooming. Flowers usually form at the end of the stems. Therefore, the more stems your plant has, the more flowers it will produce.
Typically, these cacti bloom around the Christmas period hence the name Christmas cactus. However, it is good to note that the term "Christmas cactus" has become generic to three different types of cacti in the same family.
What most people think of as "Christmas Cactus" may be a Thanksgiving cactus, Easter cactus, or the actual Christmas cactus.
The difference between the three is actually the time of blooming. Is it blooming in November, December, or late/early spring? That will always tell you the type of holiday cactus you have in your home.
A true Christmas cactus will always bloom around Christmas time.
Why Is My Christmas Cactus Not Blooming?
Now that you know when your Christmas cactus should be blooming, you should be worried if you don't see the flowers at the right time. Here are some of the top reasons why your cactus may fail to bloom:
1. Overwatering
One of the top reasons why your cactus may fail to bloom is overwatering. Although a Christmas cactus requires frequent watering during the other times of the year, it requires less water right before the blooming season.
Like any other cacti species, overwatering your Christmas cactus will encourage bugs and may even cause root rot, preventing your plant from blooming.
Generally, water your Christmas cactus only when the top inch of the potting mix is completely dry. It is quite difficult to advise you on the exact number of times you should water your plant because living conditions and your area's climate need to be considered.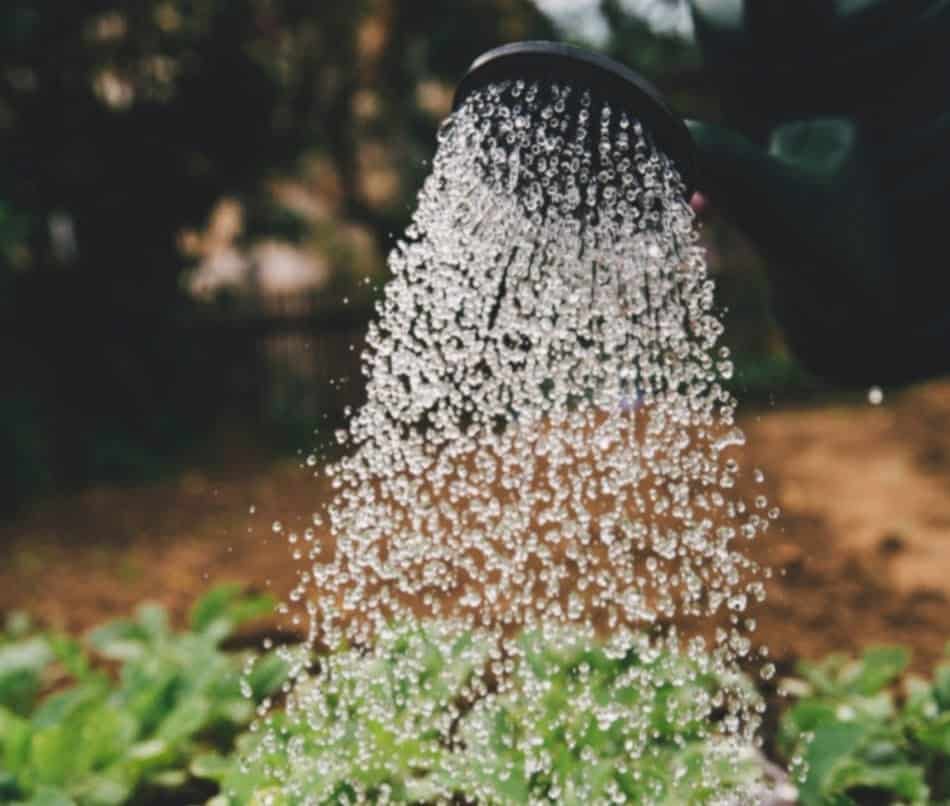 If you grow your cactus outdoors in a relatively hot and dry environment, then you should consider watering it every three to four days. However, if your cactus grows indoors in a relatively cool room, it may only require watering once every week.
However, you must water much less from October to force your cactus to bloom. During this time, you can even get away with completely dry soil and watering just once per month. You can start http://getzonedup.com/ watering regularly again after the flowers have bloomed.
2. Too Much Light
Another reason why your Christmas cactus may fail to bloom is because you are exposing it to too much light. While desert cacti love a lot of sunlight and should get at least four hours of direct sunlight every day, a Christmas cactus is a tropical plant native to the tropical rainforest and doesn't need direct sunlight to thrive.
In fact, exposing a Christmas cactus to too much light can result in stunted growth and sunburn on the leaves. If you start to notice your Christmas cactus turning purple and wilting, then it could be a sign of too much light.
If you are growing the cactus indoors, it is recommended you place it on a north-facing window. To encourage blooming, you have to ensure that your succulent gets at least 12 hours of total darkness every day.
Keep in mind that artificial lighting can easily break the cycle. Therefore, the best way to avoid this is by placing your Christmas cactus in a room that inst used in the evening.
You should start preparing your Christmas cactus for blooming in late September and early October. Ensure the plant is positioned in a dark room where it can receive at least 12 hours of total darkness, and you will start to notice new buds after three or four weeks.
When the buds start to form, you should consider moving your plant to a nice display area but make sure it still receives plenty of darkness.
3. Wrong Temperature
What is the first thing that hits your mind when you visualize a cactus? A thorny plant that has adapted to the hot desert temperatures, right? Well, this may be correct most of the time, but not all the time.
While most cacti species require a lot of direct sunlight to survive and thrive, the Christmas cactus requires a significant drop in temperature for it to bloom. Therefore, the right time to move it to a relatively cooler area is late September or early October.
If you have your Christmas cactus in a south-facing window, try to move it to a north-facing window where it is more likely to receive less light.
This will allow the flower buds to set in quite nicely and strongly. The ideal temperature is around 55oF. Sometimes, you may notice buds start dropping off if the plant is exposed to temperatures beyond 90oF.
However, you should be careful not to expose your Christmas cactus to frost and extremely cold weather. Keep in mind that you are dealing with a tropical plant, and it will only do best in relatively warm temperatures and moderate moisture levels.
4. Repotting at the Wrong Time
Your Christmas cactus may also fail to bloom because you repotted it at the wrong time. Tropical cacti love to be root-bound, and you should only think about repotting when your plant is at least three years old.
After that, you have to wait until the roots start growing through the drainage holes in your plant container to repot.
Typically, a Christmas cactus will comfortably bloom in the same pot for several years. So, don't rush to repot your plant thinking that you will help it to bloom. On the contrary, this will only cause damage and make you miss the spectacular view of your succulent when it is blooming.
If you must repot your plant, you should consider doing so after the blooming season is over and the flowers have wilted.
When repotting, there are many things to consider, from pot size, timing, and soil type. But the most important thing you need to remember is that if your cactus is still too young, you don't need to think about repotting at all.
5. It Is Not a Christmas Cactus
Lastly, your Christmas cactus may fail to bloom because it is not a Christmas cactus after all. If you have done everything right and you still can't see the blooms during the flowering season, then you may be having something different that looks like a Christmas cactus.
As mentioned earlier, there are actually two other variations of the holiday cactus that look similar to the Christmas cactus; Easter cactus and Thanksgiving cactus.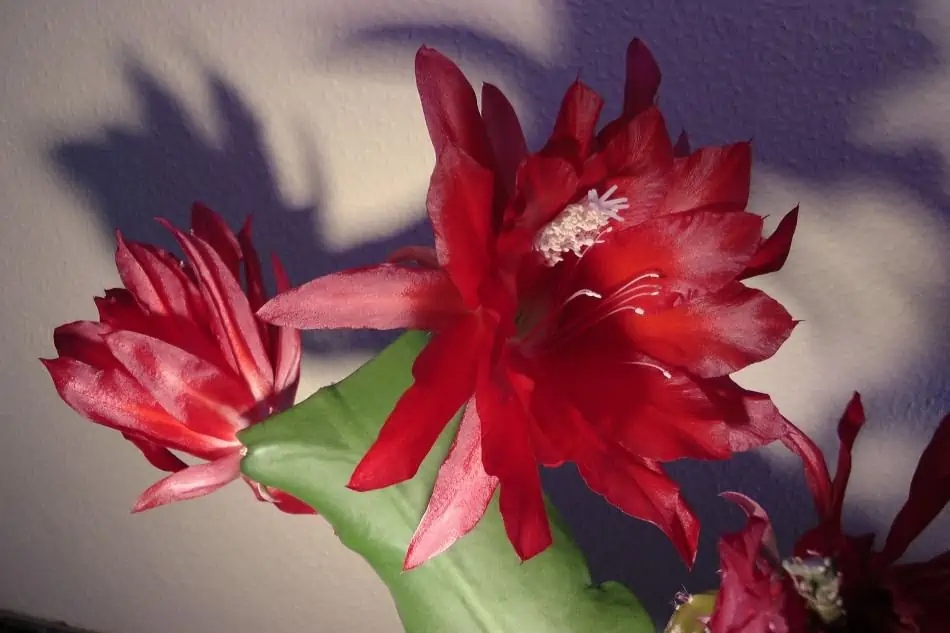 Besides the time of blooming, the other difference between the three can be found in the shape of their leaves. If your plant is a true Christmas cactus, then it should have tear-dropped or scalloped leaves.
The Easter cactus has leaves with rounded edges, while the Thanksgiving cactus usually has pointed or claw-shaped projections on its leaves.  Take time to inspect your plant's leaves, and it can help you understand if it is a true Christmas cactus or not.
6. Overfertilization
Like most succulents, your Christmas cactus thrives with a little help in the nutritional department.
You should feed it with a balanced liquid fertilizer every month or two, especially during the active growing season.
Consider using a balance of 20-20-20 fertilizer for your plant and ensure the cactus is not exposed to too high concentrations. Otherwise, you will end up burning the roots, preventing bloom formation.
However, feeding your Christmas cactus too much can prevent blooming. You're mistaken if you think giving your plant more nutrients will make it bloom better.
Generally, avoid fertilizing your Christmas cactus during winter when you should be lowering the water and fertilizer intake.
If you think you have overfed your cactus, flush out the excess nutrients with a few extra watering sessions. This should help get rid of the harmful salts and encourage blooming.
You should stop applying fertilizer to your Christmas cactus during the blooming season (from October to December). This will allow it to focus on flowering instead of producing new leaves and stems.
7. Root Rot and Stem Rot
Stem and root rot are fungi infections that affect your plant's health and can prevent it from blooming.
Root rot is caused by overwatering, while stem rot is usually caused by too much humidity or high temperatures.
If you think your cactus has root or stem rot, you should immediately reduce watering and check for signs of black spots on the stems or roots.
You can also replant it in a new pot with cactus-friendly soil and make sure the drainage is optimal.
Be aware that treating root and stem rot can take several weeks, and you should be patient if your Christmas cactus doesn't bloom during the season.
8. Bud Drop
Bud drop occurs when the plant produces buds, but instead of flowering, the buds drop off. It is normal for a Christmas cactus to drop some buds as it is a normal part of the growth process.
However, excessive bud drop can indicate an underlying issue with your plant that needs to be addressed.
There are several reasons why Christmas cacti experience bud drop, ranging from drought stress and low temperatures to disruption in its dark period.
To help prevent this problem, ensure you provide the right lighting, water, and fertilizer.
You should also ensure your Christmas cactus is planted in quality potting soil that drains quickly and is not too dense.
Furthermore, keep the temperature consistently above 55 degrees Fahrenheit (12°C) to prevent bud drop.
Finally, water your cactus only when the soil is dry and expose it to 12 hours of darkness daily.
Will My Christmas Cactus Die After Flowering?
The short answer is "no." Although some succulents are monocarpic, meaning they die after they flower, Christmas cacti don't fall into that category.
Typically, a Christmas cactus will bloom and go into dormancy a few weeks after the flowering season is over. It means that the plant has developed survival mechanisms that help it to bloom without any issues.
Unlike regular flowering succulents, monocarpic succulents usually go for many years without flowering.
By the time they flower, they will have produced sufficient offshoots that can be replanted as new plants before the mother plant blooms and dies.
Summary
The Christmas cactus is a beautiful plant to have in your home since it can be grown indoors or outdoors. With the right care and attention, you can help your plant bloom quite magnificently during the holiday season.
However, if your plant fails to bloom, it could be due to overwatering, too much light, wrong temperature, or you could have repotted it at the wrong time.
Find out what you may have done inappropriately; correct the mistake, and your Christmas cactus will be ready to shoot the blooms when the next flowering season arrives.
Last update on 2023-07-26 / Affiliate links / Images from Amazon Product Advertising API