Cacti are undeniably the most rewarding house plants as long as you provide them with adequate lighting. Since they grow relatively slowly, space is never a big issue. But, the big question is, can you take your cacti plants outside? We are here to help you understand everything you need to know about moving your indoor cacti plants outdoors.
Can you put a cactus outside? Yes, you can always move your indoor cacti outdoors during the warm summer months when night temperatures rise to at least 65oF. However, you need to be careful when making the transition. Start their outdoor stay in a well-protected spot and allow them some time to get used to the outdoor conditions. Once they have been outside for some time, be sure to move them to an area with more sunlight.
Plant experts highly recommend taking your indoor cacti plants outside for the warm spring and summer conditions. In this post, we discuss how to make the transition without endangering your plants and some of the critical things you need to keep in mind.
Can You Put Cactus Outside during Winter?
The truth is that winter can be tough on cacti plants. The freezing cold will make them look dull, and if you don't protect them, they may die. But, this doesn't mean that you must always move your plants indoors every time the cold season kicks in.
Many gardeners are surprised to learn that there are many different types of cacti plants that can survive all year round outdoors, even during the cold months. Unfortunately, the cold-hardy varieties are mostly overlooked in the world of cacti plants. A lot of people don't even realize they exist.
If you are planning to keep your cacti plants outdoors throughout the year, be sure to check their cold hardiness level before buying them.
The real champions of cold climate come from the infamous prickly pear cacti family referred to as Opuntia.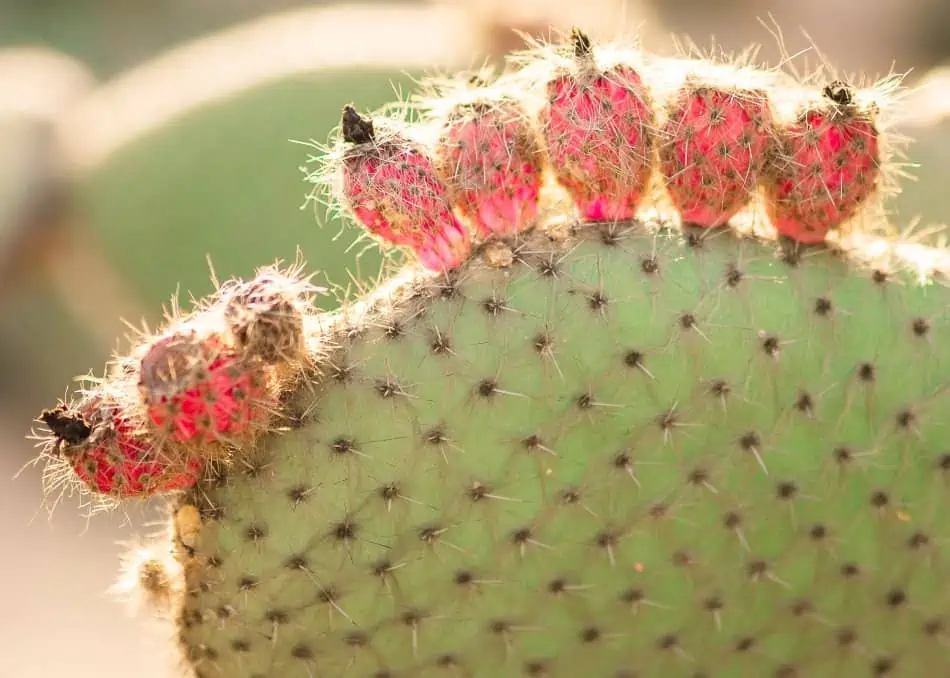 The Opuntia species usually come in a wide range of sizes, shapes, and colors. They grow close to the ground and have flowers that can be red, yellow, or bright pink.
Two of the toughest cacti species in the Opuntia family are Opuntia fragilis that can survive temperatures as low as -35oF and Opuntia Poryapantha that can withstand temperatures as low as -25oF.
The Opuntia compressa species is also cold-hardy and does well in most parts of the United States and Canada. Its juicy red fruits are also edible. The other types of cacti species that are cold-hardy include Cylindropuntia, Corynopuntia, Escobaria vivipara, and Echinocereus.
However, growing cold-hardy cacti plants doesn't mean that you'll stop taking good care of them during the winter season. You'll still need to find ways of protecting them from extreme weather conditions.
Moving Indoor Cacti Plants to Outdoors
For many gardeners who do not enjoy the luxury of keeping their cacti plants outdoors throughout the year, spring is always the best time to start moving your indoor plants outdoors.
This is the best time to take advantage of the growth spurt you can get from the relatively strong sunlight and heat. The strong sunlight wakes up the plant's immune system and initiates growth.
Moving indoor cacti plants outdoors also helps to expose them to better airflow, which allows the roots to dry up quickly. However, if you do not manage the transition properly, you can end up ruining your cacti plants' aesthetic appeal.
Depending on your cactus collection, that can potentially mean hundreds or thousands of dollars in cacti damage.
So, how are you supposed to manage this transition? Well, you need to carry out an acclimatization session to help your plants slowly get accustomed to the outdoor conditions. Let us take a look at the acclimatization process.
Acclimating Indoor Cactus Plants to Outdoor Conditions
Many gardeners commonly misconceive that cactus plants can handle any amount of sunlight without any problems. After all, they grow in deserts where the strongest sun occurs. How can the minimal springtime sun harm them? Well, there are two critical factors you need to keep in mind.
First, you need to understand that the sun outdoors, even if it is under a shade, is much stronger than even the brightest indoor lights. While you may feel like the indoor lights are brighter, the energy output is much greater outdoors.
After all, we are talking about the sun here. Therefore, any move from indoors to outdoors is a move to more light intensity, and you need to manage that transition carefully.
The other factor you need to keep in mind is that although cacti plants have an incredible ability to handle intense sunlight, this capability must be turned on. The wild cacti have been outside their entire lives, so the level of sunlight they are used to is pretty the same throughout the year.
Most likely, they never reach the level of darkness that your indoor cactus plants experience. Although there may be variations in seasons, the change is usually gradual. Wild cacti plants do scar but not to the level that may happen if you neglect to acclimatize your indoor plants before bringing them outside.
When you expose a cactus plant that has been indoors throughout winter to sudden sunlight, it can severely burn in a matter of few minutes. The burnt spots will discolor and eventually dry out, leaving behind an unsightly rough texture. These scars are permanent.
The overall concept of acclimatizing your indoor plants before moving them outside is pretty straightforward. Start with minimal exposure to sunlight and gradually increase it over time until you eventually position your plants to your desired spot.
While this might sound simple, it can be hard to implement depending on the size of your cacti collection.
If you have a lot of cacti, consider grouping them in bins or crates so you can move them easily. Instead of moving back and forth with only one plant at a time, you can always carry several of them at once.
Essential Tips for Taking Cacti Plants Outside
The secret to migrating your plants from indoors to outdoors successfully is to start early when sunlight is still at a lower intensity. But, you also want to make sure you do so after the extremely low winter night temperatures rise securely above the freezing point.
Find a shady spot at the back of your yard and move them there. Keep a close eye on them, and if you notice any abnormal changes in their appearance, be sure to return them indoors. You can give them some time indoors before you initiate the movement again.
Here are a few tips to help you throughout the process:
Watering
The watering routine tends to change in summer, especially when you decide to take your plants outdoors. The most important thing to keep in mind is that your cacti require more water in summer, the relatively hot weather conditions cause water to evaporate more quickly and two, this is an active growing season for your plants. You will still need to follow the recommended guidelines while watering your plants. Move your plants outside first before watering them to make them less heavy, and the whole process less messy.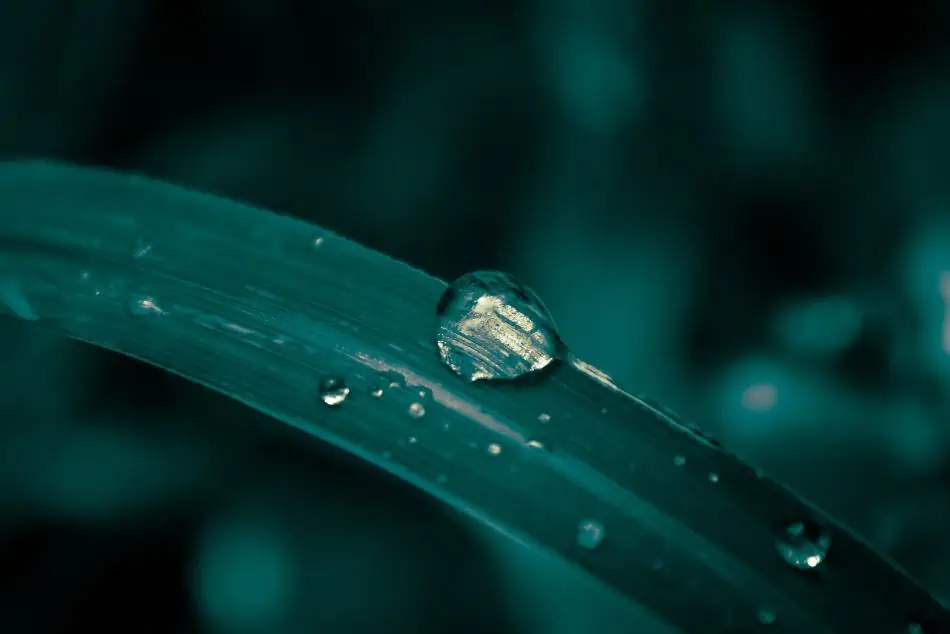 Fertilize
Spring is always a great time to fertilize your cacti plants. At this time, most of them are just coming out of dormancy, and they are ready to grow.
Therefore, giving them a little more food will help them produce new offshoots and regain their aesthetic color pretty quickly. Be sure to use the right type of fertilizer that can help you achieve better results before fall kicks in.
Primp your plants
It is always good to primp your cacti plants and give them some good grooming before you move them outside. Prune any dead matter and aerate the soil properly. This will encourage new growth, prevent pests, and make your plants look great.
Repot if necessary
If your cacti plants grew much larger over the winter season, or if you have had some plants sharing the same pot, consider repotting. Dump out the old soil and also remove as much soil from the roots as possible.
Clean your pots thoroughly with soapy water and then rinse them before replanting your plants with new soil. If your cacti plants have been growing in the same pot for some time, they will appreciate the new soil and clean environment.
Watch out for bugs
Mealybugs love cacti plants and other fast-growing succulents. Always keep a close eye on your plants for these nasty bugs once you move them outdoors.
Ants tend to spread Mealybugs from plant to plant pretty fast. You can kill these bugs by pouring alcohol on them.
Snails and slugs love cacti and other succulents and may destroy your plants completely if you don't manage them. Raccoons, dogs, birds, and squirrels also love playing with succulents. Be sure to find ways of keeping these animals away from your plants.
Final Word
Taking your cacti plants outside can help them thrive. However, the migration process can be a little bit tricky and may result in excessive damage if you don't manage it well.
As you bring your plants outdoors, keep everything we have highlighted here in mind. Nothing can be frustrating as killing your precious plants as a result of not paying attention to their needs.

Last update on 2023-07-26 / Affiliate links / Images from Amazon Product Advertising API