Succulents are resilient plants that can survive a bit of neglect. They are used to warm, dry climates and can go much longer without water than average houseplants.
Succulents are good plants to keep at home. They are resilient and can thrive in indoor environments. Succulents make very low-maintenance houseplants.
Read on to discover what characteristics make succulents good plants to keep at home and some precautions you should take if you keep certain succulents around. We'll also discuss whether or not succulents make good outdoor plants.
Why Are Succulents a Good Plant To Keep At Home?
Succulents have adapted to indoor growing as their popularity has grown. Succulents are perfect for those wanting a low-maintenance plant for their home. Most succulents like direct sunlight, so pick your plant based on the light in your home. Decide whether the spot you want to place your succulent receives full sunlight or full shade.
If you have an open window that receives consistent sunlight or at least between four and six hours of constant sun, choose a succulent type that prefers full sun, such as:
Cotyledons
Small Aloes
Agave Parryi
Sedum Copperstone
If you have a north or south-facing window that receives little sunlight or areas that are shaded, choose a succulent that does not need full sunlight, like:
Consider how the sunlight comes into your home before deciding what type of succulent plant to grow in your home. Though succulents make excellent houseplants, there are many things to consider when choosing the succulent that is right for your home. Let's look at what makes a succulent a superb houseplant and what you should consider before purchasing one.
Succulents Are a Resilient Plant to Grow At Home
Generally speaking, succulents are very resilient plants to grow at home. Succulent plants require little care and have adapted to grow with little water and some even in shaded areas. There are three main ways to kill a succulent. Here are the areas you will need to pay extra attention to when caring for your succulent.
Do Not Over Water Your Indoor Succulent Plant
Succulents have adapted to survive in dry conditions. The climates they are seen in most commonly are warm, dry climates. Succulents prefer dryer soil that drains water quickly. Overwatering is one of the main things that will kill your indoor succulents. Succulents are drought-tolerant plants that hold excess water in their:
As a rule, succulents should be watered every seven to ten days, but if you are unsure, just feel the top inch of soil and water it if it is completely dry. Hardy succulents require even less water. If the soil is still damp, do not water your succulents. Be sure you have a pot that has holes in it to allow for proper drainage.
Use A Well Draining Soil for Your Succulents
Choosing soil that does not drain well can be another way to kill your indoor succulent. The best option for soil is a Cactus Potting Soil Mix. You could also add perlite to ensure it allows for proper draining or even make your own. 
One other option, especially when making your own soil is the addition of sand. Sand ads a porous quality to any soil and allows water to properly drain out instead of soaking the roots. When making your own solid, stick to a ratio of two parts gardening soil, two parts sand, and one part perlite or pumice. This ratio will give you porous soil that aids in aeration and properly drains water off of the roots of your succulents.
Succulents Do Not Like Intense Direct Sunlight
Though many succulents require full sun, in some climates where the heat is intense, prolonged periods of direct sunlight may prove to be more harmful. Direct sunlight can cause succulents to experience a sunburn, especially younger plants. Typically, succulents require four to six hours of direct sunlight to grow. Moving plants to an area of partial sunlight on particularly bright or warm days will prevent your succulent from becoming sunburned.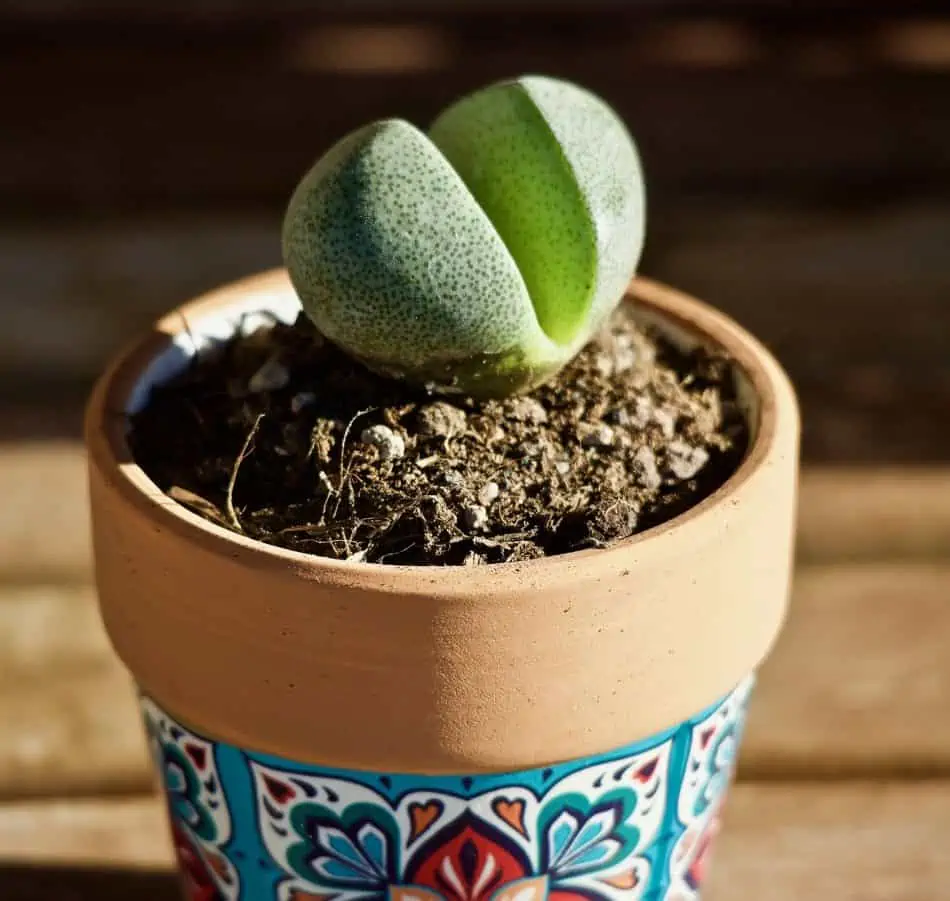 Keep Some Succulents Away from Pets and Children
If your household contains pets or children, you will need to do some research on the types of succulent plants you bring into your home. There are some specific types of succulent plants that can be poisonous if ingested, even in small amounts.
Some succulents that are not safe around pets or children include
Jade
Euphorbia
Kalanchoe
String of Pearls
If you plan to keep succulents as indoor plants and have pets or children in your household, do your research to be sure you choose a non-toxic succulent for your home. The ASPCA provides a list of toxic and non-toxic succulents if you have any questions about what could be safe for your home.
Can I Keep My Succulents Outdoors?
Succulents naturally do well outdoors, but like indoor plants, need extra attention when choosing where to grow. As you have done with your indoor plants, you should put succulents requiring full sun in areas of full sunlight and succulents that require shade in more shaded areas. With outdoor succulents, you should be careful in situations of temperature fluctuation and be aware of when the weather in your area calls for frost or very extreme heat.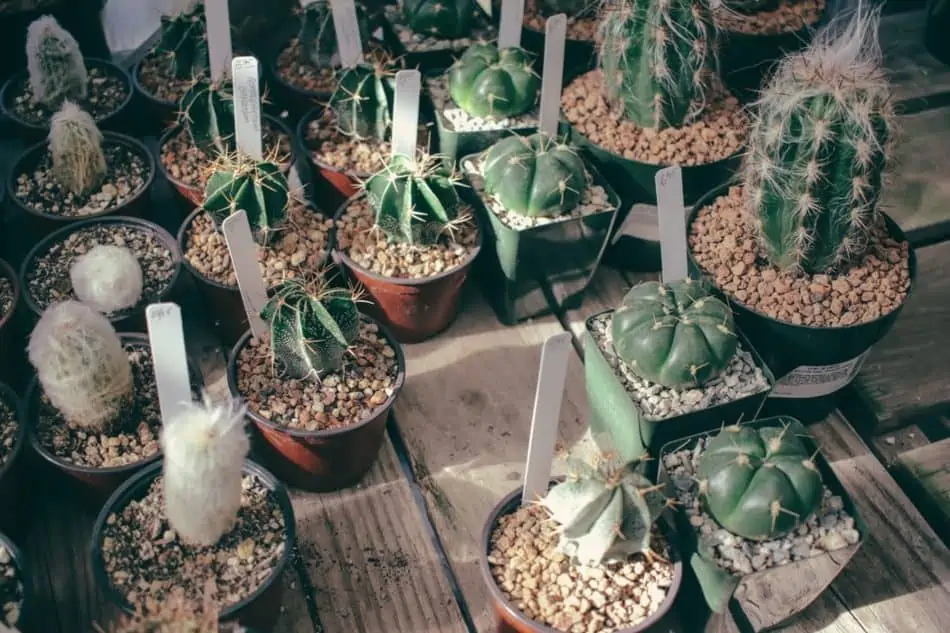 Pay Attention to Temperature Fluctuations
Temperatures above 90 degrees Fahrenheit or below 40 degrees Fahrenheit pose extreme risks for your succulents. If the temperature reaches those extreme temperatures, you should bring your succulents indoors or transport them to cooler shaded areas outdoors. If they are planted in the ground outdoors instead of in pots, consider using a frost cover or building a shade for your plants.
In these extreme temperatures, you will notice that the colors of your succulents will begin to intensify as they get closer to excessively high or low temperatures. When succulents are left in environments reaching 90 degrees Fahrenheit, the plant will start to burn, turning a brown or black color. If your succulent plants are exposed to extreme sunlight or higher temperatures, the roots and leaves of the plant will appear fried or "sunburned."
Protect Succulents from Frost
The freezing point of succulent plants is around 32 degrees Fahrenheit. Pay attention to your local weather forecast in the winter months to see when to expect frost. Transfer outdoor succulents kept in pots or potable containers inside during the winter to keep them alive.
If you begin to see tiny ice crystals forming on the plant's leaves, you will need to bring them indoors immediately. Once ice crystals will form on the leaves of your succulents, they will be harder to revive as they can start to rot.
Conclusion
Succulents make great indoor houseplants and because of their resilient nature, can thrive without much care. Though they are resilient, be sure to plant them in soil that allows for proper drainage and avoid overwatering them. Too much sunlight and improper watering can kill succulent plants. If you have children or pets in your home be sure to check whether the succulents you are interested in are toxic or non-toxic.
Just as succulents can thrive indoors, many succulents can do the same outside. If you plan on keeping your succulent outdoors, be mindful of the temperatures because succulents are prone to sunburn or rot when at extremely cold or hot temperatures. Opt for moving them indoors or protecting them from the elements outdoors to keep your succulents healthy.
Last update on 2023-07-26 / Affiliate links / Images from Amazon Product Advertising API