Disclaimer: The author is not a medical doctor or veterinarian. The information presented is purely to share our experience and for entertainment purposes. As always, check with a doctor and/or veterinarian before making any health or nutrition decisions and consult with a doctor and/or veterinarian regarding any question or problem that you have. The author and blog disclaim liability for any damage, mishap, or injury that may occur from engaging in any activities or ideas from this site.
We can't deny the fact that dogs are mischievous animals who like to sniff, explore, and eat everything around them. This habit can often get them into trouble and cause severe health issues if they consume something that they shouldn't have. If you love to grow indoor plants such as cacti, then you may be wondering whether it is poisonous to your dog.
So, is a cactus plant poisonous to your dog? The truth is that a cactus plant isn't poisonous to your dog, and it is perfectly fine to have this exotic plant around your pet. Nonetheless, you need to make sure that your dog doesn't eat the cactus plant since you don't want to take such risks.
We understand your concerns, and we are here to reveal everything that you need to know about the cactus plant and dogs so that you can take appropriate measures to protect your pet from danger.
Dogs are naturally curious and friendly animals, and that means that they can easily smell and try to taste every plant that you grow inside your house. Thus, it is your responsibility to ensure that you don't bring anything toxic into your home that could harm your dog.
If you do bring anything toxic into your house, you need to ensure that it is out of reach of your pet. So, is cactus poisonous to dogs? Read on to find out critical facts about the cactus plant and dogs.
Why Do Dogs Love to Eat Cactus?
Before we dive into understanding whether a cactus plant is poisonous to your dog or not, you need to know why your canine friend loves to eat cacti.
First, all dogs are naturally curious, and they love to taste everything that comes their way. This is the primary reason why you will most likely see your pet stuffing his/her mouth with some of the weirdest things in your home.
In fact, science tells us that dogs love to explore with their mouths and if your little friend always seems to find something to chew on, it only means that he/she is a big explorer and there is nothing that you can do about it.
Furthermore, dogs are omnivores, and they often enjoy eating plants. They love eating plants so that they can get roughage, which is not only a great source of vitamins but also helps your dog have better bowel movements and pass digested food much easier through their intestines.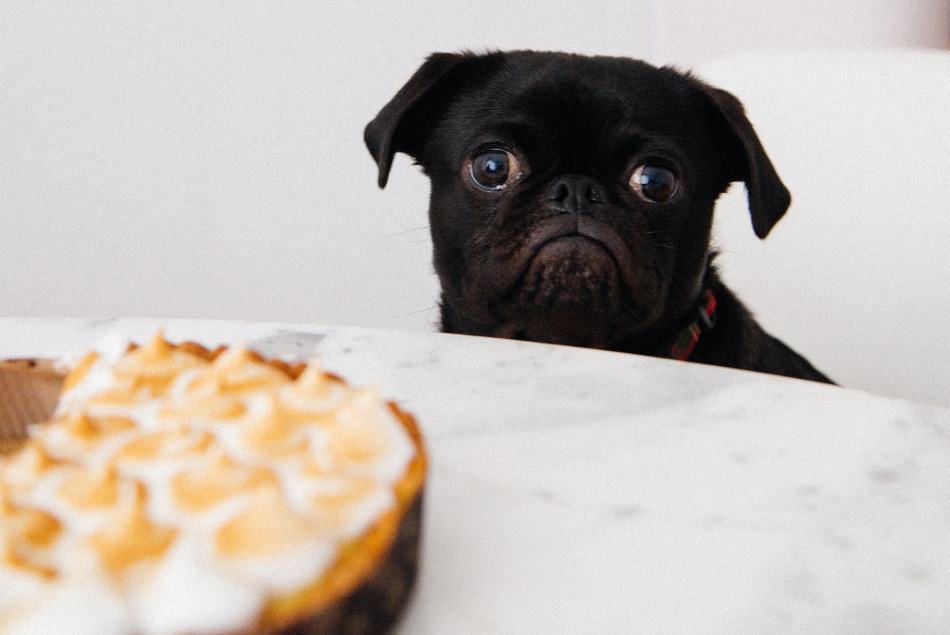 Moreover, dogs are natural scavengers, and when you see your little friend fighting for that piece of pizza from garbage even after you just fed him with some high-quality food, it shouldn't surprise you at all. It is only that nature is kicking in, and there is nothing the dog can do about it.
Nature and your dog's instincts also kick in for another reason- the "feast or famine" scenario. The explanation behind this situation is quite simple and straightforward.
Dogs used to go for several days, weeks, or even months without food while living in the wilderness, and those instincts still follow them up to date. This means that your dog will stuff everything that comes his/her way, including your indoor cactus plant out of fear of famine.
Besides that, boredom can be another big reason why your dog decides to eat your cactus.
There are also some medical reasons why your dog may chew everything that they come across, including the cactus plant.
Parasites are the main culprits and if you suspect that your pet has developed some health issues don't hesitate to take him/her to the veterinary officer.
Is the Cactus Plant Poisonous to Dogs?
The cactus plant contains a fibrous plant material that can easily cause irritation and stomach problems to your dog leading to vomiting and diarrhea. In addition to that, you may be spraying your cacti with insecticides or adding fertilizer and the chemicals can be dangerous to your dog.
Furthermore, the sap of the cactus plant can be a potential allergen and can be harmful to dogs that tend to develop allergic reactions.
The spines can also cause severe harm to your pet, and we are sure that this is something that you don't want to happen.
Therefore, in as much as cacti plants aren't poisonous to your dog, you still need to keep your pet away from them and not allow it to eat the cactus since it can lead to a wide range of digestive problems.  Remember the fact that it is your responsibility to protect your pet at all times.
Signs of Trouble
While the cactus plant isn't poisonous to your dog, you should be worried if you discover that your dog has consumed plenty of it.
It is thought that the sap substance released by the cactus plant has acidic properties that may cause mild to moderate effects on your dog.
For that reason, you need to act quickly the moment you realize that your pet has consumed cactus before it causes much harm to it.
The symptoms exhibited may vary greatly depending on your dog's size, age, and general health. You will know that your dog is suffering if you see the following signs of distress:
Vomiting
Nausea
Stomach pain
Diarrhea
If your dog didn't eat the cactus but had ocular or dermal contact, you may notice the following signs:
Swelling around the eyes
Temporary or permanent blindness
Ulceration
Rashes on the skin accompanied by moderate pain
Blisters
Burning
Irritation to the skin
What To Do If Your Dog Eats Cactus
The easiest and safest way to protect your little pet from eating cactus or any other harmful succulent plant that you grow inside your house is to keep all the plants out of reach of your dog.
By doing so, you will always be sure that your little friend is fine and there will be nothing to worry about.
In case you are unable to keep the plants out of reach, and your dog finds a way of eating any part of the cactus plant, make sure that you contact your trusted veterinarian as soon as possible.
Even if you are unsure of the type of plant that your dog consumed, but it exhibits signs of distress such as excessive salivation, vomiting, diarrhea, or any other unusual behavior, make sure that you contact your veterinarian for immediate assistance.
The last thing you want to do is to see your dog suffer and all you can do is sit back and watch it suffer in pain.
Removing Cactus Spines from Your Dog
Apart from eating the cactus plant, your pet can also get the spines (needles) of cacti stuck in their mouth, feet, coat, eyes, and ears. While not life-threatening, cactus spines can cause your dog some discomfort and great pain.
In fact, a heavy infestation of cacti spines may require immediate veterinary attention. However, one or two needles can easily be removed at home without any complication.  Make sure that you seek veterinary help if your pet becomes distressed since it might be good to sedate the pet before removing the needles.
Before you start the needle removal process, take some time to evaluate the severity of the infestation.
Keep in mind that your dog may try to get rid of the spines with his/her mouth or by kicking her legs. You need to be quite careful since the needles can easily become dislodged and stick into your skin.
Treat a cactus spine as a puncture wound and use the right tools while dislodging it from your dog's skin. You can start with a relatively coarse comb to get rid of the needles, but you need to be careful since blood may spurt out the entry points. Therefore, it is always good to keep a styptic stick and gauze close to you.
If you think that you can't do the job on your own, don't be afraid to get someone to help you.
Once you have used the course comb to remove the loose spines from your dog's coat, remove the individual needles that remain with a pair of forceps or tweezers by pulling each one of them in the direction of fur growth.
While removing the needles, ensure that you clean off any blood and stop bleeding at the entry point. If your dog has the spines in different areas of the body, it is advisable that you apply antibiotic ointment in one section of the body before moving on to another area.
Treat spine wounds with uttermost care since they create an opening for harmful bacteria. Before you start the removal process, make sure that you have everything that you will need ready. If the needles are lodged in the mouth or eyes of your dog, seek veterinary assistance.
Conclusion
Dogs are natural explorers, and they will always want to smell or taste everything around them, including your indoor plants such as cacti.
These animals love to eat cacti for a wide range of reasons, and it is your responsibility to ensure that the plants are kept out of reach of your pet.
While most cacti plants aren't poisonous to your pet, the chemical composition of the cacti sap can cause gastrointestinal ailments to your little canine friend.
Signs of cacti ingestion in dogs include vomiting, diarrhea, appetite loss, stomach pain, excessive salivation, and nausea.
If you discover any of these signs and suspect that your pet consumed cacti, make sure that you contact your veterinary officer for immediate assistance. Don't let your little friend suffer in pain as you watch.
Related Questions
Are cactus plants poisonous to cats? Cactus is not poisonous to cats upon ingestion. Unlike most houseplants that contain dangerous compounds that may have adverse effects on your cat, this plant is harmless. However, bear in mind that the plant has spines that may accidentally injure your cat.
Last update on 2023-07-26 / Affiliate links / Images from Amazon Product Advertising API