Aloe vera is a plant that everyone desires to have in their home garden. This plant is not only beautiful but also serves many great benefits. It serves as a natural treatment for sunburns, skin allergies, and rashes, etc. But before you can get all these benefits at the comfort of your home, you have to learn how to care for your aloe vera plant.
Well, the good news is that the aloe vera plant isn't too demanding in terms of care needs and is a beginner-friendly plant. The plant needs moderate watering, a perfect container, full sunlight, well-draining soil, and good feeding from time to time. You also need to protect your plant from pests and diseases that might interfere with its growth.
If you're growing aloe vera for the first time, you need to have a deeper understanding of how to care for this precious plant. Below are more detailed tips you need to know about caring for the aloe vera plant.
1. Alow Vera Prefers Being Dry
This plant is from the family Asphodelaceae. Aloe vera loves a warm climate and hates cold weather. Thus, in northern climates, it needs a place with lots of sunlight to grow well. Avoid using overly moist soil while growing aloe in pots because this can rot root tips and lead to the development of fungus.
The worst sin you can make against your aloe vera plant is overwatering. This can rot the tender roots and damage them. In addition to this, it will also make the plant grow slower. Along with maintaining the proper moisture level in your aloe vera care routine is knowing when to water it. The best time for watering these plants is early morning or after 4 pm. Water your plant when you notice that the top 2-3 inches or so of soil are dry.
2. Container Gardening Is Perfect For Aloe Vera
If you're just planting your first aloe vera plant, you should know that this plant prefers being grown in a container. This is a sun-loving plant, and therefore, you should place it in a location where it can get plenty of sunlight. You can use a pot that has ample drainage holes to prevent root rot from occurring.
To choose a pot for your container, keep in mind that aloe vera plants grow up to 1 foot tall and about 2 feet wide. So ideally, a pot with dimensions of 18 inches (height) x 12 inches (width) is perfect for your aloe vera plant.
3. Aloe Vera Loves Sun
Aloe vera grows well in full sunlight. A minimum of six hours a day is recommended for aloe plants growing indoors. Use a room with lots of sunlight and place the plant near the window or a place to capture sunlight directly. Avoid using fluorescent lighting as your light source because this will not give out enough heat to support aloe vera growth.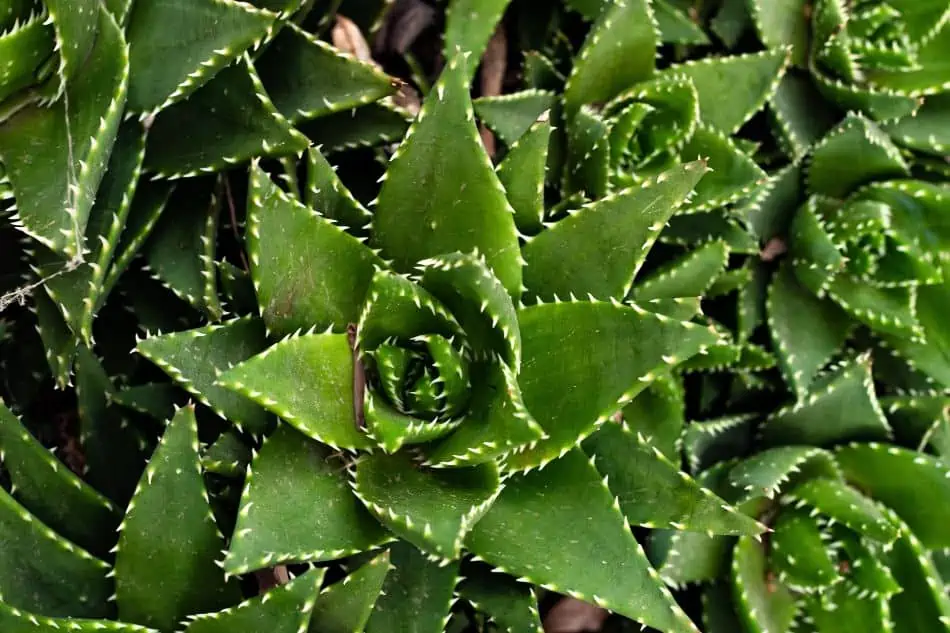 4. Take Care of the Soil
You can use a loose, well-draining soil mix, or you can add sand to your regular potting soil to aid proper drainage and aeration. You may also consider adding perlite, peat moss, and rotted pine bark without nitrogen fertilizer. These substances will help retain water and prevent the soil from becoming too crusted.
If you live in a cold climate, make sure to use only sterilized potting mixes because the spores of certain fungi can kill your plant. If you manage to provide the perfect soil for your plant, it will grow happy and strong in your home.
5. Feeding Aloe Vera Will Benefit It
Fertilize aloe vera once every 1-2 months using an age-appropriate fertilizer. Only use 1/4 strength when it comes to fertilizing aloe vera plants growing indoors. This plant is sensitive to salts and other harmful elements, often found in fertilizer at full concentration.
If your potting mix does not contain nutrients, you can add slow-release fertilizer granules directly to the soil once every six months. However, remember not to over-fertilize aloe vera plants. Also, avoid fertilizing during wintertime.
6. Pests and Diseases
Aloe vera is not prone to many pests or diseases, but you can occasionally see mealybugs on the stem of the plant. The sticky sap that oozes out of aloe vera can trap these insects. Use 90% rubbing alcohol to remove them from your plant.
Mealybugs can be deadly to aloe vera plants, so you should always remove these pests when they are spotted. Aloe vera can also develop powdery mildew, a fungus-like disease that appears when the plant is dried out or overwatered.
You can control this by removing dead tissues and leaves from the plant when it gets wet for too long and ensuring that the plant has enough water. You should also avoid overhead watering in cold climates when aloe vera is not growing actively.
7. If You Have Sick Plants, Separate them From the Healthy Ones
No matter how well you take care of your plants, pests and diseases can still find their way to your aloe vera plant. If you identify that one or some of your aloe vera plants are sick, you should immediately isolate them.
It's always a good idea to separate sick plants from healthy ones. This will prevent the spread of insects, fungus, and other pests that could damage or kill your aloe vera. When you have a large group of aloe vera plants growing well together, you can transfer only the weaker ones to another location so they can later be brought back to their original group after being restored.
8. Aloe Vera Doesn't Like Cold
If you're going to grow your aloe vera plants outdoors, one thing you must consider is the climate in your area. Aloe doesn't like cold weather. If your climate is too cold for aloe vera plants, make sure to plant them in a pot or container. You should also remember to bring them indoors when the temperature drops below 60 degrees Fahrenheit.
Make sure you determine the zone you live in, so you can take better care of aloe plants in your garden. Aloe veras will thrive in zones 8-11, but they will die in colder or warmer than these zones.
9. Transplanting
You can transplant your aloe vera plant when it gets too big for its pot, and it's about two years old. You may also consider dividing the bigger plant into smaller ones and then putting them in new pots to enhance propagation.
You can also consider repotting your aloe vera when the potting soil starts to break down. You may choose to replace the potting mix every two years or so if you want to keep your aloe vera healthy and thriving.
When repotting, ensure you choose a pot 2 inches bigger in diameter and 1-2 inches deeper than the previous pot. Also, ensure the pot drains and has proper aeration.
10. Propagating
Aloe vera plant propagation is not difficult, and you can do it by simply planting a leaf cutting in potting soil or even directly into the garden if you want to start over with another plant. Aloe vera cuttings will grow roots in about two weeks' time, but aloe vera leaf cuttings are different. They can root in about three to four weeks. You have to be patient with them because it also depends on the humidity and temperature of your environment.
To propagate aloe vera, cut the tip of aloe vera leaves and let them air-dry for one day. Make sure you keep them out of direct sunlight, so they don't dry too fast. Fill a pot with the moist, sterilized potting mix, then place the cut end into it. You can place the leaf with its cut end up or down. Keep the pot in an area that gets lots of sunlight and let it sit for about two weeks to sprout before moving it to another location.
Aloe vera propagation is comparatively easier than other plants because it doesn't need pollination, rooting hormones, or water stress for propagation. All you have to do is follow very simple tips.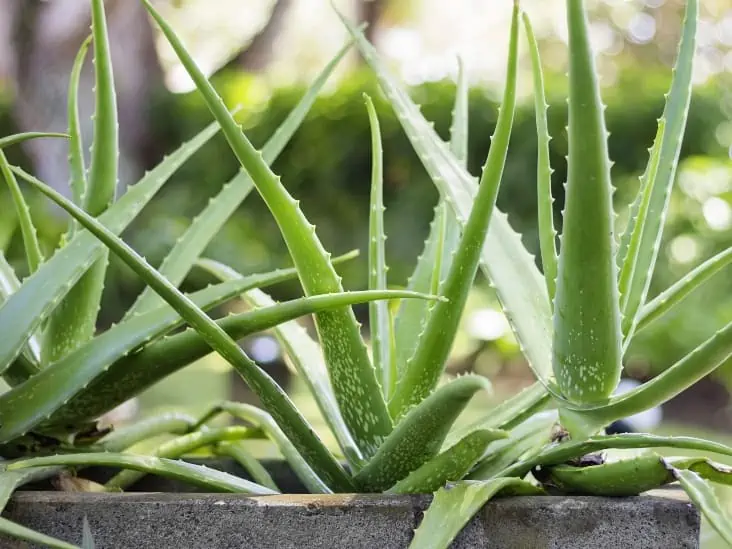 Related Questions
Can you regrow aloe vera from the leaf?
You can't regrow aloe vera from a leaf, but you can grow a new plant from an aloe vera leaf cutting. However, you should know that aloe vera leaves have a lot of water and chances of rotting when you put them in a pot. So, you should always allow an aloe vera leaf cutting to dry up for 1-2 days before planting it.
How do you cut aloe vera without killing it?
The best time to cut an aloe vera leaf is when it's new yet mature growth. You can also cut an aloe vera leaf when it's halfway through the plant's cycle, but you have to be careful not to damage the sap channel for each of these leaves too much so they don't rot.
Should you water aloe vera from the top or bottom?
You may water the aloe vera plant from the top or bottom, but it's best to water them from the bottom. You should allow this plant to sit in its soil without any moisture for at least 2-3 weeks before watering it again.
Summary
Aloe vera is one of the best succulents you can grow in your garden, but only if you know how to take care of it. Planting aloe vera in the right soil types and providing it with the right amount of sunlight is essential for healthy growth and optimum production.
Aloe veras are one of the three leading succulents used worldwide because of their medicinal properties. So, if you take good care of it, you'll no doubt reap great benefits from this plant.
Last update on 2023-10-05 / Affiliate links / Images from Amazon Product Advertising API