Cacti are plants that take a very long time to grow. Sometimes you may think your plant is dead when it's perfectly healthy. But there are times when the cactus is just portraying stunted growth as an indication of trouble. You may think it's a normal slow growth when your cactus is rotting.
Root rot is one of the most common cactus problems that every gardener should look for. It's many gardeners' nightmare. Many things can cause your precious cactus plant to rot. One of those problems includes giving your plant too much water, especially during the cold seasons. Other causes of root rot include attacks by diseases, pests, and pathogens.
If you discover root rot issues early enough, you might be able to save your precious cactus from dying. But since the problem occurs underground, you might not see it until it affects the entire plant. Well, there are signs you can discover early enough, but there are those that you only see when the plant is already too affected. This article will look at various signs of root rot in your cactus and what you can do to save it.
1. Change in Color
Sometimes root rot in the cactus may not be visible on the root itself but the upper parts. Many cactus plants begin to change their color when they're disturbed. If you know the natural color of your precious plant, you'll easily identify when it starts to take a weird color.
Some color changes may be a sign of happy cactus, so you must do your research. A reddish cactus means it's getting a good amount of sunlight. The color change is also common in an older cactus. If your cactus is old enough, you might notice some brown patches on the stem going upwards. As the cactus continues growing older, the brown patches turn gray.
However, if your cactus plant starts taking a brown or yellow color, it will probably have a deep rooted problem. Some cactuses may also take a darker shade or just turn black. When you notice a sudden color change on the leaves or the stem of your cactus, you might have overwatered your plant, and the roots have had enough.
You can still save a cactus from this kind of root rot, especially if you notice that the source of trouble is overwatering. Make sure you adjust your watering routine before things fall apart. You can also consider removing the discolored areas so they don't spread all over and cover the entire plant.
2. A Bad Smell
If you uproot a healthy cactus, you'll notice a very comforting earthly smell. This would be the smell of the soil that the cactus was sitting on and not the smell of the roots. But not always will you uproot your cactus and get greeted with that beautiful smell. A rotting cactus will not smell nice at all.
If you get some strong odor that you can't stand instead of the early smell, you should know that there's a problem. And that problem may not involve removing the cactus and planting somewhere else. The problem of a smelly root involved finding the virus behind the problem and killing it.
As the rot continues to spread in the plant, the smell also becomes stronger each passing day. Sometimes the root that is rotten to the extent of emitting a foul odor is already dead. There's nothing much you can do to save it. The best solution is to throw it away, so the disease doesn't spread to other healthy plants.
3. A Shaky Plant
A disturbed root may not be strong enough to hold the entire cactus plant. If a disease or fungi attacks your cactus, some of the roots may begin to fall off. The root may not have the strength to go deeper. Your plant will start getting weaker and shaky.
If you try pulling off a shaky plant, it will easily come off. You won't need to apply the slightest amount of force. The wobbliness of the plant is also characterized by loss of turgidity and firmness of the leaves and stem of the plant. Unfortunately, by the time you notice these symptoms in your plant, its roots would have been damaged beyond repair.
4. Soft Segments in the Plant
Another sign of a rotting cactus involves soft and swollen plants. You can easily break off the soft parts without applying any force. Try pulling the spine off the plant to see if it comes out without any struggle. That should be a sign of a problematic root and a dying cactus. You'll also notice several soft spots in the flesh of the plant.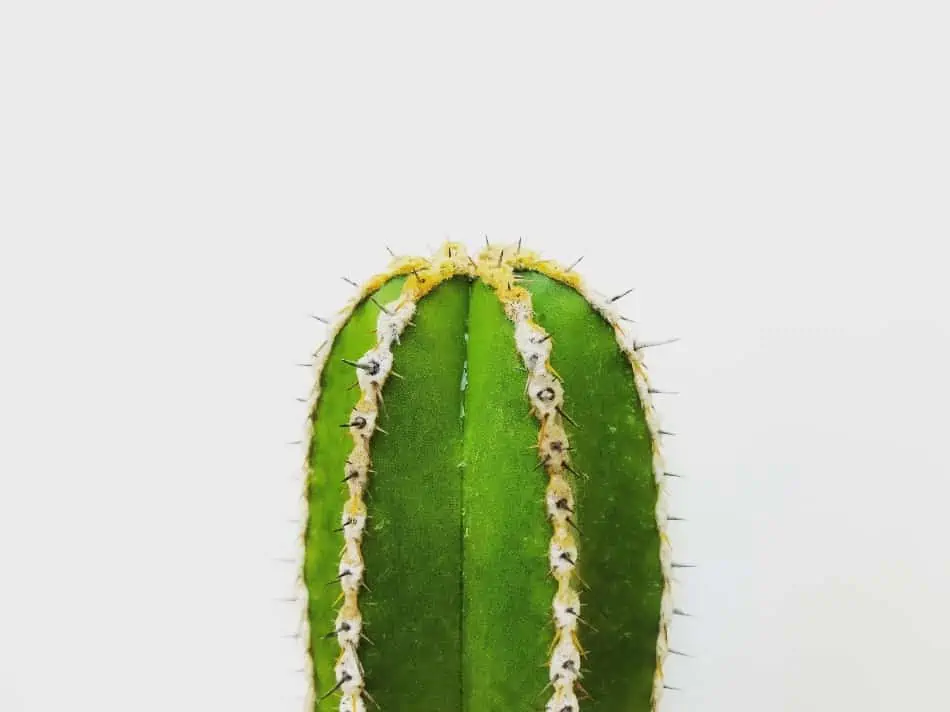 Another instance of a rotting cactus is some cockiness and discoloration around the soft spots. The center of the plant can portray some wetness and mushiness. Sometimes the softness of some parts of the plant may not be rot but a mechanical injury to the stems. But if you're certain it's root rot, you need to deal with it immediately. This way, you'll stop it from spreading to the rest of the plant and killing it.
5. Severe Wilting and Drooping
A rotting cactus will start to droop and will portray stunted growth. The cactus portrays some wrinkly appearance on the leaves. The stems will appear droop. This happens because the roots become weaker and weaker every day.
The first reaction that many people undertake to save a wilting cactus is watering. But sometimes too much water can be the cause of the problem. So, if you add more water, you'll make the situation even worse.
The best way to save the situation may involve transferring your plant to a new container and adjusting your watering schedule. Make sure you choose the right soil when you decide to re-pot your plant here are our recommended ones. And remember not to overwater. Too much water is the main cause of root rot in the cactus. Pay attention to the kind of soil you give it, and only water when you see that the soil is completely dry.
Cactus Root Rot Questions
How do healthy roots look?
One way to find out if your roots are rotting is to start by knowing how healthy roots look like. You should not mistake healthy roots for rotting ones. Healthy roots are yellowish-white with white fuzzy layers on the surface. The layers are either hair that the plants use to absorb water or mycorrhizal fungi that help the plant absorb nutrients.
If you happen to uproot a cactus with healthy roots, you'll notice they have an earthly smell. Rotting roots emit a foul odor. Now that you know how to tell healthy roots from rotting ones, you can now understand how to better care for your plants. You'll also know how to identify problems before they kill your plants.
Can cactus recover from root rot?
Depending on the magnitude of the rot and how early you identify it, your cactus can recover. But this will only happen if you get rid of the things that cause the rot in the first place. You should avoid overwatering if that's what's causing the cactus to rot. If it's a disease, you should look for an appropriate way to eliminate the infection. You should also remove the parts that show signs of rot by doing drastic surgery.
How do you know if you're overwatering your cactus?
Most cactus plants originated from the deserts. You have to give them desert-like conditions for them to thrive. However, many people don't understand this and give their plants too much water than they need. You might think you're doing your plants justice by giving them enough water when you're just causing them more damage.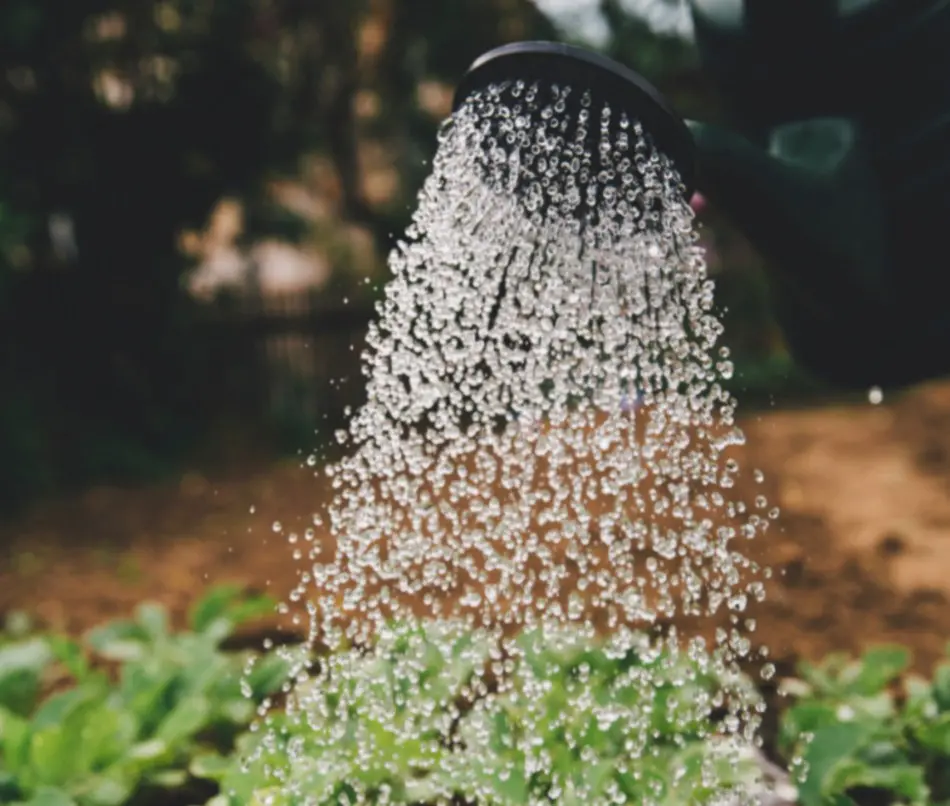 An overwatered cactus may start to rot from the roots. You'll see this in the change of color of your leaves and stem. The leaves and the stems will turn either brown or black.
One way to refuse the temptation of overwatering your plant is to grow them indoors. Once indoors, you should not water often. The best thing to do is hold water for two or more days until the soil dries out. Cactus has their own water reserve, and they won't die even if you hold water for a week.
Summary
If you're an experienced gardener, you must know that cacti are one of the easiest plants to care for. They don't need much care and can survive well without too much water. But these plants are not immune to diseases and fungi attacks. They develop problems that get into the roots and cause rot.
Usually, there's very little you can do to save rotting cactus roots. But you shouldn't lose hope because there are also several ways to save a cactus that's affected by root rot. One way is to cut off the rotting part, change the soil (Here are our recommended ones), or adjust your watering schedule. Another way is to destroy the plant so that the rotting doesn't spread to nearby plants.
Last update on 2023-07-26 / Affiliate links / Images from Amazon Product Advertising API