Does your backyard look plain and uninspiring? It may be time you did something about it. If you live in an arid or semi-arid region and wondering what can work for your backyard, we have good news; a cactus garden will do justice to your backyard. A cactus garden works best for those who may not have enough time to keep monitoring the progress of the plants. This said, however, creating a cactus garden can be easier said than done. You may need more than just the desire and availability of the cactus plants. This is especially so when it comes to practical cactus garden ideas that will work best based on the design, size and overall outlook of your backyard.
So, what are the top cactus garden ideas that can spice up your backyard? Let's face it; there are hundreds of ideas that you can go for when it comes to your backyard. However, the ultimate choice will boil down to your personality, size and shape of your backyard, climatic conditions of your region and the ultimate goal or purpose of your backyard garden. Whether you are looking to do a mound, patch or colorful cactus garden get your design right. You may also see the need to do a blend of both succulents and cactus, adds some rocks for the borders or include a mix of both large and small cactus varieties.
This article will be looking at the various cactus garden ideas for your backyard. It will focus more on how you can achieve that ideal design that will speak boldly about your personality and creativity. This will also include details about each additional item for the garden and their importance.
1. Succulent cactus blend
A blend of cactus and other succulents on your backyard will create a sight to behold. For this idea, find succulents that can complement your small cactus plants on the garden. Preferably, these should be flowering succulents to help give your backyard that delightful look.
2. A patch of cactus plants
Go for small, rounded cactus varieties and plant them in neat rows. Patches that stretch into the distance give your garden that desert look while maintaining the exotic appearance that your backyard needs. You can complement these with some all cactus species by the sides.
3. Red garden cactus
For this idea, create a perfect symmetry using a number of cactus plants with varying shades. You will be surprised by the red shale that will surround the plants once they are fully matured. There are no specific cactus species for this design, but the idea is to find a perfect blend that will complement the overall look of your garden.
4. The aloe effect
Your backyard cactus garden cannot be complete without some aloe effect. Here, you can find one or multiple short cactus varieties for your garden. You will then break up the monotony using some huge aloe-type plant. This can come in as the centerpiece of the garden. It will overshadow the cactus plants, thus creating an intriguing sight.
5. Arizona Garden
Arizona is known for its sandstone and tan coloration. Why not apply this effect on your backyard cactus garden? Here, you can create a rock garden by planting some cactus species adapted for the Rocky Mountains. This will create an inviting view, whether you are at the garden or by the window.
6. Go for the high heavens
If you have a bigger backyard, why not opt for the taller cactus varieties? Species like the giant saguaro can easily come in to give your backyard that towering, yet charming atmosphere. The contrast created between the green look against your wall's color can be a sight to behold. You can then complement these tall species with some 'grounded' species for form a perfect ground cover for your garden.
7. The spiny look
Cacti are synonymous with spines. While this can be one of the most detested features by cactus handlers, you can make some lemonade out of this lemon. Find a variety of the spiny cactus that produces long spines. Usually, these spines come in different colors depending on the species in question. The glowing red, purple, black and brown spines jutting from these cacti create an angelic view that will certainly catch your attention. This works best for your backyard since the area may not be frequented by children and curious pets.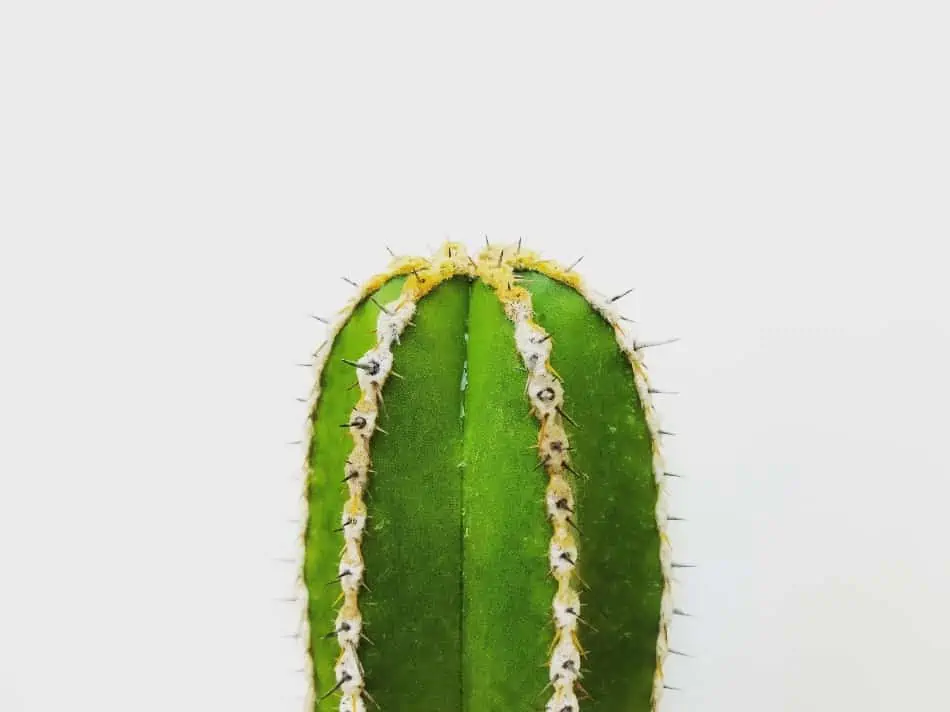 8. Rocky colors
Choose a cactus species of your liking and plant them in solitude, each spread out. You will then find small stones with different pastel colors and spread them just at the base of each plant. The color contrasts from the stones create an ideal carpet look for your garden. This will most likely work better by using cactus species that do not spread out too much when mature. Let your creativity kick in when designing this rocky outlook.
9. Potted and ground mix
If you do not have much space in your backyard, consider creating a garden with potted plants. This is especially so for the edges and borders of your garden. Plant some short cactus types on the ground in the middle of the garden. You can then create a fence-like border at the edges using potted plants. If you can find different colored plants for the potted plants, the better.
10. Recycled art garden
There is something wild about cactuses that make them ideal for rugged spaces. Your backyard may include other structures, tools and sometimes stalled machines. Why not improve this outlook by filling it up with some vibrant green life? One may opt for potted cactus types or larger cactus types like the Saguaro or barrel cactus. You will be surprised how your small urban yard will look spacious after all.
11. Lawn alternative
If you live in an arid area, you want to save water as much as possible. While using gravel as the ground cover is an option, you can make this look better by planting some grass cover. You can then add in some sparse plantings of your preferred cactus plant. This will create a water-wise meadow that anyone would be happy to look at.
12. Prickly pear galore
Prickly pear is one of the most popular cactus types for outdoor gardens. If you are looking to experience some edible delight at your backyard, then creating a prickly pear garden is your best bet. Once matured, you can enjoy its tasty fruits that can also be made into jelly. Its pads can also be added to tacos, salads and egg dishes once the spines are fully cleaned off. The fact that the prickly pear grows in clusters makes it ideal to create that forest feel for your backyard garden.
Considerations when creating a backyard garden
Even with the above ideas, you may fail at your bid to create that perfect backyard garden if you do not take some basic cactus care rules into consideration. The following tips will come in handy in this process:
Soil drainage and access to light
Too much or stagnant water can be detrimental to your cacti. Before delving into the planting process, ensure that your backyard has a good drainage. You may consider adding some soil on one end to make a slanting bed. Your soil should also contain enough sand as this is ideal in terms of drainage for your soil.
Depending on the type of cactus you hope to plant on your backyard, ensure that access to sunlight is possible, at least for a couple of hours every day. Remember, there are multiple cactus varieties available and you may need to seek advice from your local arborist regarding the growing conditions for your cactus.
Focus on the centers and edges
For a perfect backyard garden design, ensure that you choose an attractive border. Usually, your borders will stand out with rounded rocks, small colored stones or cement blocks. You may also see the need to place some large rocks as a centerpiece for your garden. Alternatively, using some huge cacti species like the barrel cactus or giant saguaro will do the trick.
Size of your backyard
The size of your backyard will determine the type, size and number of cacti you can use to create your garden. Some designs are meant to make your backyard look spacious despite its small outlook. You do not want to stuff your space too much and end up with a messy backyard.
Your backyard says a lot about your personality, and you do not want to gamble with its design. A cacti garden can be your ultimate savior if you understand how to do it right. Use the various types of cacti to create a perfect blend or size, texture, shades and color for your garden. These can help punctuate your space into a sight to behold.
Last update on 2023-06-04 / Affiliate links / Images from Amazon Product Advertising API